Plea to Jagan Mohan Reddy on Odisha border row
Andhra Pradesh has claimed sovereign rights on Kutia panchayat under Potangi block in Koraput district which comprises 20 villages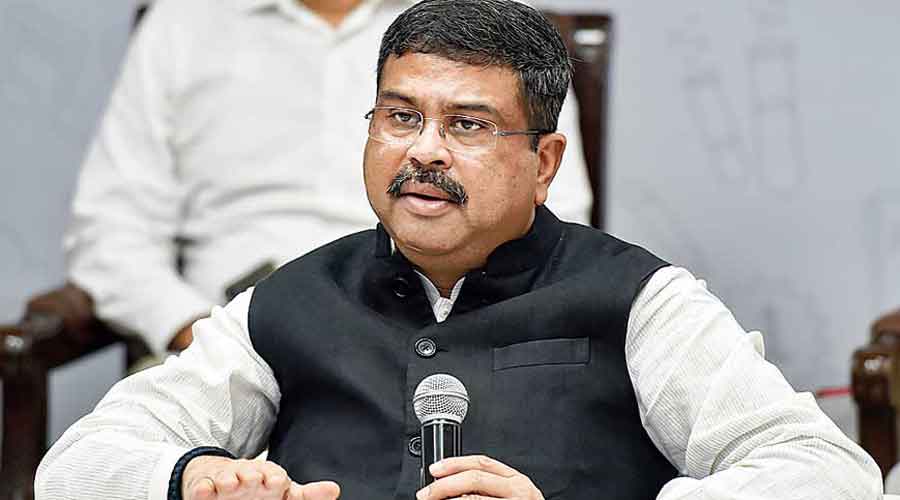 Dharmendra Pradhan.
File photo
---
Bhubaneswar
|
Published 24.09.21, 12:31 AM
|
---
Union education minister Dharmendra Pradhan, who hails from Odisha, has urged Andhra Pradesh chief minister Y.S. Jagan Mohan Reddy to withdraw its police force from a disputed area on the inter-state border.
Andhra Pradesh has claimed sovereign rights on Kutia panchayat under Potangi block in Koraput district of Odisha which comprises 20 villages.
Officials of both the states have also engaged in verbal duels a number of times while settling the border issues. The skirmishes have spread to other villages in the neighbouring Gajapati district of Odisha.
The situation is likely to be more tense in the coming days as Odisha is gearing up for polls in the Kutia gram panchayat. The Andhra Pradesh government had already conducted polls in a few villages of the Kutia panchayat defying the Odisha government's request not to hold an election.
"In the interest of residents of both the Odisha and Andhra Pradesh, I seek your personal intervention for a conducive and mutually agreeable resolution of the matter," Pradhan said in a letter to Jagan on Wednesday, adding that such a dispute poses a threat both to the security as well as to the developmental aspirations of villagers located in border villages in both the states.
"The persistent volatile situation arising out of inter-state conflicts on the issue of delimitation of physical boundaries is extremely unfortunate and uncalled for," Pradhan wrote.
Pradhan urged Jagan to initiate steps for retreat of the armed police force in the disputed villages and immediate withdrawal of police cases registered against local representatives and government officials in both the states.
"Except for essential public utility facilities of rural infrastructure, health, education and basic civic amenities, new structural construction and earth moving activities be put on hold, as these actions have led to the ongoing altercation," Pradhan said.
Pradhan also suggested a bilateral discussion between the chief ministers to lay the broad parameters of a future road map to address the issues and a joint working group talks at the level of chief secretaries and developmental commissioners of both the states.
Odisha, which has borders with four states, is facing boundary disputes with Bengal as well.
The Odisha government on Tuesday stopped the construction work of a guard wall by the government of the neighbouring state on the Udaipur sea beach, which is close to the Digha beach in Bengal.
Sources said that Odisha is determined to not allow the work till a high-level meeting comprising senior officials of both the states settles the border dispute.