Odisha schools and colleges to reopen
In the schools, only Class X and XII students will be allowed to attend  classes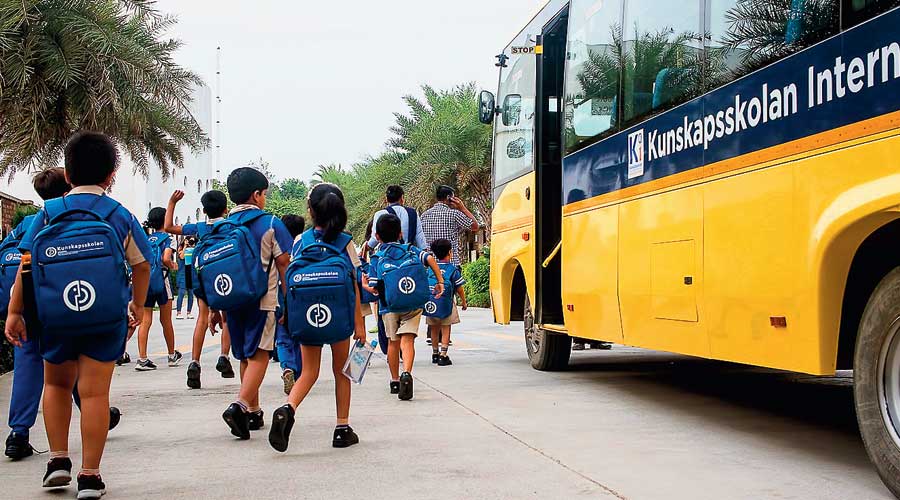 ---
---
Schools and colleges, which have been closed since March because of the corona pandemic, will reopen from January 8 and January 11, respectively. The universities will also reopen from January 11, according to a notification issued by the higher education department.
In the schools, only Class X and XII students will be allowed to attend classes. Classroom teachings will continue till the end of the April. School hostels meant for Class X and XII students will reopen. A separate SOP( standard operating procedures) will soon be issued for schools, officials said.
As per the notification issued by the higher education department only students scheduled to appear for the last semester examination will be allowed to come to the colleges.
All the schools have been asked to strictly follow government guidelines while allowing students to enter the school. Sitting arrangements will be such that there will be minimum distance between two students. If needed each class will be divided into batches. It will be mandatory for all to use masks or face shields.
All efforts will be made to record classroom teachings. The recordings will be shared among students who fail to attend classes.
School and mass education minister Samir Ranjan Dash said students taking the Class X exam will have to answer papers of 80 marks. Out of this 50 marks will be objective in the OMR (optical mark recognition) format and 30 marks will be for subjective questions.
However, the evaluation will be for 100 marks only. "Twenty marks will be evaluated on the basis of percentage one has secured out of 80 marks. No one needs to worry about it," said Dash.
While Class X examination will begin from May 3 and continue till May 15, Class XII examination will commence from May 15 and conclude on June 11. The results will be declared within 45 to 50 days of the examination, officials said.