Odisha AIIMS sets goals for 2023
Hospital to set up new centres of excellence in the critical care unit and burn care unit with plastic surgery facilities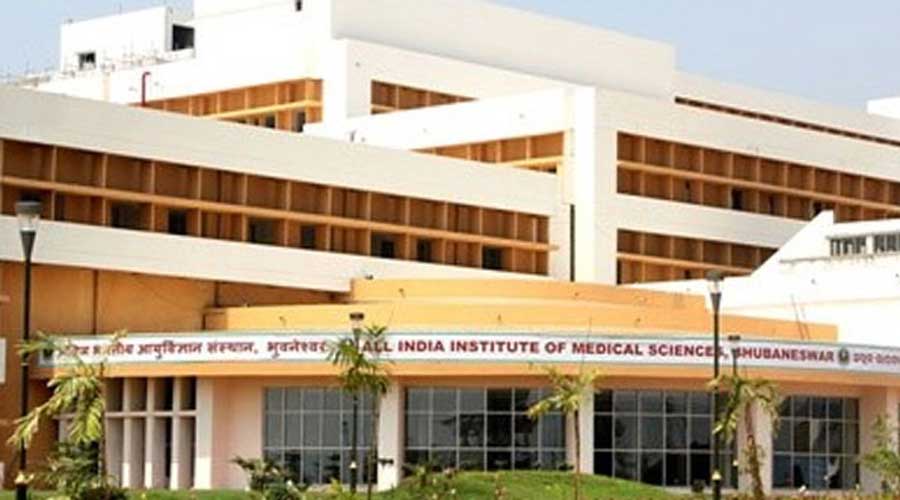 All India Institute of Medical Sciences, Bhubaneswar
File picture
---
Bhubaneswar
|
Published 05.01.23, 03:00 AM
|
---
All India Institute of Medical Sciences (AIIMS) Bhubaneswar on Wednesday announced that it would observe 2023 as the year of transplantation.
Besides, it will set up new centres of excellence in the critical care unit and burn care unit with plastic surgery facilities.
Addressing a press conference here on Wednesday, the executive director of AIIMS, Bhubaneswar, Prof (Dr) Ashutosh Biswas said: "Only two months back, we started transplantation. So far four kidneys have been transplanted. Now this year, we will focus on liver, heart, bone marrow, and cornea transplantation. Work is on to finetune the skills of the doctors and the staff. Modular operation theatres will also be set up."
Stating that AIIMS, Bhubaneswar caters to the health issues of eastern India, Dr Biswas said: "Every day there is a footfall of about 10,000 to 12,000 in the AIIMS. There is tremendous pressure on the staff to address the health issues. Crowd management has also been merged as the toughest challenge. People are seen in a long queue to get a ticket to discuss their health issues with the doctors."
In order to overcome this and provide smooth facilities to people, the digitisation process was going on and AIIMS, Bhubaneswar would be developed as an e-hospital.
"Everything will be paperless. People need not make a queue to get an appointment with doctors or to get an X-Ray done," the executive director said.
Dr Biswas said he would urge the state government to direct its hospitals to refer only critical patients to the  AIIMS.