Odisha: A mother's pain that Padma Shri award can't ease
Guru Prasad Mohapatra, a 1986 batch IAS officer, succumbed to Covid-19 on June 19 last year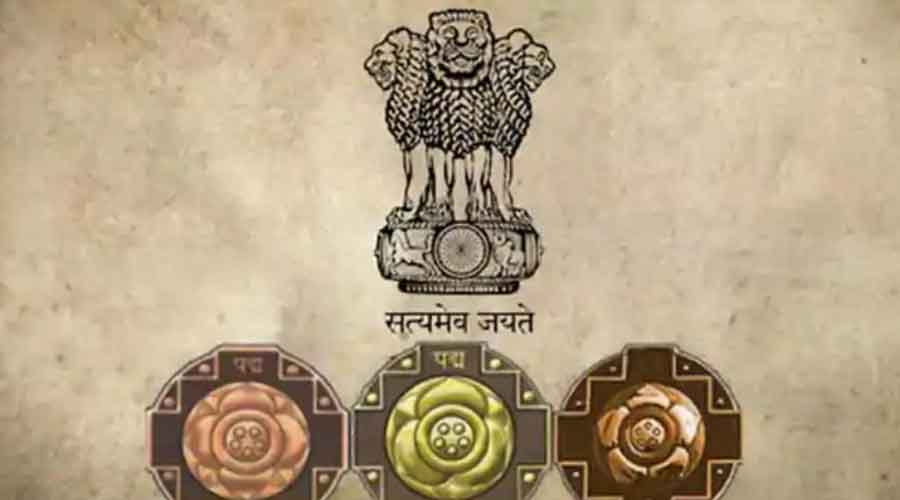 Representational image.
File photo
---
Bhubaneswar
|
Published 30.01.22, 02:43 AM
|
---
Tears rolled down the cheeks of Prasanna Kumari Devi when she was told that her son Guru Prasad Mohapatra, a former IAS officer, had been conferred with the Padma Shri posthumously for his outstanding service to the nation, especially the way he managed the oxygen crisis in the country when the pandemic was at its peak.
Mohapatra, a 1986 batch IAS officer, succumbed to Covid-19 on June 19 last year. At the time of his death, he was serving as secretary in the department for promotion of industry and internal trade.
Having lost her son when he was at the peak of his career as a bureaucrat, Prasanna Kumari appeared almost stoic about the honour bestowed on him. "I know it's a great honour but no award can compensate a mother for the loss of her son. He was so young," the 88-year-old mother told The Telegraph.
A devotee of Sri Aurobindo and Shree Maa, Prasanna thinks she is being put to test at this old age by the Lord she worships. "I lost my eldest son Sanat Mohaptra, a prominent advocate, in 2015. Next to go was my husband and renowned writer Mohapatra Nilamani Sahoo, who passed away in 2016. As if this was not enough, God took away my only son-in-law Asish Rath in 2017. But even when they were all gone, Guru was there to support us. He stood behind the family like a rock. He used to call me every day to enquire about my health. He flew to Bhubaneswar at least once a fortnight to meet me. He had even renovated this house as he was planning to shift to Bhubaneswar and stay with all of us here. But God took away everything from me," said Prasanna.
Sitting in her house, she is almost inconsolable. "Imagine the feelings of a mother who has two widowed daughters-in-law and a widowed daughter? Not a single male member of my family survived. What award can cheer up a person like me? I have seen many awards in my lifetime. So these awards have little meaning for me. But I am happy that history will remember my son for his work. It would have been better had he got the award in his lifetime," said the mother.
Guru's wife Anjali Mohapatra, whom he met in his JNU days in the 1980s, told The Telegraph from Delhi: "I am happy and humbled by this recognition. But he left us all a bit too early. He has left a lot of unfinished work, including our son's marriage. I would have liked him to play with his grandchildren. This pain is unbearable."
Dr Anuradha Mohapatra, a retired college principal and the only sister of Guru, said: "Guru had taken our family to the peak of glory. He had a wish that my father, who was a celebrated writer, should get Padma Shri for he had been honoured with most other coveted awards for his outstanding contribution to Odia literature. But God willed otherwise. Ultimately Guru got Padma Shri but it has come posthumously. Beta baap se badhkar nikla (the son has surpassed his father), but we have paid a heavy price."
Guru's cousin Dr Rama Kumar Mohapatra said: "We are happy that one of our family members, who we all loved and respected, has brought glory to the family by bagging this honour."