No stay on Devendra Fadnavis prosecution
In his affidavit for the 2014 state elections, Fadnavis had allegedly concealed the fact that some criminal cases had been pending against him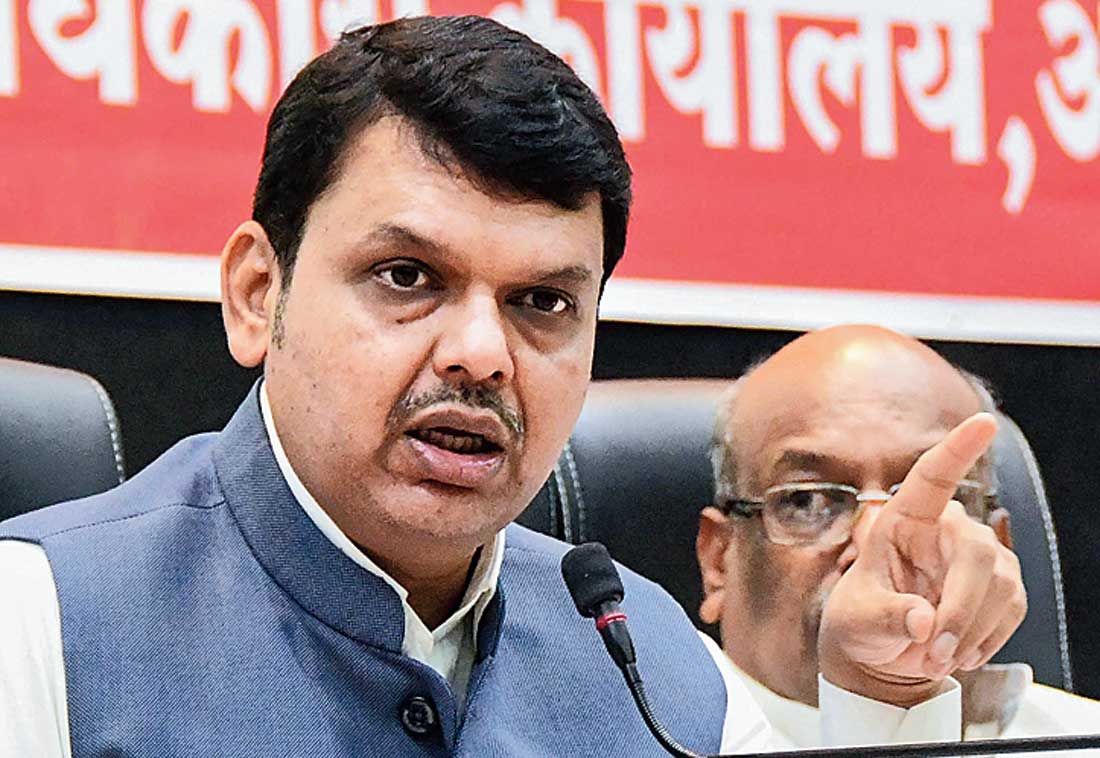 ---
---
The Supreme Court on Tuesday declined to stay its 2019 judgment permitting the prosecution of former Maharashtra chief minister Devendra Fadnavis for allegedly filing a false affidavit, but agreed to review its order.
Senior advocate Mukul Rohatgi, who argued for BJP leader Fadnavis, had sought a recall of the judgment and a stay on the operation of the October 1, 2019, directive, which was declined by a bench of Justices Arun Mishra, Deepak Gupta and Aniruddha Bose.
In his affidavit for the 2014 state elections, Fadnavis had allegedly concealed the fact that some criminal cases had been pending against him.
"I (Fadnavis) have not given any false information in my form. The concealment of information as alleged is liable for prosecution may be under some other law. But not under the section I have been prosecuted under…. If charge has not been framed, it is not covered under Section 33A(1) of the Representation of Peoples Act," Rohatgi said.
The senior advocate argued that the right to contest an election is protected under Article 21 (right to life and personal liberty) and a candidate cannot be prosecuted for circumstances beyond one's control. "What if cognisance was taken in an offence yesterday and I file my poll affidavit tomorrow?" Rohatgi asked.
The court, after briefly hearing the arguments, reserved its verdict.
The criminal cases against Fadnavis related to cheating and forgery, for which the maximum sentence is seven years' jail. The leader had also been facing a defamation case for which the maximum punishment is two years' imprisonment. The cases had been filed between1996 and 1998, but they are at the cognisance stage as no charges have been framed.
Under Section 125-A of the Representation of the People Act, an electoral candidate who fails to disclose pending criminal cases even if they are at the cognisance stage is liable for imprisonment up to six months or fine or both.