No stay on Aarey Metro job
"There is no stay on the Metro car shed project" — Justices Arun Mishra and Deepak Gupta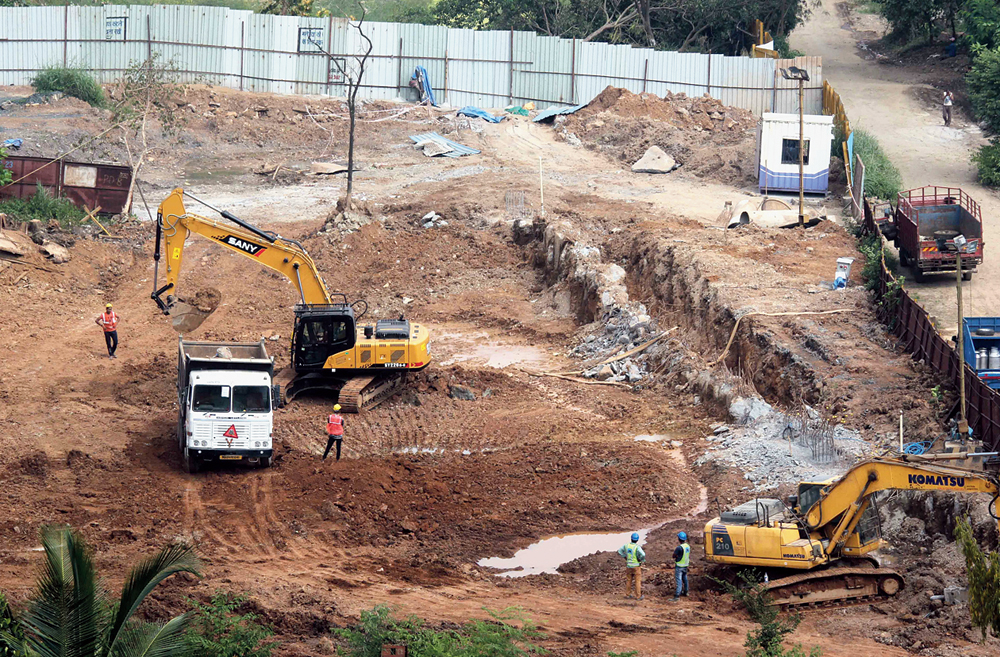 ---
---
The Supreme Court on Monday clarified that Mumbai Metro Rail Corporation authorities were free to go ahead with work on a Metro car shed project but said its October 7 interim order that banned felling of trees in Aarey forest would remain in force till the next hearing.
A bench of Justices Arun Mishra and Deepak Gupta passed the directive while recording an undertaking from solicitor-general Tushar Mehta that no more trees were being cut in the forest.
Mehta, who appeared for the Maharashtra government, had sought a clarification whether the Metro rail authorities could carry out other project-related works in the Aarey forest area.
"There is no stay on the Metro car shed project. Our status quo order is with respect to felling of trees," the court observed, adding that its interim stay on the felling of trees would continue till further orders.
The court, while extending its interim stay, asked the Mumbai Metro Rail Corporation and the Maharashtra government to come up with a status report on the number of trees/saplings planted in the area over the past two years.
The top court asked for pictures related to afforestation and transplantation of trees in the area by November 15. "We want everything in black and white," it said.
"The same shall be produced before the court by way of an affidavit. It shall also be clearly stated in the affidavit as to what is the survival rate of the transplanted trees and how many have survived till date. Let the figures be stated," it said.
The court had on October 7 directed the authorities to stop felling of trees and release immediately environment activists arrested in connection with protests over the alleged indiscriminate cutting of trees in Aarey forest. Environmentalists claim the forest is an eco-sensitive zone.
The top court had passed the directive while taking cognisance of a letter written by Rishava Ranjan, a fourth-year law student from Uttar Pradesh.
Rishava, in his letter, had alleged that Mumbai police had arrested several persons and booked them under various sections of the penal code for protesting against the felling of trees in the Aarey forest zone.
Around 1,500 trees were reportedly felled over the past month to facilitate the project, which the environmentalists have been opposing.
Bombay High Court had earlier refused to stay the felling of the trees, prompting the law student to write to Chief Justice of India Ranjan Gogoi.
Rishava had sought an urgent hearing of the matter, saying more trees would otherwise be felled.