Naveen Patnaik first to submit property list
According to the details uploaded on the official website of the chief minister's office (CMO), Naveen was worth around Rs 78 crore as on March 31, 2020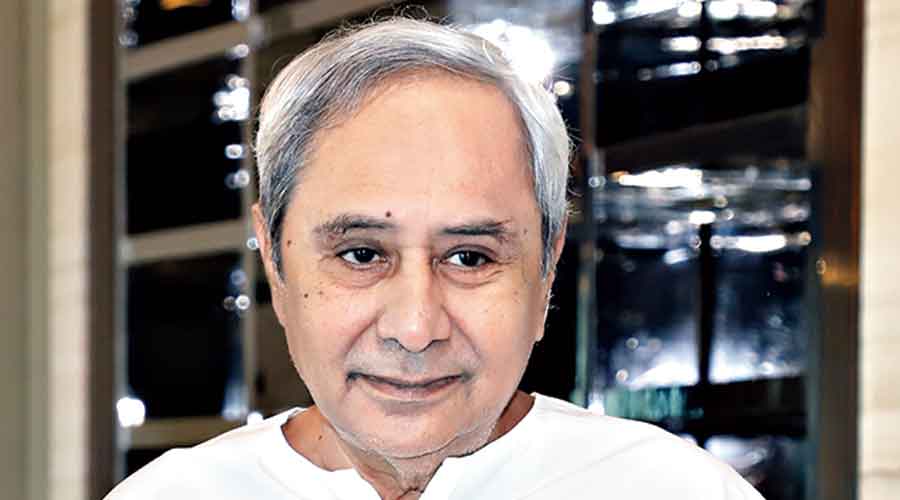 ---
---
Odisha chief minister Naveen Patnaik has become the first to put his property details in the public domain, making the move within weeks of announcing that all public representatives and bureaucrats of the state will submit their property lists that will be open to public scrutiny and also referred to the Lokayukta.
According to the details uploaded on the official website of the chief minister's office (CMO), Naveen was worth around Rs 78 crore as on March 31, 2020.
Last year, his net assets had totalled Rs 63.87 crore, according to the affidavit submitted by him while filing his nomination for the Hinjili Assembly seat. In 2015, his assets were valued at Rs 48 crore.
The statement uploaded on the CMO site shows his total assets valued at Rs 77,93,19,764. These include movable assets such as bank accounts, jewellery and a vehicle amounting to Rs 13,04,04,503, immovable assets worth Rs 63,64,15,261 and liabilities amounting to Rs 1,25,00,000.
His moveable properties include cash in some bank accounts including Rs 16,76,018.63 in the savings account of Bank of India, Janpath, New Delhi branch, a term deposit worth Rs 1,03,13,499 in the same bank branch. He also has some small deposits in banks in Odisha.
The chief minister owns jewellery worth around Rs 2,89,587 and a 1980 model ambassador car worth around Rs 8,905.
Similarly, his immoveable properties, all inherited, include farmland and a building situated in village Tikrikhera, Sohna Road, Dist. Faridabad. The farmland that measures 22.7 acres was valued at around Rs. 10,75,51,071 according to estimates made on March 31, 2017.
Then he has 2\3rd share in "Naveen Nivas", the sprawling bungalow on Bhubaneswar's Airport Road in which he presently lives. It has been valued at around Rs 9,52,46,190.
Similarly, he has 50% share in a property situated on 3, A.P.J. Abdul Kalam Road in New Delhi valued at around Rs 43,36,18,000. He inherited this property from his late parents, Biju Patnaik and Gyan Patnaik. On the liability side he has taken an advance of Rs 1,25,00,000 against the sale of farmland at Faridabad vide agreement to sell dated 18th September 2019.
Patnaik, thus, may appear rich in terms of his total wealth but the bulk of it is made up of inherited immoveable property. It is quite apparent that the socialite author-turned-politician is neither a great lover of jewellery nor cars.
The total jewellery in his possession is just worth around Rs 2,89,587 while the only vehicle he owns is a 1980 model ambassador car worth around Rs 8,905.
Patnaik, who holds the unique record of leading his party to five back-to-back elections in the state, is known for simple life style.
Invariably clad in a crumpled but clean kurta-pyjama he has been laying special emphasis on cleanliness in public life and transparency in governance. His policy of zero tolerance for corruption has paid rich dividends in elections.
Addressing ruling Biju Janata Dal's (BJD) state executive council meeting over two weeks ago the chief minister, who also happens to be the president of the party, had announced that property details of BJD ministers, MLAs, MPs, chairpersons of panchayat samitis, zilla parishad presidents and sarpanches would be available in the public domain.
He had said that all government employees, including the chief secretary, would also have to submit their property lists to the Lokayukta, state's anti-corruption ombusdsman.