Muslim man shot at in Begusarai after being told to 'go to Pak'
Police claim that Mohammad Qasim was shot at on Saturday because of a dispute over payment for his wares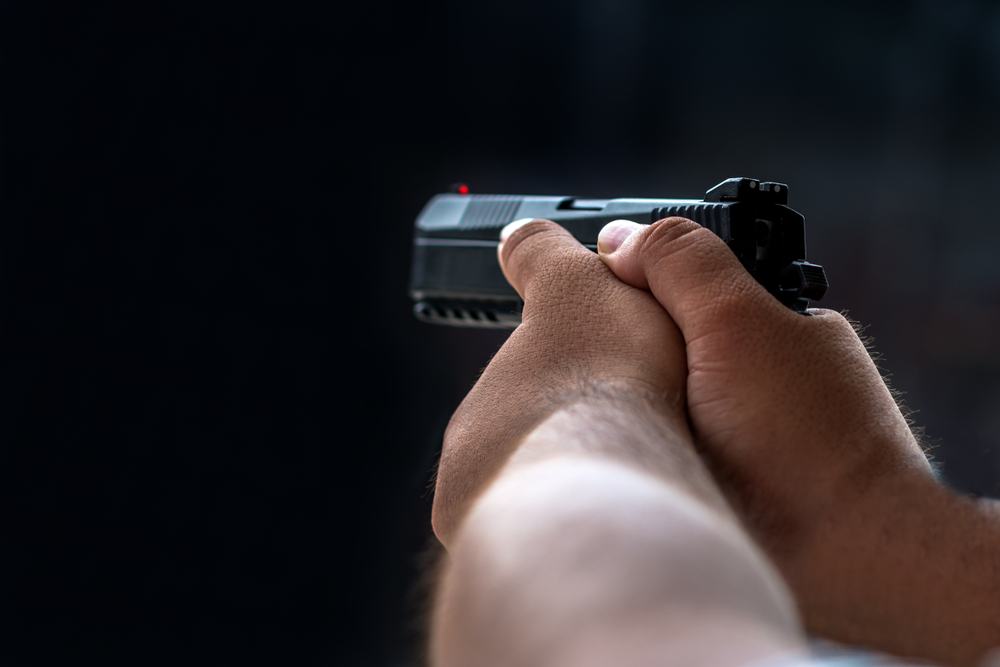 (Representative image) Qasim said the shooter was trying to reload his gun to shoot him again but he head-butted his attacker and escaped as the man fell
(Shutterstock)
---
Patna
|
Published 27.05.19, 08:56 PM
|
--- "Nobody came forward to help me because Yadav was waving his gun and the people around were scared. I went to the home of the panchayat sarpanch but when nobody helped me I somehow reached the police station."
The police station is around 3km from the site of the incident. The cops took him to Begusarai sadar hospital and lodged an FIR against Yadav.
Kundan Kumar Singh, deputy superintendent of police, Begusarai police headquarters, denied it was a hate crime.
"I made enquiries with the Cheriya Bariyarpur station house officer. Qasim was doing a round on his moped and sold three packets of a detergent powder to Yadav on Saturday. The total amount came to Rs 110. Yadav, however, was willing to pay only Rs 100. An argument ensued and Yadav shot him," he said.
Three packets of anything are unlikely to amount to Rs 110 because that would mean each packet cost Rs 36.66. Often, however, shopkeepers and vendors round a figure off. 
A Muslim youth has said he was told to go to Pakistan and shot at in Begusarai district of Bihar.
Police, however, claimed that Mohammad Qasim, a vendor who goes around on his two-wheeler selling household goods in the rural areas, was shot at on Saturday because of a dispute over payment for his wares.
Qasim, being treated at a hospital in Begusarai, said he knew his attacker.
"I was at Kumbi (village) in front of a paan shop. A man named Rajiv Yadav shot me. He asked my name. I said, 'Mohammad Qasim'. He abused me, called me a miyan (Muslim), asked what I was doing here when I should be in Pakistan, and shot me in the back. He was completely drunk," Qasim said in a video clip that seems to have been filmed in the hospital. Bihar is a dry state.
Qasim, a resident of Kumbi village in the area of Cheriya Bariyarpur police station, around 140km east of Patna, said Yadav was trying to reload his gun to shoot him again but he head-butted his attacker and escaped as the man fell.