Monsoon set to arrive 5 days late: India Meteorological Department
A delayed onset has no bearing on the overall rainfall during a monsoon season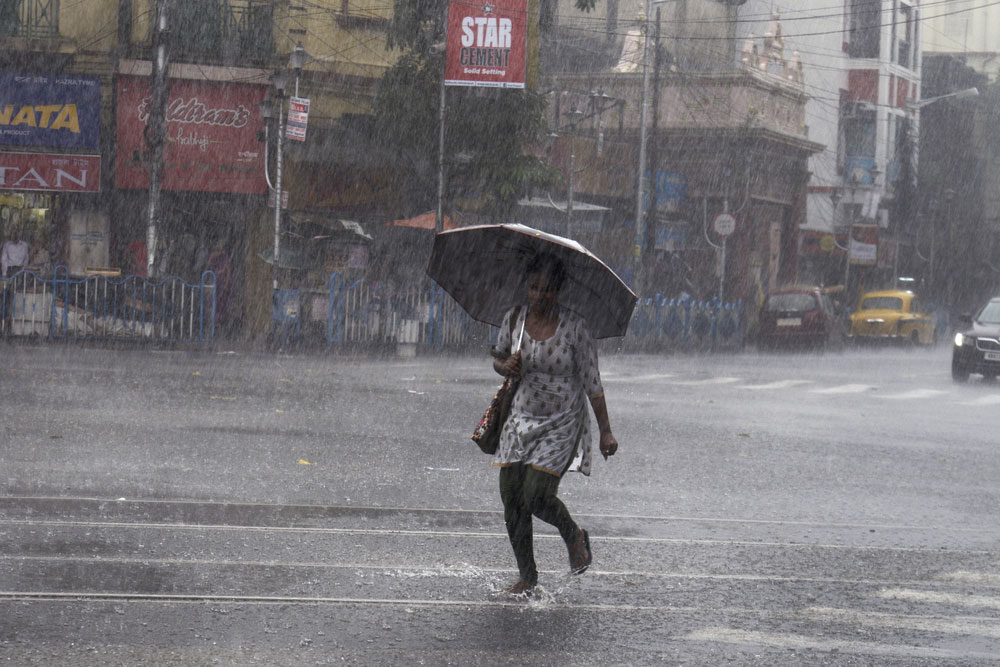 Monsoon is likely to arrive over Kerala on June 6, with an error margin of four days — that is, anytime between June 2 and June 10
(Shutterstock)
---
New Delhi
|
Published 15.05.19, 11:32 PM
|
--- The monsoon is likely to hit Kerala on June 6, about five days later than the normal onset date, the India Meteorological Department announced on Wednesday.
It said a delayed onset has no bearing on the overall rainfall during a monsoon season.
The IMD said the sea and atmospheric conditions were becoming favourable for the advance of the southwest monsoon over the southern part of the Andaman Sea, Nicobar Islands and southeast Bay of Bengal between May 18 and 19.
It said that according to its statistical model, the monsoon was likely to arrive over Kerala on June 6, with an error margin of four days — that is, anytime between June 2 and June 10.
This statistical forecast has performed accurately to within one day during the past three years.
The IMD had in its preliminary long-range forecast said the overall monsoon rainfall this year, from June through September, would be 96 per cent of the long-period average.
Weather scientists say there is no correlation between the date of the monsoon's onset over the mainland and the volume of rain the country receives during the season.
The statistical forecast for the monsoon's onset relies on six "predictors", including the temperatures over northwest India, pre-monsoon rainfall patterns over the southern peninsula, and wind patterns in the southeast Indian Ocean.