Leprosy diagnosis alert
Late treatment raises risk of deformities: Study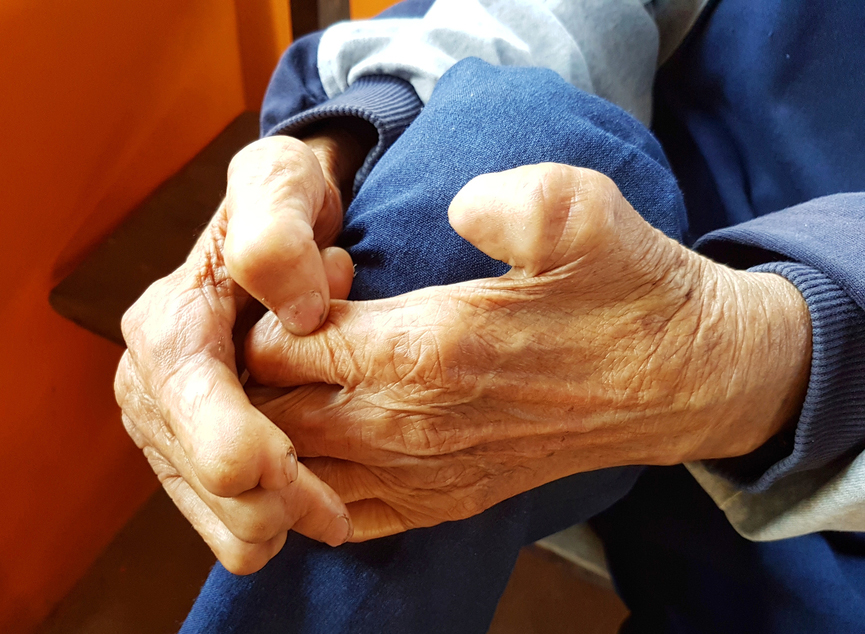 ---
---
Several thousand leprosy patients in India are diagnosed with preventable deformities each year because they fail to recognise symptoms or receive delayed treatment, health researchers have cautioned, 13 years after India declared the disease had been "eliminated".
A study covering Bengal and four other states has found that leprosy patients who delayed seeking medical advice by at least three months or whose healthcare providers delayed treatment by a month were at risk of disabilities, including deformities in their hands, feet or eyes.
The study, supported by the Indian Council of Medical Research, has underscored the need for health authorities to conduct disability audits and enhance awareness about leprosy and the risks of delayed diagnosis.
"We need disability audits of every leprosy patient with deformities to understand the local factors that contribute to the delays," said Govindarajulu Srinivas, professor of epidemiology at the Tamil Nadu MGR Medical University, Chennai, who led the study.
The Union health ministry had in 2006 declared leprosy as "eliminated", relying on public health terminology that labels a leprosy prevalence rate at below one per 10,000 as elimination. India's prevalence rate had dropped to 0.95 per 10,000.
But tens of thousands of patients have developed leprosy — an infection caused by the bacteria called Mycobacterium leprae — every year since then. The health ministry had registered 126,164 patients during 2017-18, among whom 4,554 had grade 2 disabilities.
Over the past three years, more than 15,600 new leprosy patients have been diagnosed only after they developed deformities.
Srinivas and others believe the leprosy elimination label that India put on itself 13 years ago has likely dampened suspicions.
"There is a misconception that leprosy is not around any more. Earlier, there was a fear of leprosy. The fear is now largely gone, although misleadingly," Srinivas told The Telegraph.
Srinivas and his colleagues questioned 1,400 adult leprosy patients — 700 with no disabilities and 700 with grade 1 disability, defined as loss of sensation in palm or sole when tested with a ballpoint pen, or grade 2 disability, defined as visible deformities in hands, feet or eyes. Their study covered Andhra Pradesh, Bengal, Delhi, Gujarat and Maharashtra.
They noted that about 58 per cent of patients with grade 1 or grade 2 disabilities first noticed skin areas with loss of sensation, about 28 per cent noticed a numbness in their hands or feet, and about 6 per cent experienced ulcers or blisters on their hands or feet.
Ninety per cent of the patients said they did not know the symptoms could represent leprosy and believed the symptoms would disappear by themselves. Not all patients turned to qualified doctors — some visited local traditional healers or chemists.
On average, patients waited about eight months before seeking advice, while the delay due to healthcare providers' actions was about two months. The results of the study were published on Friday in the journal PLOS Neglected Tropical Diseases.
"The focus has been on training qualified medical practitioners to detect early but, whether we like it or not, many patients first turn to unqualified local healers who must also be trained to suspect and refer patients for medical treatment," Srinivas said.
P. Narasimha Rao, a senior dermatologist in Hyderabad who was not associated with the new study but has been tracking India's efforts to control leprosy, had expressed similar concerns last year. "The term elimination leads to confusion among general public and even medical profession," Rao had said.