India abstains on LGBT rights at UN, but politicians speak up for equality
Before the UN vote, many urged their supporters to put pressure on the central government to support gay rights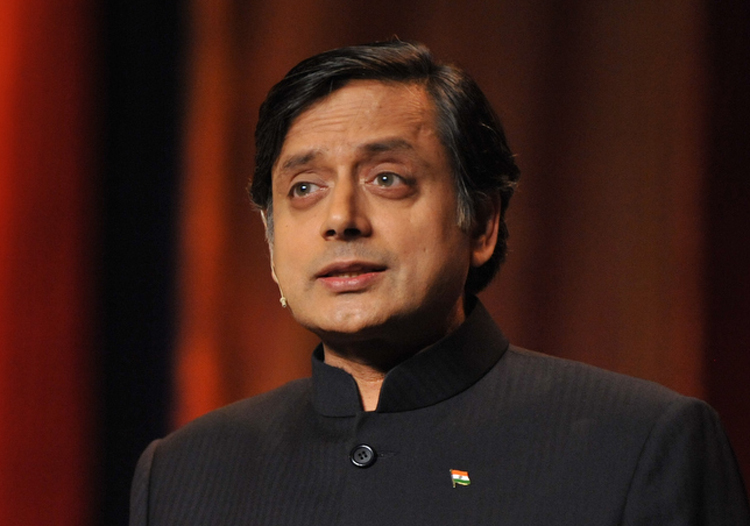 Congress party leader and MP Shashi Tharoor was among the politicians who endorsed a petition urging the central government to vote in favour of LGBT rights at the United Nations Human Rights Council
(Wikimedia Commons)
---
Published 12.07.19, 01:16 PM
|
---
An online `petition` calling for the Narendra Modi government to vote in favour of the UN mandate on Sexual Orientation and Gender Identity (SOGI) has gone viral on Twitter. In the vote, held on Friday, July 12, 2019, 27 countries were in favour and 12 against, while seven abstained.

#HRC41 #HRC adopts res by 27 in favour, 12 against and 7 abstentions, extending the mandate of the Ind Expert on protection of violence and #discrimination based on #sexualorientation and #gender identity #SOGI calling on all governments to cooperate with and assist the Expert. pic.twitter.com/mUQWR7x0zK

— HRC SECRETARIAT (@UN_HRC) July 12, 2019
Even though India abstained, more and more politicians in the country are participating in the conversation on gender equality, and several called on their followers to sign the petition. More than 5,500 people signed the petition, which says that the United Nations Human Rights Council will come together to vote on a resolution prepared by Latin American countries in order to renew the SOGI mandate.
India had in the past also abstained from voting on a similar resolution. Many expected that the country would vote in favour this time, as it decriminalised homosexuality in a landmark Supreme Court judgment in September 2018. The judgment was commended internationally and hailed by LGBTQI rights groups.
The latest petition was endorsed by the Congress party's Shashi Tharoor: 
On July 11, UN HRC will vote on whether to renew the mandate of the expert on violence & discrimination on the basis of sexual orientation & gender identity. I urge our govt to vote in favour of renewal. Show your support for our LGBTQ community: sign here https://t.co/gwuXAj1UuJ

— Shashi Tharoor (@ShashiTharoor) July 7, 2019
Congress leader and former MP Priya Dutt also asked her followers on Twitter to sign the petition:
It's time India votes progressively and supports the LGBT community in the UN.
(please sign the petition, if u support)
India's Support to the United Nation mandate on Sexual Orientation and Gender Identity. - Sign the Petition! https://t.co/p6F5idi3vi via @ChangeOrg_India

— Priya Dutt (@PriyaDutt_INC) July 6, 2019
Supriya Sule, MP from Baramati, Maharashtra, and a leader of the Nationalist Congress Party, had a similar message:
I have signed petition supporting the LGBT Community.I urge @PMOIndia to vote on renewal of the Mandate of the Expert on Violence & Discrimination based on Sexual Orientation and Gender Identity at UN. To support the LGBT Community🏳️‍🌈 Sign this petition on https://t.co/5j8yuXD98U

— Supriya Sule (@supriya_sule) July 9, 2019
Jignesh Mevani, a Dalit leader and member of the Gujarat legislative assembly, tweeted the following message:

It's time for India to vote and support LGBT Community at UN later today! Requesting you to Sign this petition urging the Indian govt to vote in favour of the resolution and extend support to the LGBTQ Community in India.

https://t.co/AEySpEIpFf #India4LGBT

— Jignesh Mevani (@jigneshmevani80) July 11, 2019
Harish Iyer, an equal rights campaigner, urged Twitterati to pressure the government on the resolution:
@UN has appointed an expert to look after LGBT Rights. The expert helps bring focus to human rights violations of Queer persons. Now we need to vote in favour of continuing with this position. #India4LGBT

— harish iyer 🏳️‍🌈 (@hiyer) July 4, 2019
A growing number of Indian politicians is vocal in its support for LGBTQI rights. `Pink List India` is a roster of such politicians, and includes names such as Sonia Gandhi, Jay Panda, H.D. Deve Gowda and Milind Deora.
This report has been updated to correct an error. The report had earlier mentioned Varun Sardesai and said he is a member of the Shiv Sena. However, the handle @varun_sardesai that tweeted in support of LGBTQ rights belongs to a resident of Pune, not any Shiv Sena leader. The error was unintentional. We apologise for the mistake.