Jammu & Kashmir: Israel's farm drive draws threat
The Kashmir Fight blog spot, which is believed to be a front of the Lashkar-e-Toiba, has vowed to target people who provide any assistance to the initiative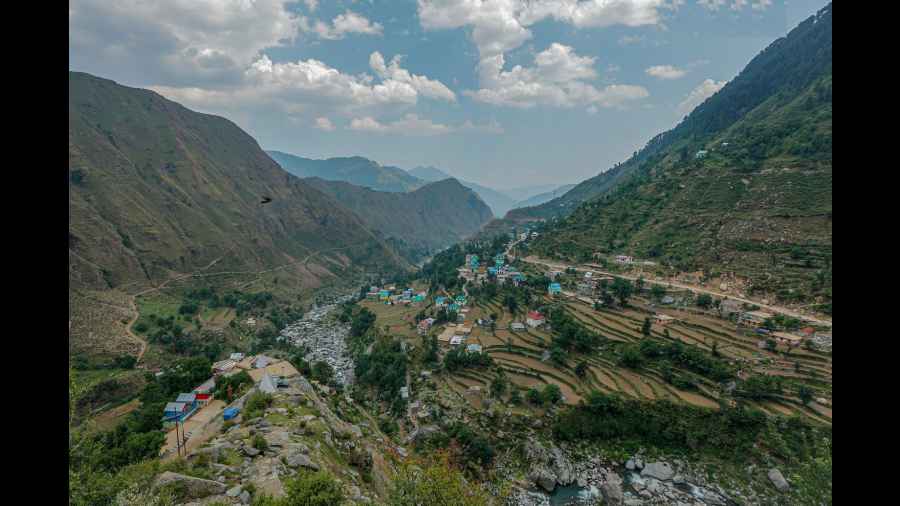 Representational image.
File Photo.
---
Srinagar
|
Published 12.11.22, 02:58 AM
|
---
Israel's decision to help the Jammu and Kashmir government create centres of excellence in agriculture has earned the ire of militants who have vowed to target those involving themselves with the initiative.
The perception in Kashmir is that Israel is deeply involved in strengthening the counter-insurgency infrastructure in the region. Any Israeli involvement, even for civilian causes, ruffles feathers in Kashmir, which has in the past witnessed anti-Israel protests linked to Palestine.
The threat has come days after Yair Eshel, Israel's agriculture attaché at Mashav, the agency for international development corporation in Israel's foreign affairs ministry, held a series of meetings in Jammu and Kashmir.
Sources in Srinagar quoted Eshel as telling agriculture officials that India and Israel practise strategic cooperation at the government-to-government level in agriculture.
The very public visit of Israeli officials has raised eyebrows here but no organisation has yet registered a formal objection.
The Kashmir Fight blog spot, which is believed to be a front of the Lashkar-e-Toiba, has vowed to target people who provide any assistance to the initiative.
The blog spot is not accessible from Kashmir, and security agencies have in the past warned social media users of punitive action if they share its contents. But the warning was shared by some prominent social media handles in Delhi, including a journalist considered close to the government.
The Lashkar franchise warned that the nexus between India and Israel was spreading "its nefarious tentacles", and that this would worsen the situation on the ground.
The group claimed that Israel was "covertly operating" in Kashmir but the government now has "openly opened the doors for their dirty operations, especially near border areas".
The group vowed to target any "such asset found involved in the dirty nexus" on priority and warned landowners not to get involved.
The Jammu and Kashmir government has not reacted to the threat but sources in the agriculture department said they were worried.
Government officials had recently said the farming initiative was aimed at introducing crop diversity, increasing productivity and optimising water-use efficiency.
A statement said the project was implemented after setting up centres of excellence, where Israeli agri-technologies and knowledge were disseminated and tailored to local conditions.
Israel's agriculture attaché had visited farms at Chinore, Chakroli and Hiranagar in Jammu and Kashmir and told officials that Mashav was ready to extend guidance and support.
Officials here said detailed project reports were being prepared by Mashav in consultation with the agriculture department.