Jammu and Kashmir rural poll rule tweak charge
Administration tweaked rules giving the government the right to decide the timing of the election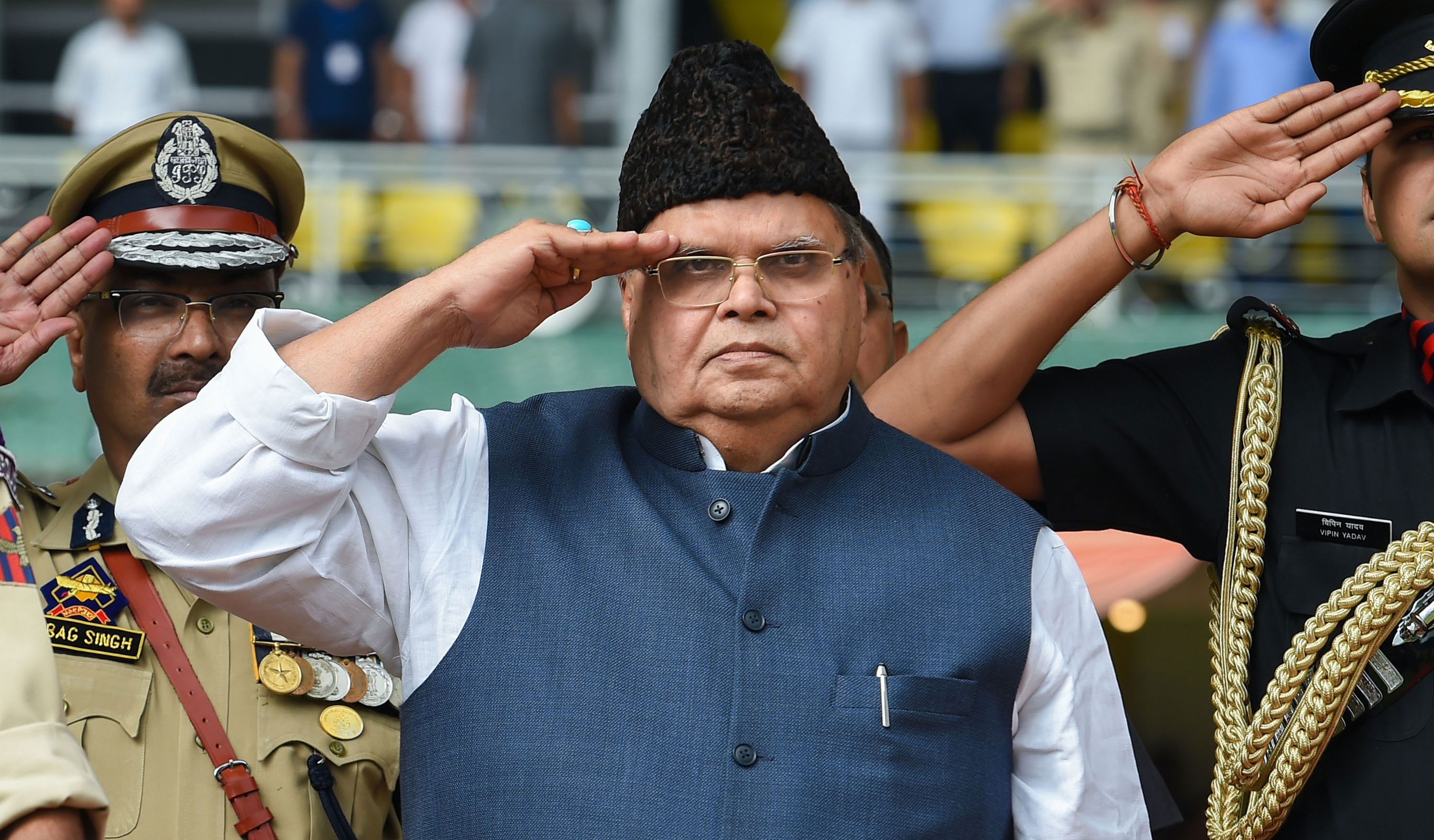 ---
|
Srinagar
|
Published 03.10.19, 08:55 PM
---
The governor-led Jammu and Kashmir administration has run into charges that the panchayat elections have been scheduled in haste after incorporating purported changes aimed at helping the BJP.
On Sunday, the government had announced elections to the Block Development Council (BDC), the second-tier of the panchayat system, on October 24.
Sources said the administration had tweaked rules three weeks before the Sunday announcement, giving the government, rather than chief electoral officer Shailendra Kumar the right to decide the timing of the election.
Another important development took place on September 26, three days before the poll announcement, the sources said. The government drafted a nomination form where a candidate is required to give details of his or her party.
This is being seen as a directive to the election authority to hold the polls on a party basis. The first-tier elections last year were held on a non-party basis.
The panchayat rule, apparently changed on September 2, says the election authority "shall" appoint "the last date for submission of nomination papers by the candidates for elections" after "the government, in consultation with election authority, calls upon the elected members of panchayats for the elections".
A senior officer told this newspaper: "Earlier, the provision was that the chief electoral officer will decide (the timing)…. After the change of rules, the election authority was left with no choice (but to declare the date)."
Sheetal Nanda, secretary, rural development and panchayat Raj, claimed no changes were made. "What happened is that the BDC elections were never conducted in the state (before) and the rules had never been laid down clearly. We found there were a lot of missing links in the rules," she said.
She said the election was announced in consultation with the CEO. "When the CEO said 'I am ready for the elections and these are the likely dates that I am going to announce', then the government announced the election…. Of course he was consulted," she said.
The sources, however, said the CEO met government representatives on a number of occasions "but that was no consultation" and eventually his opinion was not sought on when the elections should be held.
Nanda said the nomination forms give all candidates a choice: whether to contest on a party ticket or on a non-party basis.
State Congress chief Ghulam Ahmad Mir said that "time and situation were not ripe for these polls" but they are "being held to allow the BJP to control these institutions".
Contacted, CEO Shailendra Kumar said there was "no point asking (about these issues) now when the dates have been announced".