Winter beef-up on Ladakh frontline
The Indian Army has deployed T-90 and T-72 tanks along with infantry combat vehicles and is also setting up winter shelters for the nearly 40,000 troops near the Line of Actual Control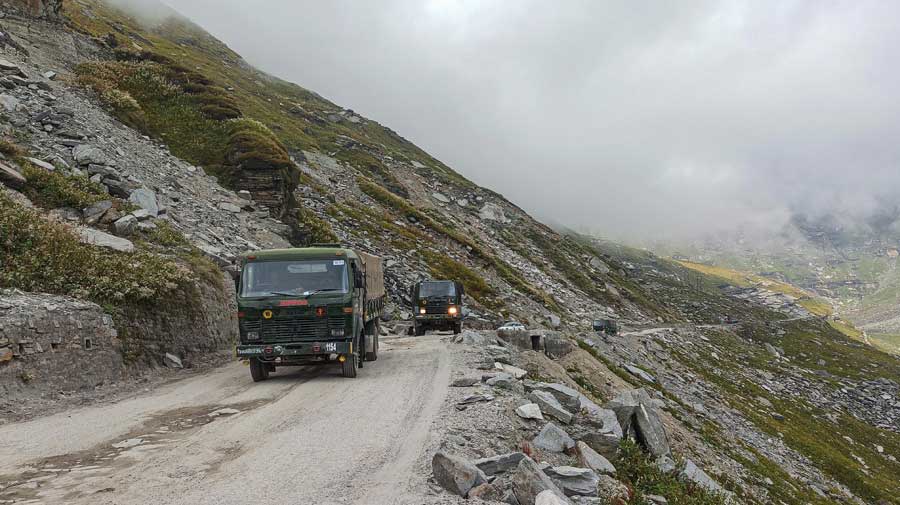 ---
---
India's army is ramping up its military posts at 14,000ft and above in eastern Ladakh and has deployed T-90 and T-72 tanks along with infantry combat vehicles amid the border tensions with China.
It is also setting up winter shelters for the nearly 40,000 troops near the Line of Actual Control.
Defence ministry sources said the army was increasing its military readiness at high altitudes to deal with any provocation from the Chinese who are "adamant" about not pulling back from India-claimed territory.
"The army is gearing for a harsh winter, mobilising resources and creating habitats on a war footing at the multiple friction points along the LAC to counter any further Chinese move to alter the status quo," a ministry official said.
He said the deployment of additional men and machines was being done after analysing the Chinese deployments. T-90 and T-72 tanks, he said, can operate below -40 degrees Celsius, which is how cold the mountains of Ladakh can become in winter.
The army recently procured high-altitude gear at a huge expense and has been stocking up on food, fuel and ammunition to sustain the six-month winter deployment, the official added. Winter has already arrived at some high-altitude zones, with the onset of snowing.
A security official said that such heavy deployment in high-altitude forward posts, often in isolated areas, was unusual in winter. "New posts and shelters are being set up to keep a close watch on Chinese troops," he said.
"The Indian side has put up barbed wires at some friction points, drawing a line and sending a message to the aggressive Chinese troops not to cross it. These areas can turn into flashpoints anytime considering the escalating build-up from both sides."
Security agencies estimate the Chinese have occupied close to 1,000sqkm of India-claimed territory in eastern Ladakh.