India set for worst air pollution crown
India and China recorded about 1.2 million deaths triggered by air pollution each in 2017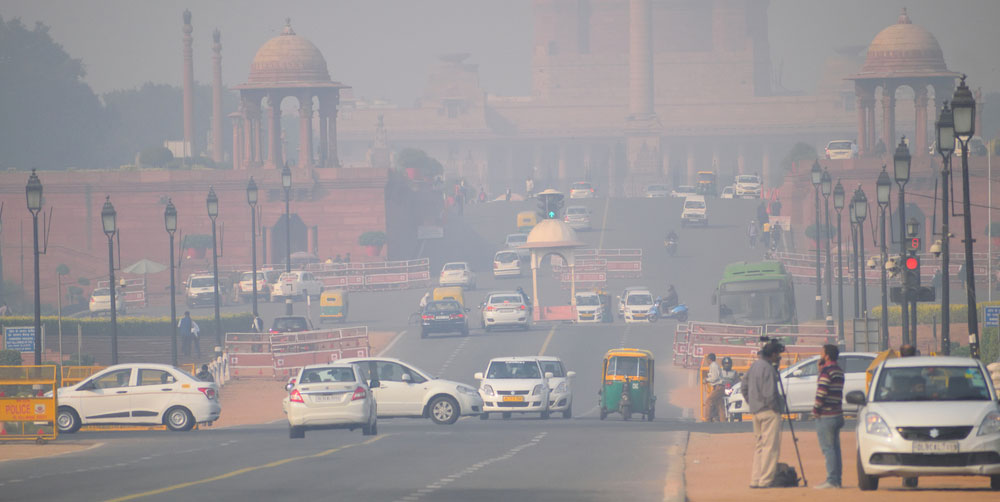 The number of air pollution deaths in China dropped from 2016 to 2017 but the Indian fatalities rose from 1.1 million to 1.2 million
Picture by Shutterstock
---
Calcutta
|
Published 03.04.19, 11:55 PM
|
---
India is set to replace China as the country worst affected by air pollution, a global study released on Wednesday suggests.
The State of Global Air 2019 report, prepared by the non-profit Health Effects Institute, reveals that India and China recorded about 1.2 million deaths triggered by air pollution each in 2017 (the year the study considered).
Each, therefore, was responsible for one-fourth of the 5 million such deaths globally. But, the reports adds, China has improved in controlling its air pollution in recent years.
"In recent years China has begun to move aggressively to reduce air pollution…. (Its) PM2.5 (inhalable particulate matter sized 2.5 microns) pollution has dropped markedly in recent years," the report says.
The number of air pollution deaths in China dropped from 2016 to 2017 but the Indian fatalities rose from 1.1 million to 1.2 million as the country's PM2.5 levels continued to rise. In 1990, air pollution killed 1.32 million people in China compared with 1.02 million people in India.
A recent Greenpeace study put seven Indian cities among the top 10 most polluted global cities in terms of PM2.5 levels.
PM2.5, considered the most harmful air pollutant, can enter the innermost parts of the lungs and cause diseases.
"India is definitely threatening to push China out (of the top place) on the grounds of the impact of air pollution," said air pollution researcher Anumita Roy Choudhury of the environmental think-tank, Centre for Science and Environment. "Although certain measures have been taken in India, we still need to be much more aggressive to counter air pollution, both in terms of policy and implementation."
Roy Choudhury said the major concerns were the extremely high levels of household pollution, reduction of life expectancy because of air pollution, and the large number of deaths from diabetes linked to air pollution.
The State of Global Air 2019 report has found that air pollution causes the third highest number of deaths in India, more than smoking does, while globally air pollution is the fifth biggest cause of deaths.
India witnesses the highest impact of household pollution, mainly triggered by cooking with fossil fuels. Sixty per cent of the population or about 80 crore people are exposed to household pollution in India, while the Chinese figure is 32 per cent and the global average 47 per cent.
An average Indian loses two years and six months in life expectancy because of air pollution — almost 10 months more than the global average.
Robert O'Keefe, vice-president, Health Effects Institute, acknowledged that India had initiated steps such as the Pradhan Mantri Ujjwala Yojana (an LPG programme), accelerated Bharat Stage VI clean vehicle standards, and the new National Clean Air Programme, but observed that these need to be fully implemented.
"These and future initiatives have the potential, if fully implemented as part of a sustained commitment to air quality, to result in significant health benefits," he said.
The report has highlighted the close relationship between exposure to air pollution and death from type 2 diabetes. India has been found to have the highest burden of such deaths globally, its 55,000 deaths making up 20 per cent of the planet's.
"What is unbelievable is our political parties' lack of concern about the problem," an environment activist said.