IAF pilot Abhinandan on sick leave
A medical board will assess his fitness and take the final call on when he can resume operations as a fighter pilot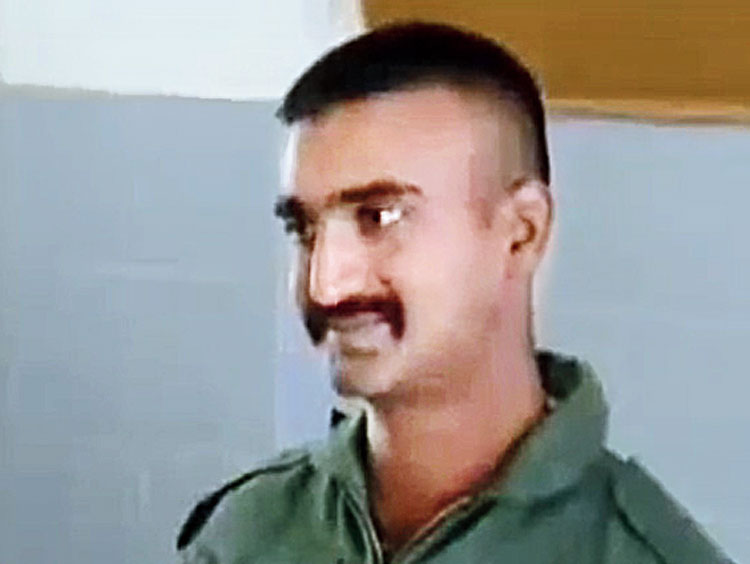 Abhinandan Varthaman during the Jai Hind show in 2011.
A still from the NDTV programme in 2011
---
New Delhi
|
Published 14.03.19, 09:30 PM
|
---
The debriefing of Wing Commander Abhinandan Varthaman, who was released by Pakistan on March 1 after 48 hours in captivity, is complete and he has been granted four weeks' medical leave, defence ministry sources said on Thursday.
"His debriefing is complete and he has been sent on four weeks' sick leave. A medical board will later assess his fitness and take the final call on when he can resume operations as a fighter pilot," an official said.
"He has been sent on sick leave to spend time with his family in Tamil Nadu following recommendations from the doctors of the army's referral hospital in Delhi," the official added.
Abhinandan had been chasing Pakistani jets on a MiG-21 Bison fighter plane on February 27 in Jammu and Kashmir when he was shot down during a fierce dogfight.
He had ejected safely but his parachute drifted and fell into Pakistan-occupied Kashmir where he was taken into custody by the neighbouring country's army.
Sources said that during the debriefing sessions Abhinandan was questioned by the top brass of the Indian Air Force and other security agencies, including military intelligence, on his captivity in enemy territory.
Abhinandan was asked to narrate the entire sequence of events after he crashed into Pakistani territory. Scans were done on his body to check if he had been bugged by the Pakistan Army. He also underwent psychological tests as he had lived through a traumatic experience after being captured.
"During the debriefing he told us that he was subjected to a lot of mental harassment by Pakistani military officials, though he was not physically tortured," an IAF official said.
The debriefing session was part of the Indian protocol on prisoners of war as he was captured in enemy territory and was taken into custody.