Can't wait till eternity: VHP
The VHP argued that the legal process would take time and be complete during this government's tenure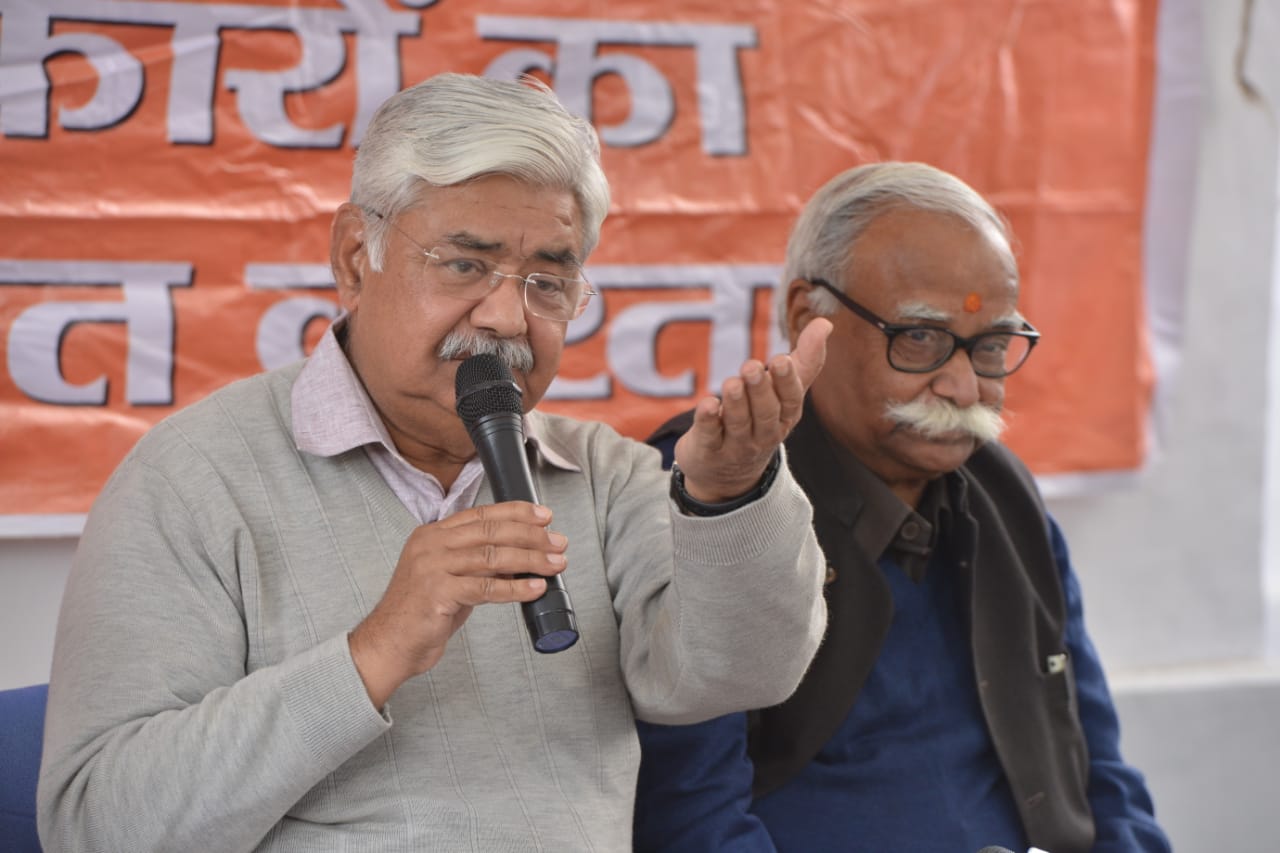 Working president of the VHP, Alok Kumar, addresses the media in New Delhi on Wednesday, 2 January, 2019.
Prem Singh
---
New Delhi
|
Published 02.01.19, 09:24 PM
|
---
The Vishwa Hindu Parishad on Wednesday said Hindus cannot wait "till eternity" for the Supreme Court's decision on a Ram temple in Ayodhya and stressed the only way forward was to enact a law for its construction.
Prime Minister Narendra Modi had said in an interview to ANI on Tuesday that the government would wait for the legal process to be over before considering other options, when he was asked if there were plans to bring an ordinance.
"The VHP, considering the overall situation, continues to be of the firm view that Hindu society cannot be expected to wait till eternity for a court decision," VHP international working president Alok Kumar said, in response to the Prime Minister's statement.
The RSS, the ideological parent of the BJP, had said on Tuesday that people expect the Modi government to fulfil its promise to build the Ram temple in its current tenure. This term of the government ends in May.
On Wednesday, responding to a query on the temple with just a few months left for the general election before which the model code of conduct will come into force, RSS chief Mohan Bhagwat said: "Only a temple will come up in Ayodhya."
"We have faith in Lord Ram. It does not take time for time to change," PTI quoted Bhagwat as saying in Nagpur.
The VHP argued that the legal process would take a lot of time and not get completed in this tenure of the government. Alok Kumar said the matter is listed for hearing on January 4, not before the appropriate bench, but in the Chief Justice's court.
"The appropriate bench has not been constituted. The formalities in some appeals are yet pending. The hearing may take more time," Kumar said. "The only appropriate way forward is to enact a legislation clearing the way for the construction of a grand Ram temple at the Ram Janmabhoomi now," he added.
Pressing the government not to wait for the court's verdict, the VHP demanded enactment of an enabling legislation. Asked what the VHP
plans to do now after the Prime Minister himself had declined a legislation, Kumar said the Dharam Sansad of Hindu saints during the upcoming Kumbh Mela will take up the issue.
"Further steps in the matter shall be decided by the saints at the Dharam Sansad on January 31 during Kumbh at Prayagraj," he said.