VHP snubs Uddhav Thackeray's Shiv Sena Ayodhya event
VHP wants to start a pro-temple movement by holding dharm sabhas in Ayodhya, Nagpur and Bangalore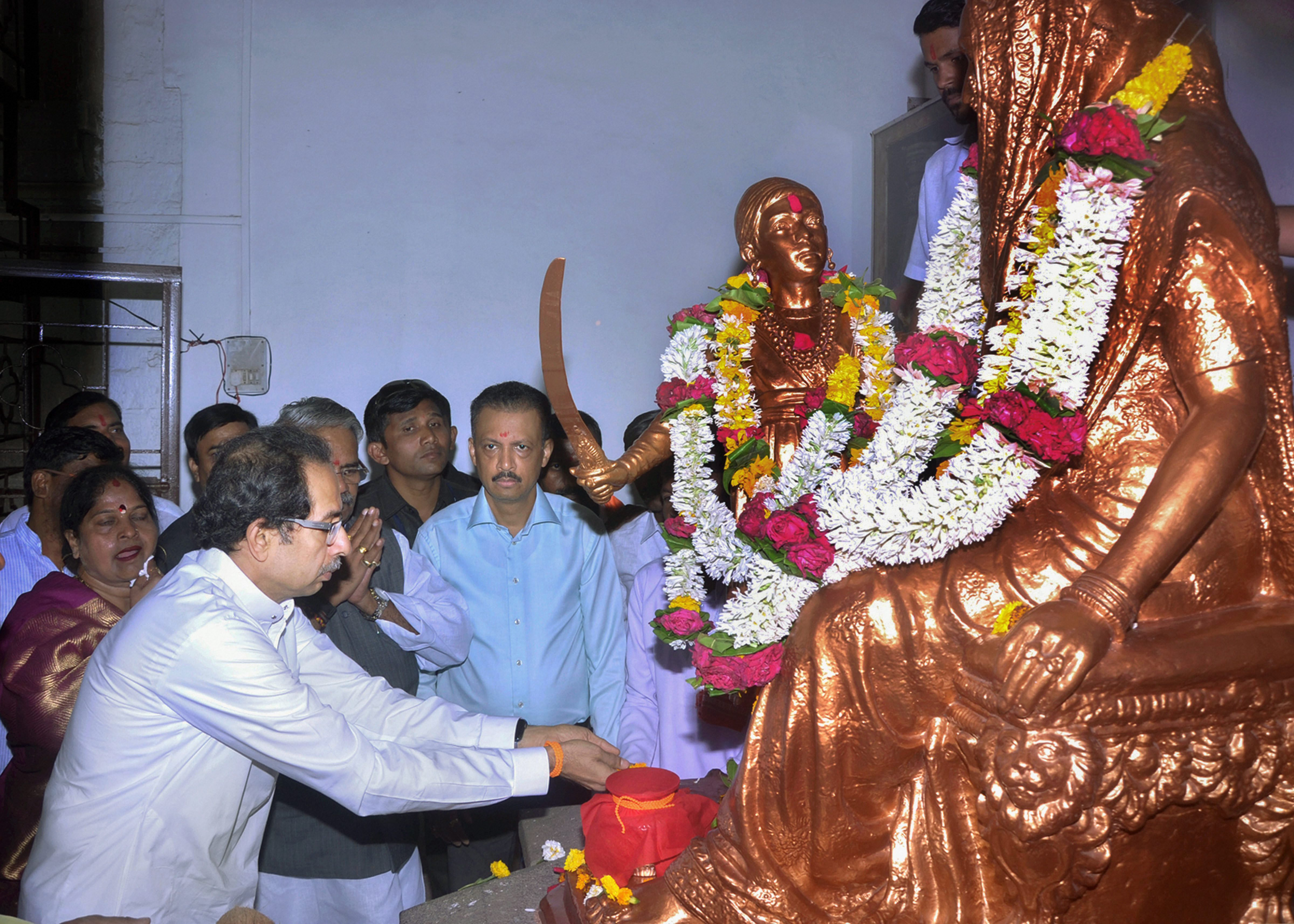 ---
|
Lucknow
|
Published 22.11.18, 11:00 PM
---
Shiv Sena president Uddhav Thackeray's weekend Ayodhya programme "to pressure the Centre to build a Ram temple" threatens to become a damp squib because it coincides with the Vishwa Hindu Parishad's mega event for sadhus on Sunday.
The VHP has distanced itself from Uddhav's two-day programme while the local administration has denied him permission to hold a public interaction on Sunday.
"I will not attend any programme of the Shiv Sena president in Ayodhya. We have already planned our dharm sabha here on Sunday to build support for a Ram temple," Nritya Gopal Das, 80-year-old chairman of the Ram Janmabhoomi Nyas, a VHP trust, told reporters in Ayodhya.
"Sena leaders shouldn't use my name," Das, mahant of Ayodhya's Maniram Chhavani temple and the senior-most VHP leader, added.
The VHP wants to start a pro-temple movement across the country by holding dharm sabhas in Ayodhya, Nagpur and Bangalore on November 25 and in Delhi on December 9.
Sena MP Sanjay Raut, camping in Ayodhya for the past one week to organise Uddhav's programme, had said the party had called a meeting of sadhus on Saturday at the Laxman Quila ground, where Das would bless the Sena chief. Uddhav's other programme was to be a public interaction at Gulab Bari on Sunday.
The event at the Laxman Quila ground, on Ayodhya's outskirts, is on but the district administration has refused to allow the public interaction because of the VHP's proposed dharm sabha 4km away at Bada Bhakt Mall Ki Bagiya, an ashram on the Saryu's banks.
Raut hoped the public interaction would be held, adding that the Sena had announced its programme before the VHP. He said Uddhav would anyway pray at the makeshift Ram Lala temple on Sunday.
"Sena members who have reached Ayodhya from Mumbai will maintain peace," he said.
VHP media-in-charge Sharad Sharma said: "We are making arrangements to seat one lakh Ram bhakts (at the dharm sabha). There will be more than 10 VHP leaders and sadhus on the dais."
Chief minister Yogi Adityanath, a VHP member himself, has beefed up security around the disputed site ahead of the dharm sabha. Apart from the 11 central paramilitary companies stationed in Ayodhya for Kartik Purnima on Friday, the government has demanded five more companies for Sunday's VHP event.
Police sources said only four people would be allowed to enter the Ram Lala temple at a time on Sunday, unlike other days, and no devotee would be allowed to be stationary even for a second --- a general rule at the site.
"The devotees will have to keep moving on the disputed premises," a police officer in Lucknow said.
Six additional superintendents of police, 16 deputy superintendents, 30 inspectors, 250 male sub-inspectors, 15 women sub-inspectors, 12 station house officers, 650 male and 50 women constables, six companies of the Provincial Armed Constabulary and two companies of the Rapid Action Force have already been posted at the site.
"We are ensuring complete security in Ayodhya," city superintendent of police Anil Kumar Singh said.