Grenade kills 3 in Punjab prayer hall
Police probe terror angle after bikers lob explosive at Nirankari congregation near Amritsar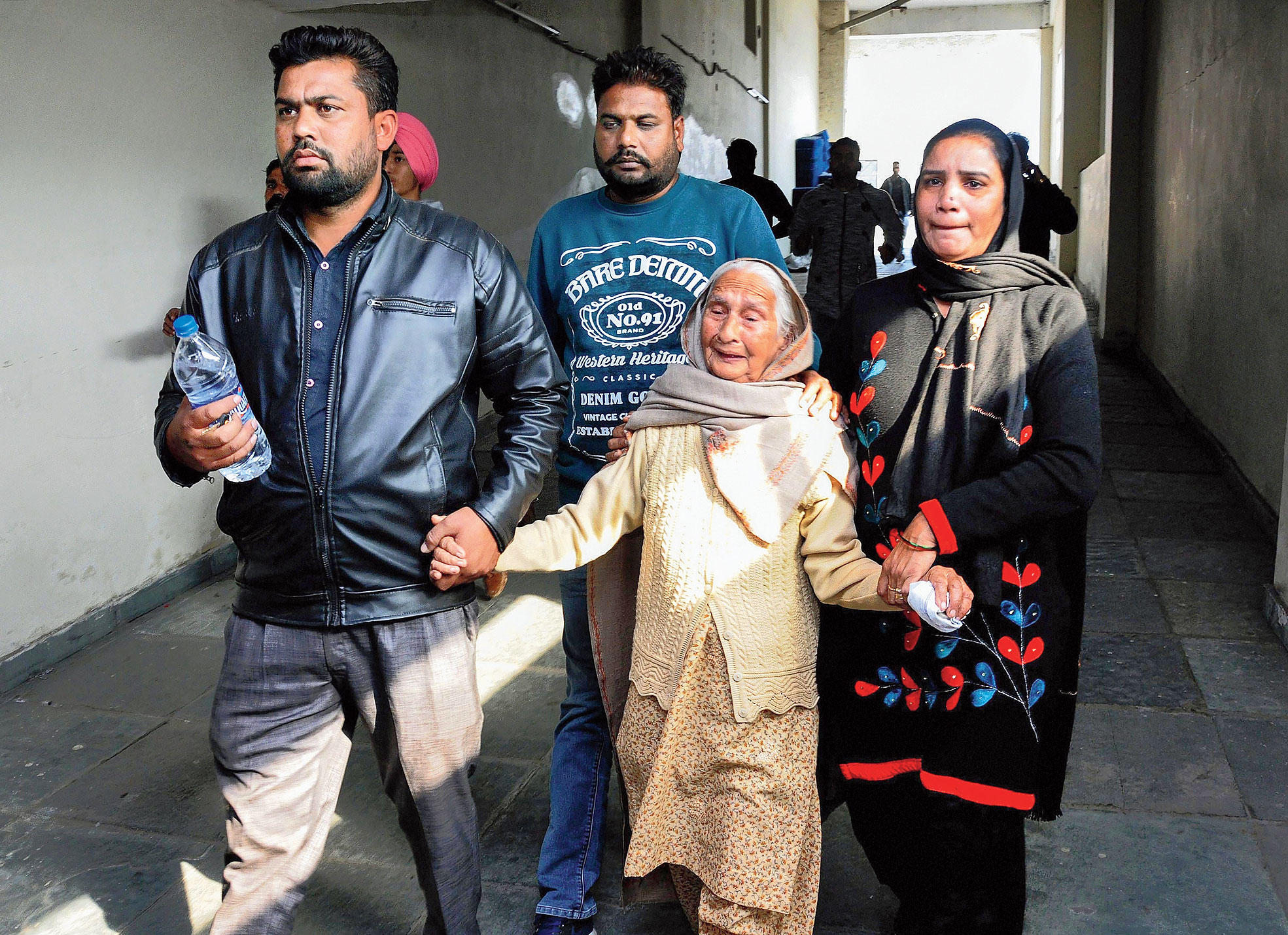 ---
|
Amritsar
|
Published 18.11.18, 09:04 PM
---
Two bike-borne armed men forced their way into a Punjab prayer hall brimming with devotees on Sunday and tossed a grenade before speeding away, leaving three persons dead in an attack police said they were treating as a "terrorist act".
State police chief Suresh Arora said around 20 people were injured, two of them critically, in the attack at Nirankari Bhavan in Adliwal village on the outskirts of Amritsar city.
"It (this incident) appears to… (have) a terror angle. Because it is against a group (of people) and it is not against any individual. There is no reason to throw a hand grenade on a group of people so we will take it as a terrorist act. Till proven otherwise, prima facie we will take it as that," the DGP told PTI.
The Sant Nirankari Mission is a spiritual organisation and the Bhavan lies close to the international airport.
The main preacher, Sukhdev Kumar, was among the three persons killed in the attack.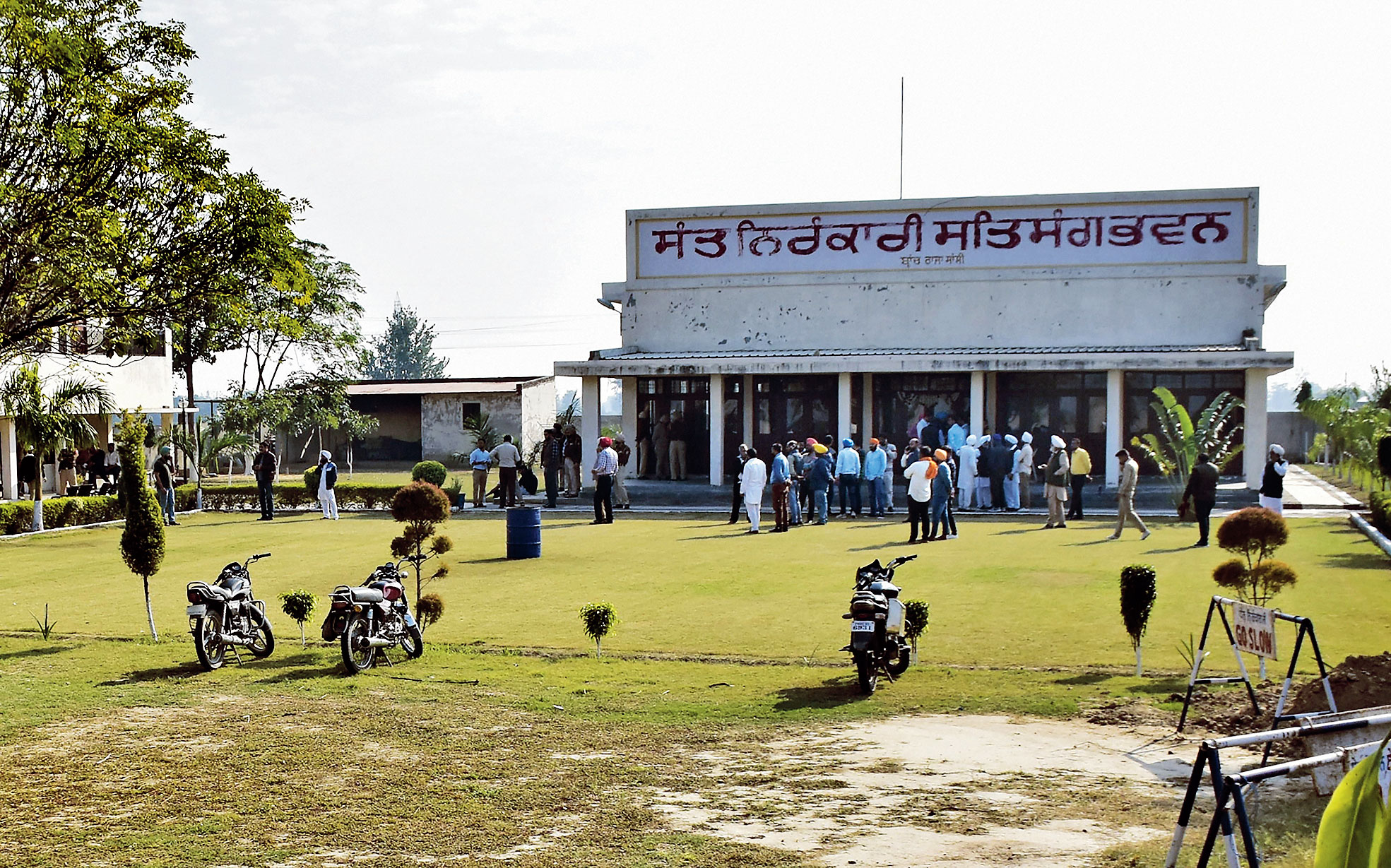 Chief minister Amarinder Singh said "forces of terror" wouldn't be allowed to destroy peace in the state.
Preliminary investigations, the Congress leader added, had revealed that two men with covered faces, one of them with a flowing beard, forced their way into the hall waving a pistol. They then lobbed the grenade into the prayer room and fled on a motorcycle.
Inspector-general of police S.S. Parmar, who visited the spot, told reporters that around 200 devotees, including many women, were inside the hall. He said a preliminary probe had found that the premises had no CCTV cameras.
The attackers struck despite a high alert following a tip-off that "a group of six to seven JeM (Jaish-e-Mohammed) terrorists were in Punjab and were 'planning' to move to Delhi".
On Friday, Punjab police in Gurdaspur had even pasted posters of Zakir Musa, the chief of the Jammu and Kashmir-based Ansar Ghazwat-ul-Hind, a terror outfit reported to have links with the Jaish.
Security agencies too were on alert after four persons had snatched an SUV from its driver at gunpoint near Madhopur in Punjab's Pathankot district a few days back.
Army chief Bipin Rawat had recently warned that attempts were being made to "revive insurgency" in Punjab and had even cautioned that people needed to be careful, especially during the festival season.
Eyewitnesses recalled the panic and the shock as they scrambled through a thick blanket of smoke after Sunday's attack on the religious congregation.
"Each Sunday, I do 'sewa' at the Bhavan. I was on duty near the stage when I saw a person, who appeared young, with his face covered, throw something and run. The next thing I remember is that there was a blast, smoke all over and everyone running around for their lives," Simranjeet Kaur told reporters outside the premises.
A man said his daughter was at one of the entry gates frisking women devotees. "She told me that two people came there and pointed a pistol at her after which she panicked. The next thing she knows that people were rushing out in fear after a grenade was hurled inside."