Govt dodges queries on Prasar Bharati payments
Earlier media reports which have not been contested by the government or the broadcaster had said Prasar Bharati would pay over Rs 7.6 crore for the contract of a little over two years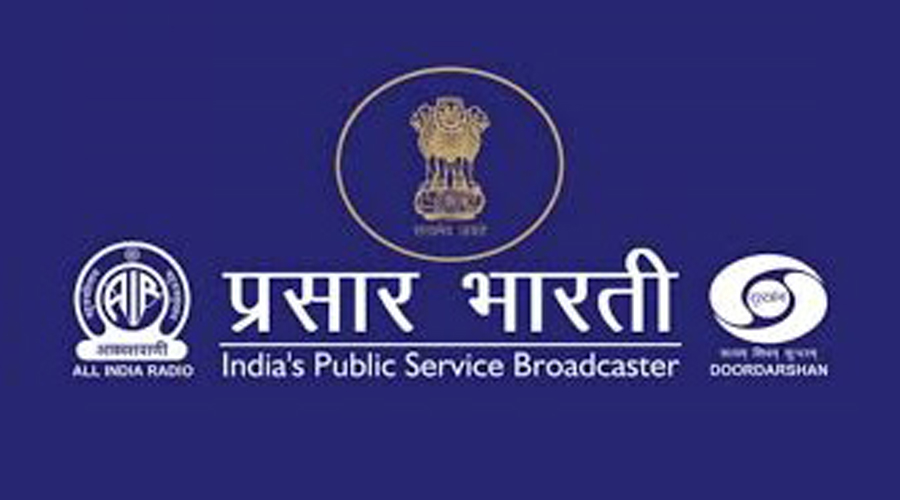 Responding to a starred question from CPM MP John Brittas in the Rajya Sabha, the ministry said Hindusthan Samachar was one of the news agencies providing news feed to Prasar Bharati, adding that it had been giving these services to All India Radio and Doordarshan even before the broadcasting company was set up in 1997 by an act of Parliament
Representational picture
---
New Delhi
|
Published 18.03.23, 03:09 AM
|
---
The Union information and broadcasting ministry on Thursday sidestepped Parliament questions specifically asking for details of the payment being made by public broadcaster Prasar Bharati to Hindusthan Samachar and ANI for their news feed.
Responding to a starred question from CPM MP John Brittas in the Rajya Sabha, the ministry said Hindusthan Samachar was one of the news agencies providing news feed to Prasar Bharati, adding that it had been giving these services to All India Radio and Doordarshan even before the broadcasting company was set up in 1997 by an act of Parliament.
To a specific question seeking details of the agreement, "including payment thereof, from the inception of the arrangement on yearly basis", the ministry replied: "Prasar Bharati initially signed the agreement with M/s Hindusthan Samachar on 30.01.2020 for two national and four regional languages. Six regional services were provided on complimentary basis for one year and the same was extended for further two years.
"The last agreement with M/s Hindusthan Samachar News Agency was signed on 14.02.2023 which is effective from 14.02.2023 to 31.03.2025 for news feed for being utilised in the news bulletins and other programmes for TV, radio, digital and other modes of dissemination."
While the complimentary service was mentioned, the ministry did not provide details of the payment being made to Hindusthan Samachar according to the agreement signed on February 14.
Earlier media reports which have not been contested by the government or the broadcaster had said Prasar Bharati would pay Rs 7,69,25,000 (Rs 7.6 crore) for the contract of a little over two years, ending March 31, 2025.
A similar effort by Trinamul Congress MP Jawhar Sircar to get details of payment being made by Prasar Bharati to ANI also got sidestepped as was a question on whether the "government is aware that Hindusthan Samachar is biased because of its close links with the RSS, BJP and VHP which is not ideal for a public broadcaster supported by public funds".
Hindusthan Samachar was founded by VHP founder S.S. Apte in 1948.