Farmers' protest is 'nationalism' test for BJP says Congress
Senior leaders warn of a heavy political cost if the ruling party chose to remain stuck to its "pro-capitalist" stance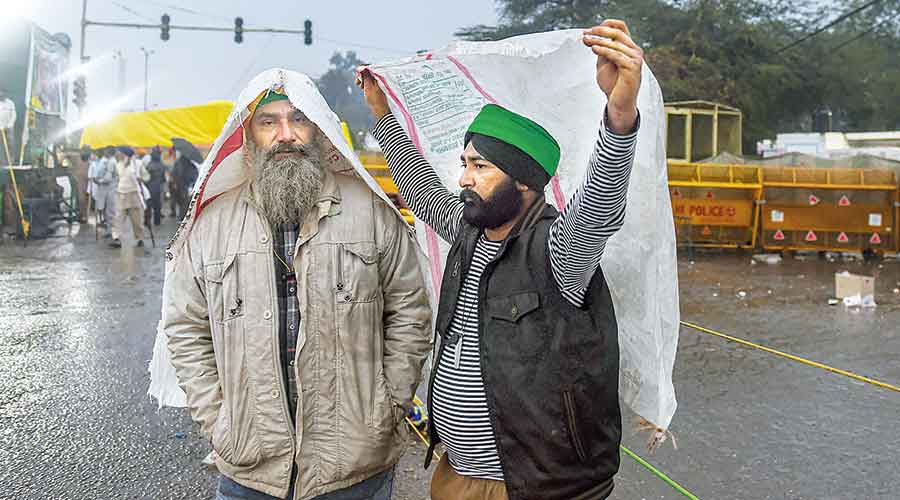 ---
---
The Congress on Monday said how the Narendra Modi government deals with the farmers' movement is the true test of nationalism, and several senior leaders warned the BJP of a heavy political cost if it chose to remain stuck to its "pro-capitalist" stance.
Rahul Gandhi has all along taken a strident position against crony capitalism, warning the nation of a new form of slavery under "Ambani-Adani" dominance, and on Monday Chhattisgarh chief minister Bhupesh Baghel took the unusual step of declaring the party's intent to fight this battle against political rulers as well as corporate houses.
Baghel tweeted: "This is not a movement; this is a war. This is a war of farmers who plough the fields… This is a war against the diktats that destroy people and this war will be fought, both against the political masters and the corporate houses."
Congress chief ministers have taken an aggressive stand against the farm laws. While Rajasthan chief minister Ashok Gehlot organised a massive protest in Jaipur on Sunday to show solidarity with the protesting farmers, his Punjab counterpart Amarinder Singh said mobile towers being damaged by the protesters can be erected again but the farmers who have lost their lives will not return.
Former finance minister P. Chidambaram tweeted: "My favourite poet Saint Tiruvalluvar wrote 2,000 years ago that 'If farmers fold their hands, even a person who has renounced life cannot survive'. How true it is today. No government can face the wrath of farmers who believe they are being deceived."
Asked why the Congress was not directly participating in the movement or organising its own protests, a senior party functionary said: "We have held demonstrations throughout the country in solidarity with the agitating farmers after Rahul Gandhi took out a two-day tractor rally in Punjab-Haryana. Though the farmers' unions themselves insist politicians should not join, we have spared no pains in demonstrating our solidarity and support to their cause"
Congress communications chief Randeep Surjewala tweeted before Monday's meeting between the government and farmer leaders: "Today is the true test of 'Nationalism'! Will Modi Govt act in 'national interest' or 'crony corporate interest'?"
The government refused to accept the demand to repeal the laws, resulting in the meeting ending inconclusively.
Surjewala later tweeted: "The Modi government's arrogance has surpassed the excesses of the British regime in terms of apathy towards the farmers' struggle. Such an undemocratic and irresponsible government has ruled India for the first time. Modiji, remember, your cruel, intolerant and dictatorial government will not be forgiven by history."
Surjewala also recalled how the Haryana government used brute force to stop the farmers from marching towards Delhi on Sunday night, alleging that the use of water cannons and tear gas reminded the nation of General Dyer. In April 1919, General Dyer had ordered troops to open fire on a large crowd that had gathered at Jallianwala Bagh in Amritsar in defiance of a ban on public meetings, massacring hundreds.
Rahul said on Monday that nothing more of the government's cruelty was left to be seen, tweeting under the hashtag — KisanNahiToDeshNahi (No country without farmers).