Enforcement Directorate cuffs on Kodiyeri son, heat on CPM
Bineesh was questioned over his links with Anoop Mohammed who was arrested in August in a drug case that eventually netted two top film actresses, among others, in Bangalore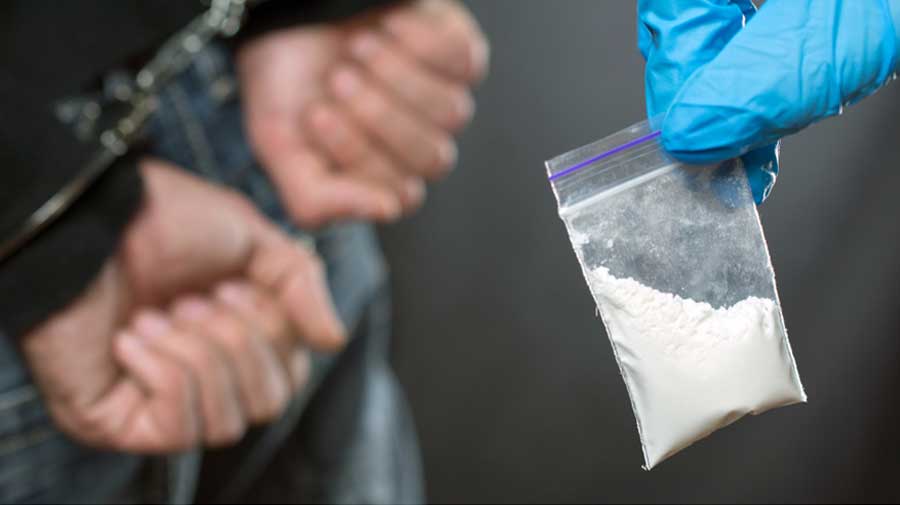 ---
---
The Enforcement Directorate on Thursday arrested Kerala CPM secretary's son Bineesh Kodiyeri in a case linked to financing a drug peddler who was arrested earlier in the city.
Bineesh, the younger son of Kodiyeri Balakrishnan, was quizzed by the ED on October 6, but failed to appear when summoned for a second round of questioning on October 21.
After he appeared at the ED zonal headquarters here on Thursday, the agency produced him before a magistrate who granted four days' custody to facilitate detailed interrogation.
The development has pushed the CPM-led Left Democratic Front into further trouble, just a day after the ED arrested M. Sivasankar, former secretary to chief minister
Pinarayi Vijayan, in connection with a gold smuggling case.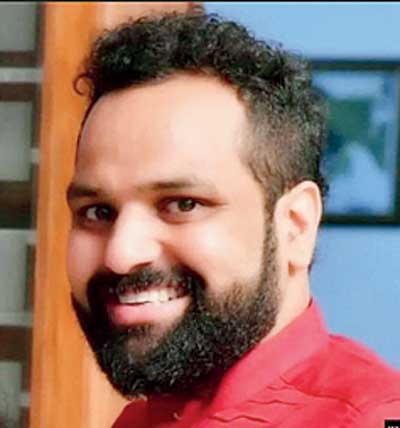 Bineesh was questioned over his links with Anoop Mohammed who was arrested in August in a drug case that eventually netted two top film actresses, among others, in Bangalore.
The Narcotics Control Bureau had unearthed a huge cache of party drugs that Mohammed and his accomplices — D. Anikha and Rijesh Ravindran — allegedly peddled to film stars. All three have since been arrested and sent to judicial custody.
The NCB eventually linked Bineesh to Anoop based on a money trail.
While Bineesh had admitted to having provided financial assistance of around Rs 6 lakh to Mohammed for starting a restaurant in Bangalore, he had claimed ignorance about his friend's involvement in drugs.
But that argument did not cut ice with the ED that unearthed details about 20 others, allegedly known to Bineesh, paying a total of Rs 30 lakh to Mohammed.
Sources said the ED's immediate objective was to examine the source of the money that Mohammed and his accomplices allegedly used to procure drugs that were sold to high-profile party networks in Bangalore.
Many of the 20 account holders have already been questioned in connection with the payments made to Mohammed. But it was not immediately known if they had made any incriminating statements against Bineesh.
Sources said the ED was likely to approach a court seeking custody of Mohammed to interrogate him along with Bineesh.
Following the August drug bust, the central crime branch of the city police had arrested actresses Ragini Dwivedi, Sanjjanaa Galrani and others in September.
The arrest of the CPM secretary's son provided more fuel to the United Democratic Front and the BJP to attack the Left Democratic Front government that was already under fire after Sivasankar's arrest.
Leader of the Opposition in Kerala, Ramesh Chennithala, said the Bineesh's arrest would force "Malayalis to hang their head in shame".
"The culprits will be brought before justice irrespective of what the chief minister will do to protect them," he added.
However, LDF convener A. Vijayaraghavan said the party had nothing to do with Bineesh.
"Bineesh is not a CPM leader. Kodiyeri (Balakrishnan) is our party secretary and we will be responsible only if he commits a mistake," Vijayaraghavan told reporters.
"He (Balakrishnan) has already distanced himself from this and made it very clear that law should take its course," he added.
Soon after Bineesh's name emerged in the case Balakrishnan had said: "Let action be taken if Bineesh is involved in any illegal activity. Let him be punished. No one is going to provide any protection."