DU to drop Mahasweta Devi's short story 'Draupadi' from BA syllabus
The academic council also decided to remove the autobiographical works of two Dalit writers calling the decision 'arbitrary' and 'routine'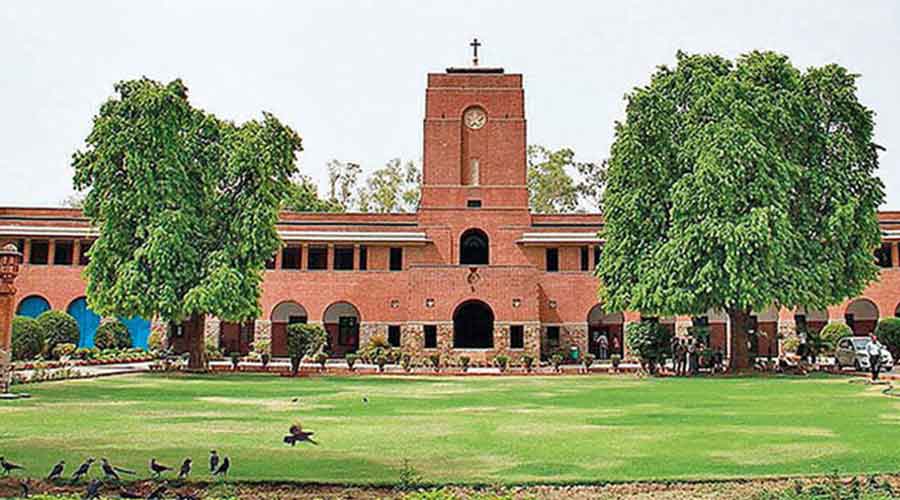 ---
New Delhi
|
Published 26.08.21, 02:39 AM
|
---
The academic council of Delhi University has decided to drop Maheswata Devi's short story Draupadi and the autobiographical works of two Dalit writers from the BA English Honours syllabus.
A section of teachers has called the decision "arbitrary". The oversight  committee head, M.K. Pandit, said parts of the syllabus were continuing for years and the changes were routine
The academic council on Tuesday took up the recommendations of the oversight committee on syllabus change. Fifteen elected members of the council, which has 130 members, gave a dissent note against the move to drop Draupadi, which deals with the struggle of a tribal woman against oppression.
The autobiographical works of Dalit Tamil writer Bama and Dalit Telugu writer Sukartharini were replaced by the works of Ramabai, a writer from a dominant caste.
The decision of the academic council will have to be passed by the executive council. The authorities propose to implement the new syllabus from the current academic session.
Biswajit Mohanty, a faculty member of Deshbandhu College and an elected academic member, said the decision to drop the works showed an anti-tribal, anti-Dalit and patriarchal mindset.
Rudrashish Chakraborty, a faculty member of English from Kirori Mal College under DU, said the oversight committee was guilty of not only undermining the laid-down academic processes of the university, they had also abdicated their responsibility towards the students by delaying the notification of the syllabus in every semester.
"It is unbecoming of a university having stature like DU to notify the syllabus five weeks after the commencement of the semester. The fact that students/teachers don't know which texts to study/teach speaks volumes about the academic apathy and the irresponsibility of the Oversight Committee towards the teaching-learning process. Coupled with this is the overreach of the arbitrary addition/deletion of texts without the consent of the Committee of Courses -- the only statutory body to frame the syllabus," Chakraborty said.
Pandit said that the committee had gone by academic merit and taken the decision.