Deputy bypasses boss in CBI rift
Rakesh Asthana has been reporting directly to PMO, bypassing his boss, director Alok Verma, government sources said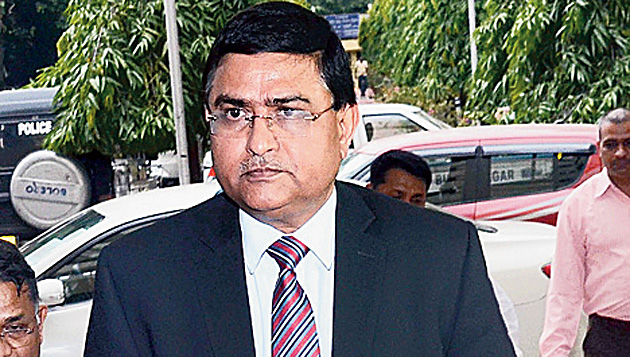 ---
New Delhi
|
Published 24.09.18, 10:23 PM
|
---
CBI special director Rakesh Asthana has been reporting directly to the Prime Minister's Office bypassing his boss, director Alok Verma, government sources said on Monday, in the latest fallout of an escalating turf war between the agency's two top officers.
"Asthana, the No. 2, is now sending updates on corruption cases he is handling directly to the PMO. He and his boss are not on talking terms," a senior government official said.
Asthana, a Gujarat-cadre IPS officer believed to be close to Prime Minister Narendra Modi and BJP chief Amit Shah, is supervising several high-profile cases, including graft charges against Lalu Prasad and his family, former Union minister P. Chidambaram and his son Karti, the Saradha and Narada scams and the AgustaWestland chopper deal.
The hostility between the two top officers of the country's premier probe agency is not new but it appeared to have peaked on Friday when the CBI officially said it was investigating Asthana in six cases of alleged graft. The agency said he was maligning the director's image and intimidating officials by sending "frivolous" complaints to the Central Vigilance Commission against Verma.
Sources said Asthana had complained to the PMO that Verma was maligning his reputation and interfering in cases under his supervision. "The CBI appears to be in a mess. The PMO is playing the role of an arbitrator to resolve the rift," a CBI official said. The CBI is under the administrative control of the department of personnel and training that reports to the PMO.
Senior CBI officials on Monday met vigilance commissioner K.V. Chowdary and submitted documents related to the alleged graft cases involving Asthana. The CVC had asked for relevant files and the agency's reply after the PMO forwarded Asthana's written complaint to the country's chief anti-corruption watchdog.
"We submitted the relevant documents to the CVC," an agency official said but did not elaborate.