Delhi police books Chirag's cousin for allegedly raping a woman
The FIR also named the Lok Janshakti Party leader and Jamui MP for allegedly conspiring to save the accused from lawful action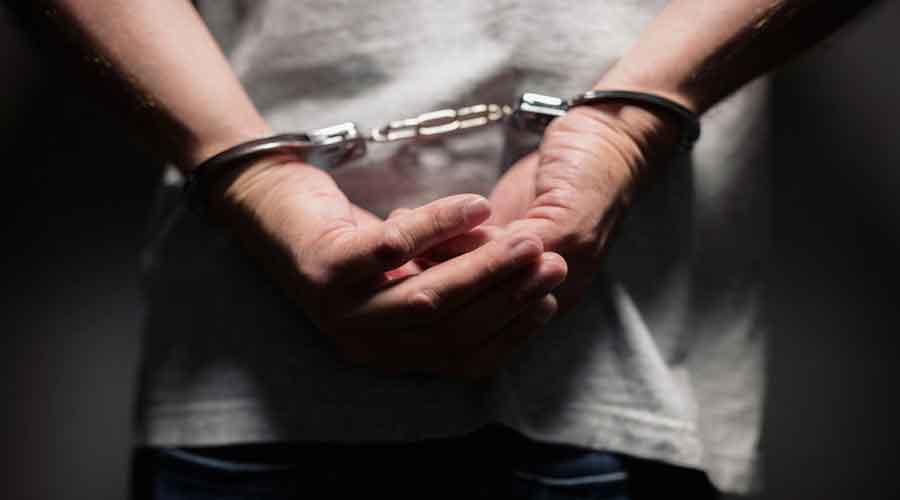 ---
Published 15.09.21, 01:25 AM
|
---
The Delhi police have registered an FIR against Lok Janshakti Party MP from Samastipur, Prince Raj, for allegedly raping a woman.
The FIR also named LJP leader and Jamui MP Chirag Paswan for allegedly conspiring to save his cousin Prince from lawful action.
The case was registered on September 9 at Connaught Place police station after a Delhi court expressed displeasure over the delay and directed the police to lodge an FIR. The victim, who claims to be an LJP worker, had submitted a complaint to the police around four months ago.
The charges slapped in the FIR are under Indian Penal Code (IPC) Sections 376 (sexual assault), 376(2)(k) (persistent sexual assault), 506 (criminal intimidation), 201 (removing evidence, screening of offender from legal action) and 120B (criminal conspiracy).
According to the complainant, she had joined the LJP in 2019 and Prince first met her in January 2020. Later both met at Western Court at Janpath in New Delhi where Prince allegedly sexually assaulted her after drugging her, and also made a video of the incident.
The FIR states that Prince started visiting her regularly and threatened her when she tried to stop him. She then apprised Chirag of the issue, who assured to look into the matter and persuaded her not to approach the police.
She left the LJP in February 2020 when no action was taken. Later in the same month, Prince filed an FIR against her, allegedly detained her forcefully in collusion with the police and tampered with the evidence against him.
The victim approached the Parliament Street police station in May 2021 and submitted a formal complaint. When no action was initiated against Prince, she moved court in July.
Efforts by this newspaper to contact Prince proved unsuccessful as his mobile phones were switched off. One of his aides at his Delhi residence said that he was visiting Ladakh on an official tour.
However, in June, Prince had issued a media release over the matter. "I categorically deny any such claim or assertion that has been made against me. All such claims are blatantly false, fabricated, and are part of a larger criminal conspiracy to pressurise me professionally and personally by threatening my reputation," he had said in the release.
Prince got elected from Samastipur in a bypoll in 2019 riding a sympathy wave after the death his father and then MP Ram Chandra Paswan (younger brother of former Union minister Ram Vilas Paswan).
The 31-year-old is a postgraduate in international business, and apart from different parts of the country, has also studied at the University of Hertfordshire in the UK.
Prince had sided with uncle and Union minister Pashupati Kumar Paras, who split the LJP around two months ago, walking away with five of the six Lok Sabha members of the party, and leaving Chirag to fend for himself. Chirag had mentioned the allegations against Prince at a news conference soon after the split.
LJP's Bihar unit chief Raju Tiwari said: "The allegations against Chirag trying to brush the case under the carpet are baseless."