CPM, Congress to share stage in Kerala
Perhaps the first time in Kerala that the Congress and CPM are poised to come together on one platform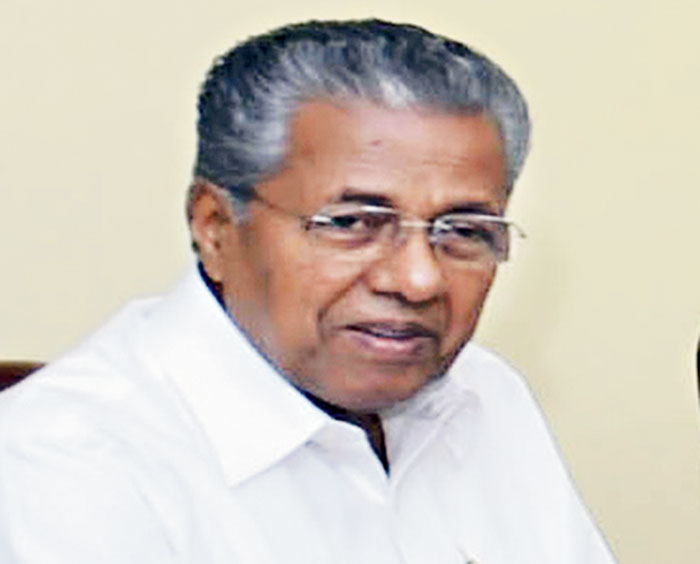 ---
---
The CPM and the Congress, sworn enemies in Kerala, will on Monday jointly protest against the amended citizenship law, a move that appears significant because of the state Marxists' longstanding opposition to any truck between the two parties in Bengal.
Leaders from all the constituents of the Left Democratic Front and the United Democratic Front are expected to participate in the show of solidarity, planned in front of the Palayam Martyr's Column in Thiruvananthapuram. Cultural and literary personalities are expected to be there too.
This is perhaps the first time in Kerala that the Congress and the CPM are poised to come together on one platform.
Chief minister Pinarayi Vijayan has with Bengal's Mamata Banerjee and Punjab's Amarinder Singh declared that his government will not enforce the new citizenship law.
Although Vijayan will lead Monday's agitation, the initiative for the joint protest came from the leader of the Opposition, Ramesh Chennithala.
Ironically, the Congress veteran proposed it at a UDF meeting held to release a white paper on the "terrible mismanagement of the state's economy" by Vijayan's government.
At the meeting, leaders of the Indian Union Muslim League mentioned the call by some radical Muslim organisations for a state-wide shutdown on Tuesday, and asked the Congress to take the lead in thwarting their move.
Chennithala then thought of calling up Vijayan and seeking the Left's cooperation in raising a united voice against the central government's objective of imposing the new act on the country. Vijayan was only too glad and readily agreed, sources said.
However, there have been murmurs of dissent within both camps because of the two parties' longstanding acrimony.
The state Congress leadership has all along been likening Vijayan to Prime Minister Narendra Modi, accusing both of autocratic functioning, and referring to the chief minister as a "dhoti-clad Modi".
Besides, the Congress was planning a large-scale agitation against what it considers the Left government's extravagant spending at a time the state faces a financial crunch. The release of the white paper was a precursor to that.
The state CPM, on its part, has been waging a running battle with the party's central leadership over the headquarters' decision to go along with the Congress in Bengal. Vijayan and his lieutenants argue that any tie-up with the Congress in Bengal can only harm the CPM in Kerala.
The acrimony had reached such a point that CPM general secretary Sitaram Yechury is said to have reminded his Kerala comrades that the party is named "CPI (Marxist)", not "CPM (Kerala)".
Kerala's public, however, appears happy at the two parties' decision for a joint protest.
The general mood in Kerala is that the nation faces a long-drawn struggle to safeguard its constitutional values against the onslaught of the Hindutva forces, and that this battle needs the Congress and the CPM to close ranks.