Covid-19 lockdown: Colour-coded drive in Delhi
So far, 43 Red Zones have been declared in the capital. The list of Orange Zones is yet to be announced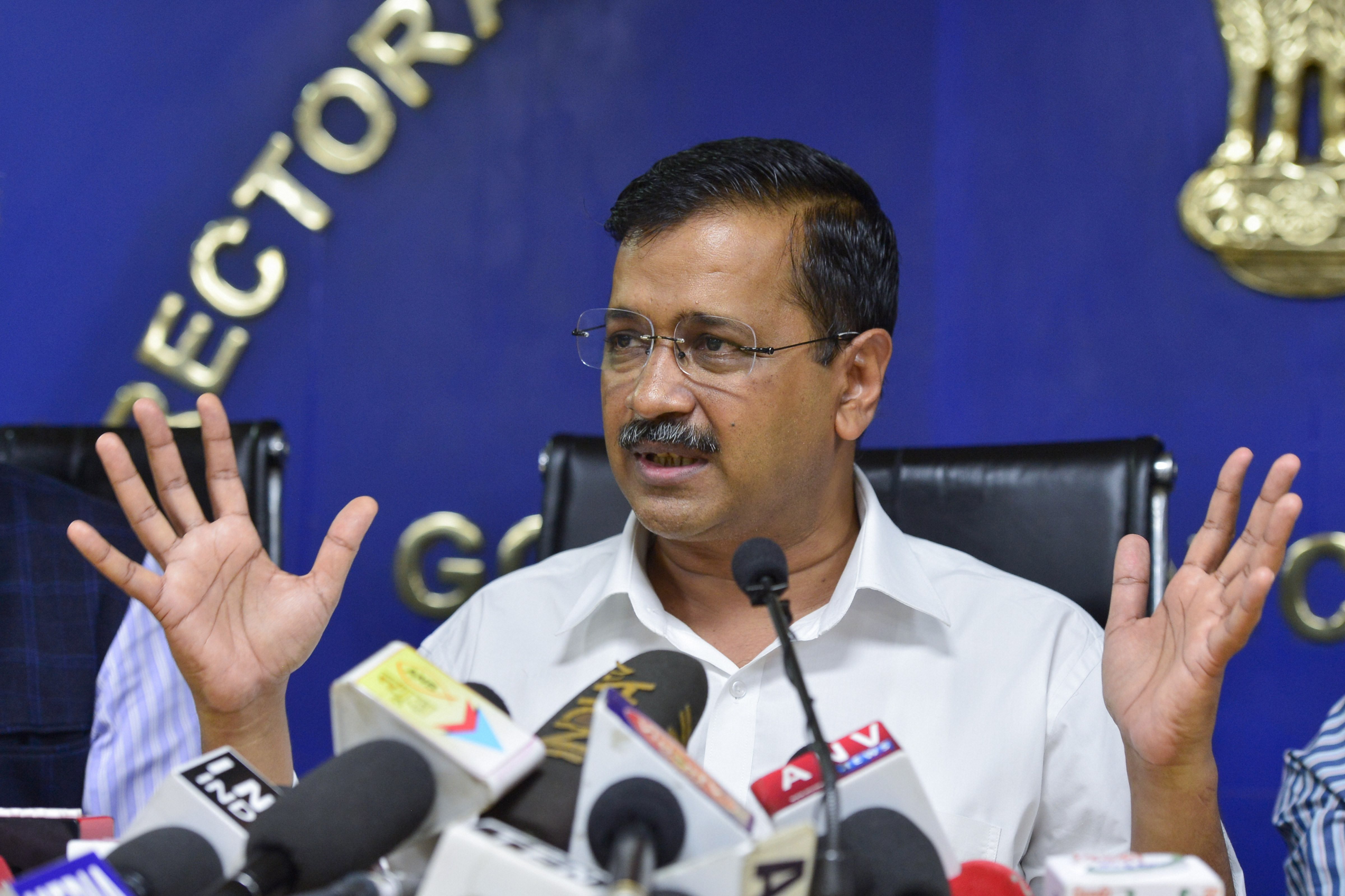 ---
---
Delhi chief minister Arvind Kejriwal has announced a graded-response scheme on containing and disinfecting parts of the capital affected by the corona pandemic.
The graded system has two colour codes: Red Zone refers to an area where at least one person has tested positive for the coronavirus while Orange Zones cover high-risk areas in the vicinity or places that could have been frequented by the patients.
So far, 43 Red Zones have been declared in the capital. The list of Orange Zones is yet to be announced.
Operation SHIELD — an acronym for sealing, home quarantine, isolation and tracing, essential supplies, local sanitation and door-to-door health checks — is being carried out in all containment areas categorised as Red Zones.
Kejriwal said: "We have seen a considerable rise in the number of Covid-19 cases in Delhi in the last few days. We are taking all measures possible to control the crisis. I am sure that our strategy to control the crisis will be successful. We implemented this strategy in Dilshad Garden, where a woman who returned from abroad and six to seven people who came in contact with her also got infected by Corona."
The chief minister added: "We sealed the whole area and implemented Operation SHIELD. We ensured a regular supply of essential items to the people as well as proper sanitisation of the area. Because of these measures, no new Covid-19 positive cases have been discovered in that area."
On Sunday, the number of cases in Delhi stood at 1,154 and deaths at 24. Delhi had a population of 1.68 crore, according to the 2011 census.
Kejriwal added: "I understand that this is causing difficulties to the people, but I want to assure the people that we will do whatever we can to ease out their difficulties. We have to take these measures to ensure all our people are safe and secure and protected from the virus. In the US, there have been 2,000 deaths daily. We do not want such a terrifying situation in Delhi.
"First, we are going to increase containment areas in Delhi in many places in the next two days. Second, we are starting a large-scale sanitation drive on the roads in the Red Zones… Besides this, the areas which experts say are high-risk zones, we will declare them Orange Zones."
In both these zones, machines will be used for spraying sodium hypochlorite solution. A company called PI Industries has pledged 10 Japanese machines to the Delhi government that can disinfect 20,000sqm an hour. In addition, 50 smaller sprayers of the Delhi Jal Board will also be used.