Coronavirus updates: Cases jump from 2 lakh to 3 lakh in 10 days as it records worst daily spike
India took 64 days to cross 1 lakh mark, fortnight to reach grim milestone of 2 lakh cases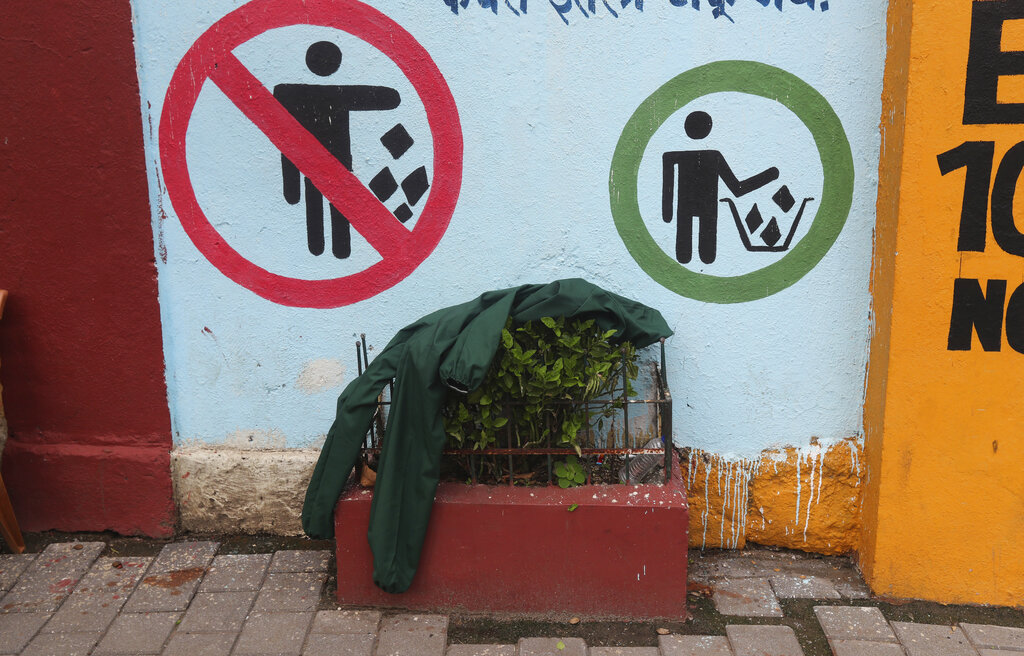 ---
---
Ten days after recording two lakh Covid-19 cases, India surpassed the three lakh-mark on Saturday with the worst daily spike of 11,458 infections, while the death toll too climbed to 8,884 with 386 new fatalities, the Union Health Ministry said.
India took 64 days to cross the 1 lakh-mark from 100 cases, then in another fortnight it reached the grim milestone of two lakh cases. It has now become the fourth worst-hit nation by the pandemic with a caseload of 3,08,993, according to coronavirus statistics website Worldometer.
However, the Health Ministry said on Friday the doubling time of coronavirus cases has improved to 17.4 days from 15.4 days. And its data updated at 8 am on Saturday showed active cases at 1,45,779 and those who have recovered at 1,54,329; one patient has migrated.
'Thus, around 49.9 per cent patients have recovered so far,' a ministry official said.
The total number of confirmed cases include foreigners.
Of the 386 new deaths, Delhi accounted for the highest 129 fatalities followed by Maharashtra 127. The virus is moving rapidly in Delhi, which for the first time reported over 2,000 cases on Friday, and Maharashtra, where the number of cases has crossed one lakh.
Gujarat reported 30 deaths, Uttar Pradesh 20, Tamil Nadu 18, West Bengal, Telangana and Madhya Pradesh 9 each, Karnataka and Rajasthan 7 each, Haryana and Uttarakhand 6 each, Punjab 4, Assam 2, Kerala, Jammu and Kashmir and Odisha 1 each.
Of the total 8,884 deaths, Maharashtra tops the tally with 3,717 fatalities followed by Gujarat with 1,415, Delhi with 1,214, West Bengal with 451, Madhya Pradesh with 440, Tamil Nadu with 367, Uttar Pradesh with 365, Rajasthan with 272 and Telangana with 174 deaths.
The death toll reached 80 in Andhra Pradesh, 79 in Karnataka, 70 in Haryana and 63 in Punjab. Jammu and Kashmir has reported 53 COVID-19 fatalities, Bihar 36 and Uttarakhand 21, Kerala 19, Odisha 10 and Jharkhand and Assam 8 each.
Chhattisgarh and Himachal Pradesh have registered 6 deaths each, Chandigarh 5, Puducherry 2, while Meghalaya, Tripura and Ladakh 1 each, according to the health ministry.
More than 70 per cent deaths have happened due to comorbidities, the ministry said.
Maharashtra has reported the maximum number of cases at 1,01,141 followed by Tamil Nadu (40,698), Delhi (36,824), Gujarat (22,527), Uttar Pradesh (12,616), Rajasthan (12,068) and Madhya Pradesh (10,443).
The number of Covid-19 cases has gone up to 10,244 in West Bengal, 6,516 in Karnataka, 6,334 in Haryana and 6,103 in Bihar. It has risen to 5,680 in Andhra Pradesh, 4,730 in Jammu and Kashmir, 4,484 in Telangana and 3,498 in Odisha and Assam each.
Punjab has reported 2,986 cases while Kerala has 2,322 cases.
A total of 1,724 people have been infected by the virus in Uttarakhand, 1,617 in Jharkhand, 1,424 in Chhattisgarh, 961 in Tripura, 486 in Himachal Pradesh, 463 in Goa, 385 from Manipur and 334 in Chandigarh.
Ladakh has registered 239 Covid-19 cases, Puducherry 157, Nagaland 156, Mizoram 104, Arunachal Pradesh 67, Sikkim 63, Meghalaya 44 while Andaman and Nicobar Islands has registered 38 cases.
Dadar and Nagar Haveli and Daman and Diu together have reported 30 cases.
The ministry said 7,984 cases are being reassigned to states and 'our figures are being reconciled with the ICMR'. State-wise distribution is subject to further verification and reconciliation, it added.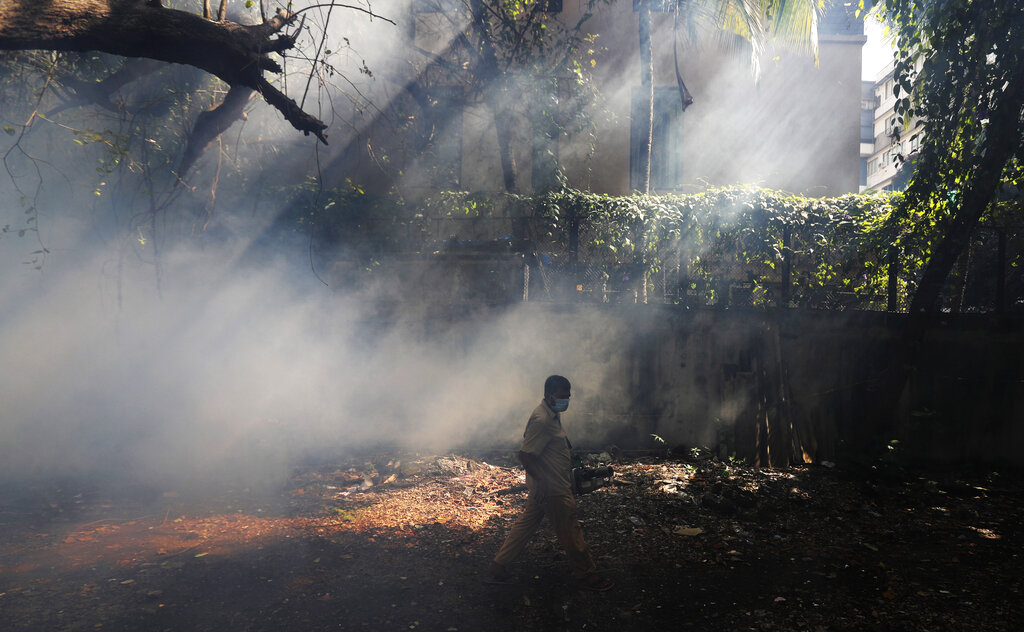 1,233 personnel of Mumbai Police recovered: Govt
A total of 1,233 personnel of Mumbai Police have recovered from Covid-19 and 334 of them have resumed work, Maharashtra Home Minister Anil Deshmukh said on Saturday.
Deshmukh said he was proud of police personnel who risked their lives to perform their duties.
A total of 1233 policemen from the #MumbaiPolice Force have successfully defeated #Covid19. 334 of them have returned to duty. Congratulations to these #coronawarriors. I am proud of the @MumbaiPolice who risk their lives to perform their duties diligently.

— ANIL DESHMUKH (@AnilDeshmukhNCP) June 13, 2020
As of June 12, 35 policemen, including 21 from Mumbai and others from rest of Maharashtra, have lost their lives due to Covid-19.
A total of 197 police officials and 1,211 staffers have been infected by the novel coronavirus across the state, as per the state government.
39 test positive for in Tripura, tally 964
At least 39 more people tested positive for Covid-19 in Tripura, raising the tally in the state to 964, officials said on Saturday.
Of the fresh cases, 27 were from Sepahijala, seven from West Tripura, three from Gomti and one each from Unakoti and South Tripura districts, they said.
Chief minister Biplab Kumar Deb, in a tweet late on Friday, said, 'Out of 1,750 samples tested for Covid-19, 39 people found positive. All of them have travel history.'
Maha govt slashes charges for tests by private labs
Maharashtra health minister Rajesh Tope on Saturday said that the government has reduced the rates of the Covid-19 tests conducted by private laboratories from Rs 4,500 to Rs 2,200.
Talking to PTI, Tope said the lowering of rates for the tests would provide a relief to the people.
'Rs 2,200 will be charged for collecting the swabs through viral transport media (VTM) from hospitals, while it would cost Rs 2,800 for collection of swab from home. Earlier, the charges were Rs 4,500 and Rs 5,200 respectively,' he said.
The revised rates are the maximum these labs can charge. District collectors can negotiate with private labs to reduce the rates further, Tope said.
'If the private labs charge more than the prescribed upper limit, legal action would be taken against them,' he said, claiming that the new rates will be the lowest in the country.
Odisha reports highest single-day spike; tally 3,723
Odisha on Saturday reported its highest single-day spike in Covid-19 cases after 225 more people tested positive for the disease, taking the state's tally to 3,723, a Health Department official said.
Of the fresh cases, 196 were reported from various quarantine centres where people returning from other states were lodged, while 29 others were detected in contact-tracing exercises, he said.
The new cases were found in 16 districts.
The maximum of 92 fresh cases were detected in Cuttack district, followed by 20 in Ganjam and 19 in Khurda.
Puri district, which is preparing for the annual Rath Jatra of Lord Jagannath, also reported 15 cases.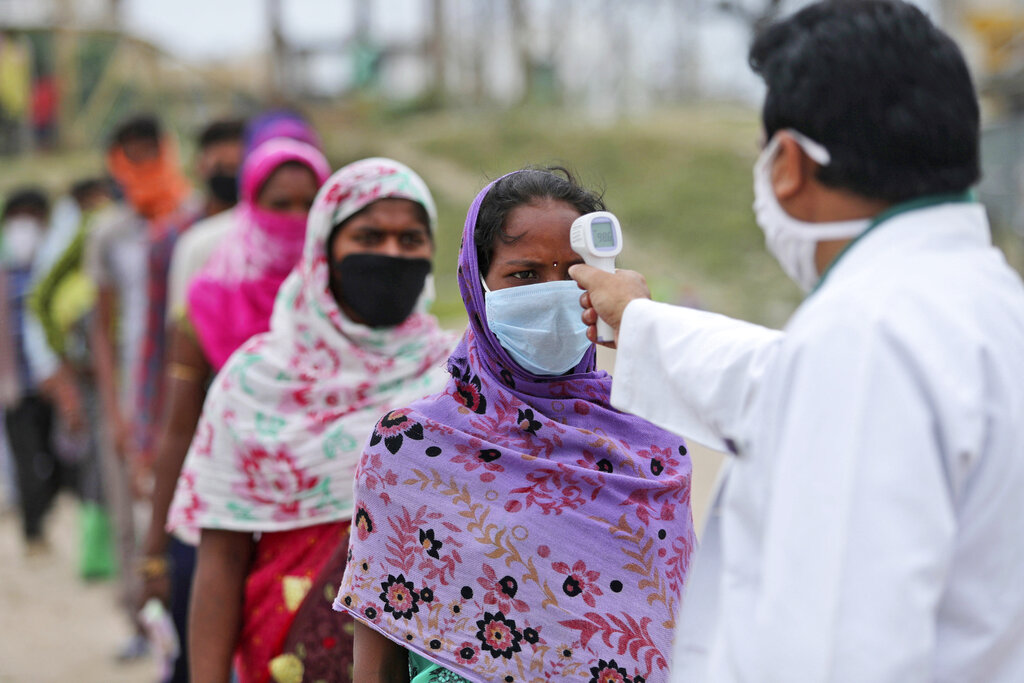 Deaths rise to 54 in J&K
A 74-year-old retired doctor, who was Covid-19 positive, died at a hospital here, officials said on Saturday taking the number of fatalities due to coronavirus in Jammu and Kashmir to 54.
A retired doctor from Parray Pora area of the city here passed away due to cardiac arrest at SKIMS hospital, Bemina at around 1 am last night, the officials said.
They said the man had tested positive for Covid-19.
He was admitted to the hospital on June 2 and was suffering from Chronic Obstructive Pulmonary Disease (COPD).
His condition turned critical on June 9 and he was shifted to the ICU of the hospital where he passed away, the officials said.