Covid-19 fear after funeral
Kashmir village on edge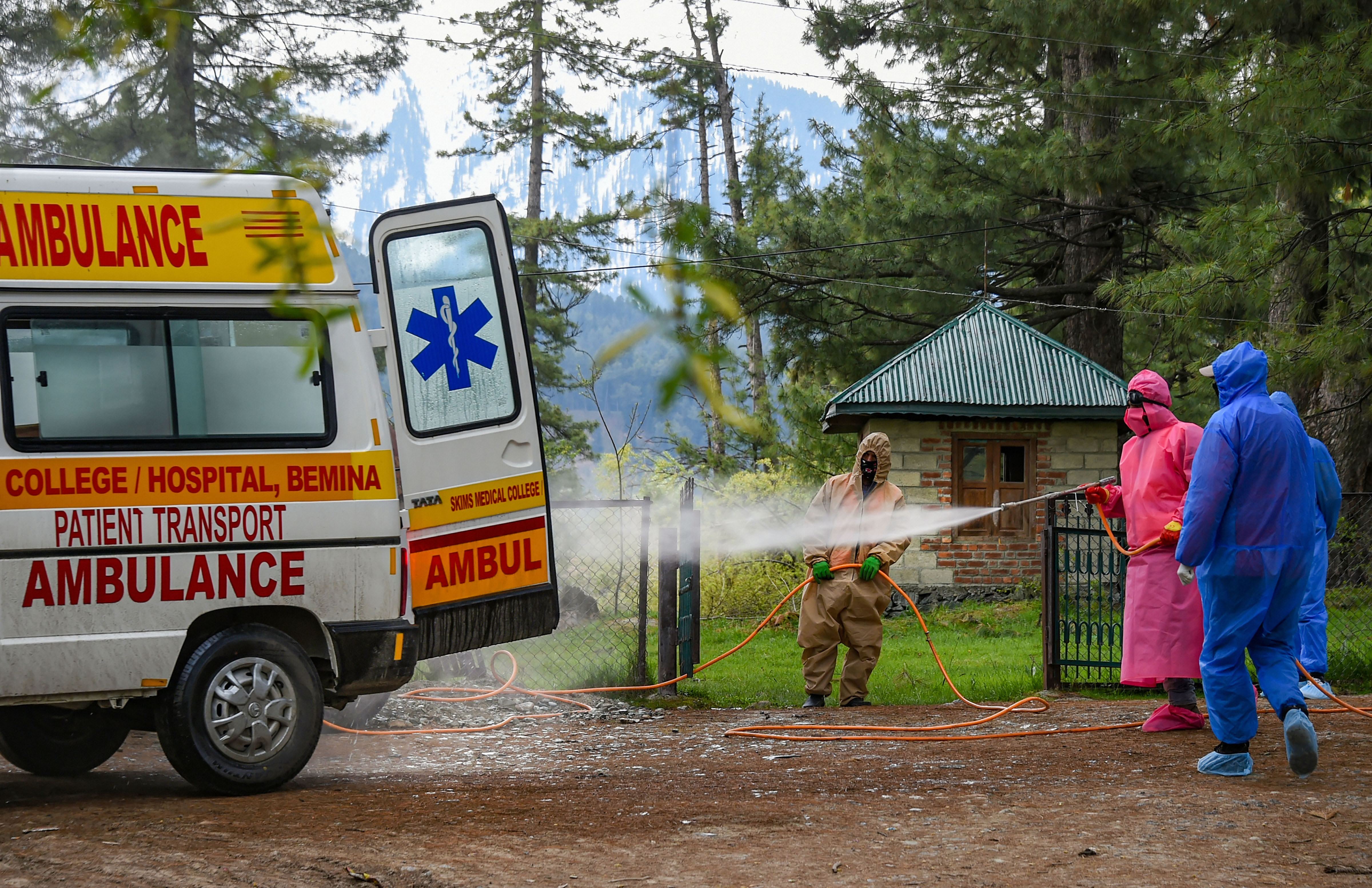 ---
|
Srinagar
|
Published 27.04.20, 09:41 PM
---
Residents of a South Kashmir village are on edge after dozens joined the funeral of a woman, only to be told a day later that the young mother who had delivered stillborn twins hours earlier at a hospital had tested Covid-19 positive after her death.
The results came in on Sunday — a day after the funeral at Kharpora village — amid allegations of medical and official negligence and fears that lives in this sprawling village may have been needlessly put at risk.
The woman's brother said around a hundred people were present at the funeral and his sister's body had been given a ritual bath, which means many women touched her.
The village, close to the famed Kokernag picnic spot, had already been declared a red (hotspot) zone after one resident tested positive early this month. The number of positive cases has since swelled to 11, including the woman who died on Saturday. The 32-year-old left behind two daughters, one 4 and the other 8.
Owais Mushtaq, sub-divisional magistrate, Kokernag, blamed the authorities of the Anantnag hospital for handing over the body when the test results had not yet come in.
"The hospital should have kept the body until the results had come. We have identified 37 (so far) who had participated in the funeral and they will be tested," Mushtaq said.
The entire village is under home quarantine and a "lot" more people who had come in touch with the previous positive cases might turn positive, he said. "Initially, we took 16 samples and 10 came positive. Subsequently, we took 24 samples followed by 34 more, who were not part of the funeral, and we expect many positive cases from among them. Those people who participated in the funeral will be tested after five days."
Mohammad Ashraf Wani, the woman's brother, said around a hundred people had joined the funeral. "She died so young and all of us are in shock. That is why people came to her funeral (despite the village being a red zone)," Wani told The Telegraph.
Amid the disbelief and fear, cries of negligence also emerged in the tragedy. The woman's husband, Javed Ahmad Padder, said hospital staff had been reluctant to treat her when they learnt she was from a red zone. "Because of their negligence I lost my two sons in their mother's womb and my wife died ," Padder, a schoolteacher, said.