China recruits Tibetans in army amid standoff with India
Two batches of youths, each comprising 100 of them, join force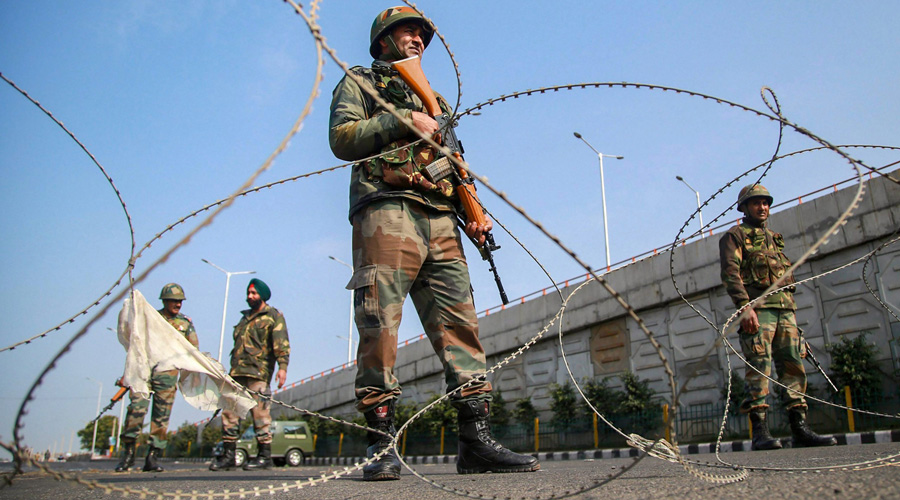 ---
New Delhi
|
Published 22.06.21, 10:17 PM
|
---
China's People's Liberation Army has reportedly raised a new batch of soldiers comprising Tibetan youths in the strategic Chumbi Valley in Tibet Autonomous Region (TAR) amid a months-long standoff with India.
According to a report by the Hindustan Times, which quoted sources familiar with the development who cited intelligence reports, this exercise is a part of enhanced efforts to recruit more Tibetans in the Chinese army.
Indian security agencies, over the past year, have been gathering information regarding the Chinese Army holding recruitment drives across TAR to rope in more people from the area.
However, these are the first reports about the raising of new Tibetan militias in the eastern segment of the LAC, sources quoted by Hindustan Times said.
At least two batches of youths, each batch comprising 100 of them, have been recruited to join the Chinese force. One batch has completed its training with the PLA and has been deployed at different locations across Chumbi Valley, including Yadong, Cheema, Rinchengang or Renqinggang, PB Thang and Phari, the anonymous sources said.
The second batch is being trained at an army facility in Phari, the sources said, citing intelligence reports and communications intercepts from different security agencies. The soldiers presently operate without uniforms or ranks, they added.
"The militias are being raised with the aim of being deployed mostly in local border areas to exploit their knowledge of the local terrain, language, demography and weather conditions," a source told Hindustan Times.
Tibetans who get into the PLA's Special Tibetan Army Unit are taken to Buddhist monks for their blessings after completing their training, security agencies have learnt.
"There are no records of such a practice of taking Tibetan recruits to Tibetan monks for their blessings. This is likely a new strategy by the PLA to get some religious mileage from the newly-recruited Tibetan troops," the source cited above told Hindustan Times.
China's official statistics from 2010 show that 2.1 million Han personnel operate in the Army, compared to 4,300 Tibetans. 
The border standoff between the Indian and Chinese militaries erupted on May 5 last following a violent clash in the Pangong lake areas and both sides gradually enhanced their deployment by rushing in tens of thousands of soldiers as well as heavy weaponry.