Long service in Indian Air Force
Captain Deepak Vasant Sathe had joined Air India after retiring in 2003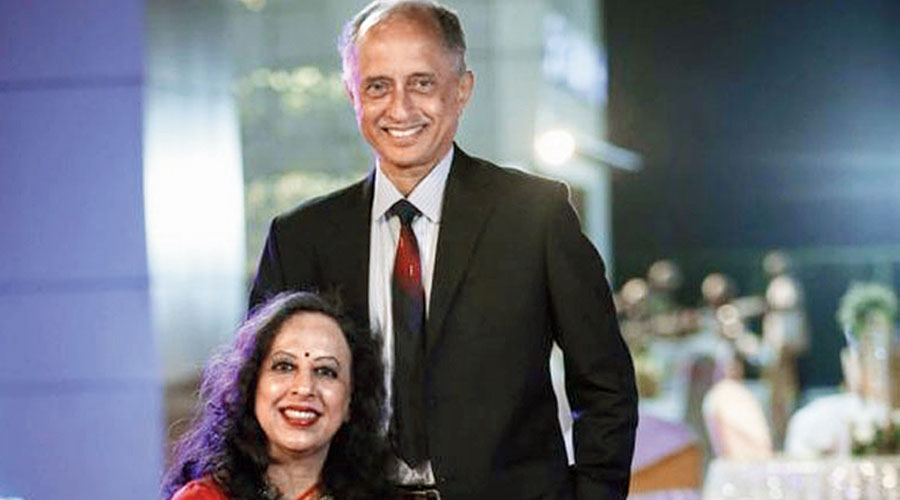 ---
|
Calcutta
|
Published 08.08.20, 03:27 AM
---
Captain Deepak Vasant Sathe, who died in the crash in Kerala on Friday, had joined Air India after leaving the Indian Air Force in 2003, his former colleagues said.
Sathe then shifted to Air India Express where he became a captain, they added.
Captain Sathe was commissioned into the IAF in 1981 and retired in 2003, said Air India officials.
"Captain Sathe was from the 58th course of the National Defence Academy, Pune," PTI quoted Air Marshal Bhushan Gokhale (retired) as saying in Pune. "Sathe passed out from the Air Force Academy with a Sword of Honour in June 1981."
"After retiring from the IAF and joining a commercial airline, he was keen to become a commanding pilot. He would ask a lot of questions during training sessions," said a former pilot of Air India.
"He had joined Air India in 2003-04 and was operating the Airbus A310," said an official. The A310 is a wide-bodied aircraft. Later he shifted to Air India Express, a subsidiary of Air India, where he was operating the Boeing 737, a narrow-bodied plane, the officials said.
The Dubai-Kozhikode flight Captain Sathe was commanding on Friday was a Boeing 737.
Civil aviation ministry sources said Captain Sathe had made a first attempt to land amid heavy rain, which he had to abort. He made a second attempt, during which the plane crashed.
"The instrument landing system guides a pilot till a certain height and then it is up to the pilot to see the runway touch point and decide on landing. The pilot has to assess whether he or she can complete the aircraft landing process after the touchdown," said an air traffic control official. "When it rains heavily, as was the case in Kozhikode, the aircraft needs more runway length to finish the landing process because of the slippery surface."