Jyotiraditya, Lekhi, Pashupati Paras in new team?
Ahead of Cabinet reshuffle, ministerial probables meet Narendra Modi
Narayan Rane, Jyotiraditya Scindia, Ajay Bhatt, Bhupender Yadav, Shobha Karandlaje, Pritam Munde and Meenakshi Lekhi reach PM's residence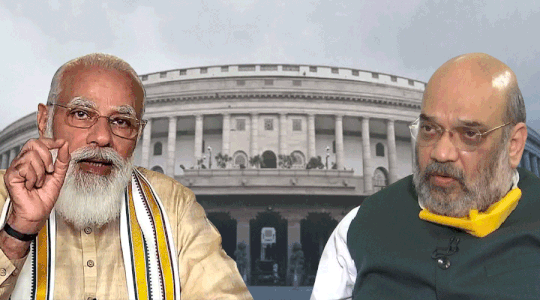 The expansion exercise is scheduled to be held at 6 pm at Rashtrapati Bhawan.
Graphic: The Telegraph Online
---
Published 07.07.21, 12:44 PM
|
---
Ahead of the Union Cabinet expansion on Wednesday evening, ministerial probables met Prime Minister Narendra Modi at his residence.
Those meeting Modi included BJP's Narayan Rane, Sarbananda Sonowal, Jyotiraditya Scindia, Ajay Bhatt, Bhupender Yadav, Shobha Karandlaje, Sunita Duggal, Meenakshi Lekhi, Bharati Pawar, Shantanu Thakur and Kapil Patil, JD(U)'s R C P Singh, LJP's Pashupati Paras and Apna Dal's Anupriya Patel.
Some ministers of state, including G Kishan Reddy, Parshottam Rupala and Anurag Thakur, were also there, and they may be elevated, sources said.
BJP president J P Nadda is also there.
The expansion exercise is scheduled to be held at 6 pm at Rashtrapati Bhawan.
Amid the buzz that Modi may also drop some ministers, Union minister Santosh Gangwar has quit.
This will be the first reshuffle in his Council of Ministers by Modi since he assumed charge for a second term in May 2019.
The prime minister is expected to bring in young faces and give representation to various social groups and regions in the reshuffle.
The exercise comes against the backdrop of a massive review, which has stretched for weeks, undertaken by the BJP top brass of the works of Union ministers and the organisation against the backdrop of the Covid-19 pandemic.
A BJP leader said the reshuffle is expected to be a "big shake-up" with Modi addressing political challenges, including the assembly polls in five states early next year, and governance issues.
The prime minister is also scheduled to chair a Cabinet meeting, hours before the expected reshuffle.
His review of the works of his ministers, early next year assembly elections in Uttar Pradesh, Uttarakhand, Goa, Manipur and Punjab and the COVID-19 pandemic that has been a factor in the internal evaluation of the party's governance and organisational works are likely to weigh heavy in the expected reshuffle.
Representation of BJP MPs from Bengal and the Northeast may go up.
Another BJP ally All India Jharkhand Students Union may also get a berth, sources said as the BJP looks to boost its partners' representation in the ministry after its old allies like Shiv Sena and Shiromani Akali Dal severed their ties with it.
Ramadas Athavale, a junior minister, is the only BJP ally in the government as of now.
The current strength of the Council of Ministers is 53, including Modi, and its maximum number can be 81.
Against the massive review exercise within the central government and the party machinery, the prime minister may go for new faces with an eye on grooming younger leaders while also factoring in caste and regional balances.
There is also a buzz about Modi inducting some professionals and those with domain expertise besides bringing in more women.
The reshuffles undertaken by Modi so far, all in his first term, have also seen some ministers being dropped or removed from key portfolios on account of their performance.
The prime minister has also sprung surprises in the past by inducting those with apolitical background, like S Jaishankar and Hardeep Singh Puri, as ministers.