Bully tag on Chinmayanand SIT
The SIT was appointed on the orders of the Supreme Court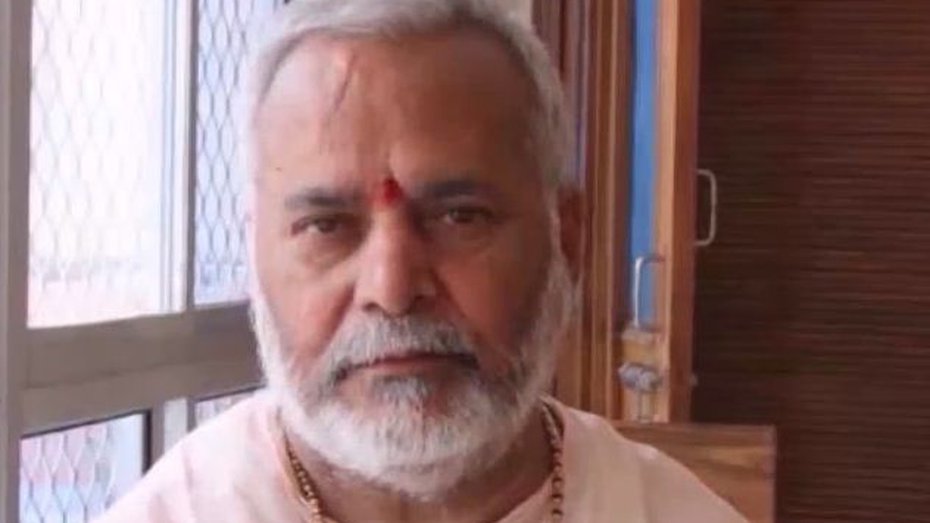 ---
|
Lucknow
|
Published 07.11.19, 09:24 PM
---
The mother of the woman who has accused former BJP minister Swami Chinmayanand of raping her has said the family is thinking of shifting home because the special investigation team is terrorising and pressuring them to withdraw the case.
Her allegations have prompted several women's organisations, including the CPI-backed All India Democratic Women's Association (AIDWA), to threaten a state-wide protest if the investigators and Uttar Pradesh government "continue protecting" the accused and "harassing" the family.
The SIT, appointed on the orders of the Supreme Court and working under the supervision of Allahabad High Court, has arrested Chinmayanand but spared him rape charges, while also arresting the rape complainant on extortion charges.
On Wednesday, the mother of the rape complainant had told reporters in hometown Shahjahanpur that the SIT had summoned her and her husband at its camp office in the town on November 1.
"They kept us waiting for about three hours. A woman officer slapped me several times and banged my head against the table, trying to force me to either withdraw the case or accept that I was involved in extorting Chinmayanand," she said.
On Thursday, she said the family was considering moving out of Shahjahanpur to avoid harassment by the SIT.
"Strangers call and meet us and threaten to implicate us in false cases if we don't withdraw the case against Chinmayanand. The SIT laughs off our complaints," she told reporters.
SIT chief Naveen Arora denied the allegations. "We ask questions but never harass anybody physically," he said.
"There is no consistency in whatever the family of the woman are saying. They start arguing with each other during interrogation."
The woman, a 23-year-old student at a law college Chinmayanand operates from his Shahjahanpur ashram, has alleged the monk filmed her bathing in her hostel and blackmailed her into submitting to rape for over a year. She says he threatened to kill her when she decided to resist.
But the SIT has charged Chinmayanand, whom it arrested on September 20, only with molestation, criminal intimidation and sexual exploitation. It arrested the woman on September 26 and charged her with blackmailing the monk with sex videos and seeking a payment of Rs 5 crore. Three of her male college mates too have been arrested on the same charge. All five are in Shajahanpur jail.
Madhu Garg, state president of the AIDWA, said: "We will be forced to start a state-wide movement and extend legal support to the victim if the government continues supporting the politician."
Members of other women's organisations, such as the Association for Advocacy and Legal Initiative, Bharatiya Mahila Federation and Humsafar, were with Garg while she was talking to reporters in Lucknow.