Remdisivir, HCQ don't help at all: WHO
Blow to two drugs used in India to fight Covid
Remdesivir and hydroxychloroquine have 'little or no effect' on the 28-day mortality or the course of illness in hospitalised patients: WHO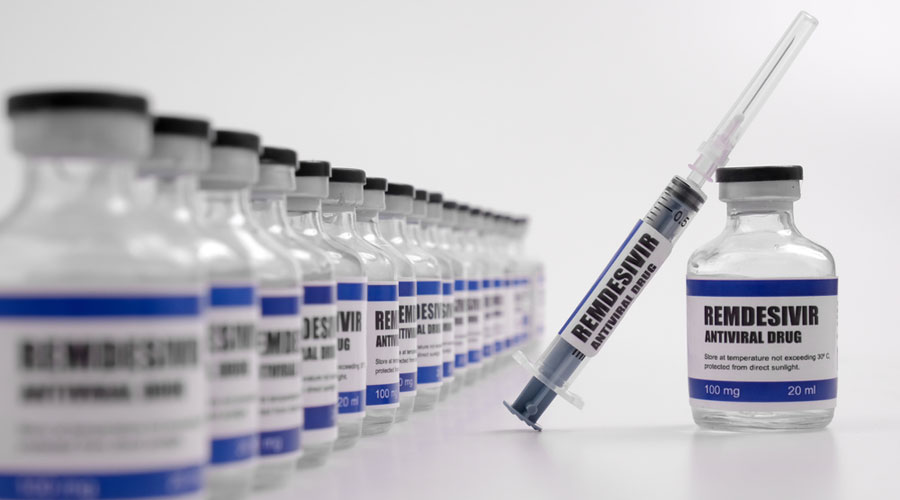 ---
---
The antiviral drug remdesivir widely prescribed for coronavirus disease neither prevents deaths nor reduces duration of hospital stay in patients, a clinical trial monitored by the World Health Organisation in 30 countries, including India, has found.
Drug regimens containing remdesivir, hydroxychloroquine, lopinavir/ritonavir, and interferon have "little or no effect" on the 28-day mortality or the course of illness in hospitalised Covid-19 patients, the WHO said on Friday, announcing the interim results of the global trial.
Health experts said the findings could come as a jolt to doctors across India who have been prescribing both remdesivir and hydroxychloroquine to Covid-19 patients under guidelines approved by the Union health ministry and the Indian Council of Medical Research (ICMR).
Shri Prakash Kalantri, professor of medicine at the Mahatma Gandhi Institute of Medical Sciences, Wardha, who was not associated with the WHO trial, said: "The new results put a big question mark on what our policy makers have recommended."
Indian health authorities like their counterparts in other countries had approved remdesivir for emergency use on Covid-19 patients as an investigational therapy. Remdesivir is among medications that US President Donald Trump had received. The US-based Gilead Sciences had in May this year announced licencing pacts with four Indian drug-makers for local production and distribution of the drug that has been used across India.
The trial recorded 301 deaths among 2,743 patients who received remdesivir and 303 deaths among 2,708 control patients who had received best standard care. The trial researchers have posted their findings, which are yet to be peer-reviewed, on an online preprint archive.
"The results are unambiguous — there is no impact on mortality," K. Srinath Reddy, president of the New Delhi-based Public Health Foundation of India and member of an international group of researchers who monitored the trial, told The Telegraph.
Gilead appeared to challenge the findings.
"The emerging data appear inconsistent with more robust evidence from multiple randomised controlled studies published in peer-reviewed journals validating the drug's benefit," Gilead said in a statement. "We are concerned the data from this global trial have not undergone the rigorous review to allow for constructive scientific discussion."
But health experts say the strength of the WHO trial lies in its size — 11,000 patients across 405 hospitals in 30 countries, with over 5,000 patients in the remdesivir arm — and its worldwide applicability.
In comparison, the experts said, a key US study that had influenced the regulatory decision to approve emergency authorisation use had involved 1,062 patients.
Kalantri said it was time policy makers in India "learn from research and apply it at the point of care".
"Remdesivir is an expensive medicine — it costs nearly Rs 30,000 for a five-day course. Should our governments and the public squander their limited financial resources on a drug that has been shown not to work by this trial?"
He said the trial should also hammer the last nail on hydroxychloroquine's use for Covid-19. "Simple. Hydroxychloroquine did not work. It is time our policymakers and doctors and the national task force take off hydroxychloroquine for treating hospitalised Covid patients," Kalantri told this newspaper.
The findings, one senior critical care medicine specialist said, imply that inexpensive steroids such as dexamethasone and methylprednisolone, also approved for Covid-19 are the "only things proven to reduce mortality".
Reddy said the large and diverse nature of the participants in the trial help mimic real world conditions. "The results increase our confidence that they are valid across large populations," he said. "Our results show no impact on mortality — if people believe remdesivir shortens stay in hospital, it is possible it will continue to be used."
A senior ICMR official declined to say what implications the findings would have on India's current treatment policy that prescribes both remdesivir and hydroxychloroquine.
Health authorities in many countries have withdrawn approvals for the use of hydroxychloroquine. The WHO had announced the inefficacy of hydroxychloroquine and lopinavir/ritonavir against Covid-19 earlier this year.