BJP MLA beaten and stripped by farmers in Punjab
The Samyukta Kisan Morcha, which is leading the protest, condemned the violence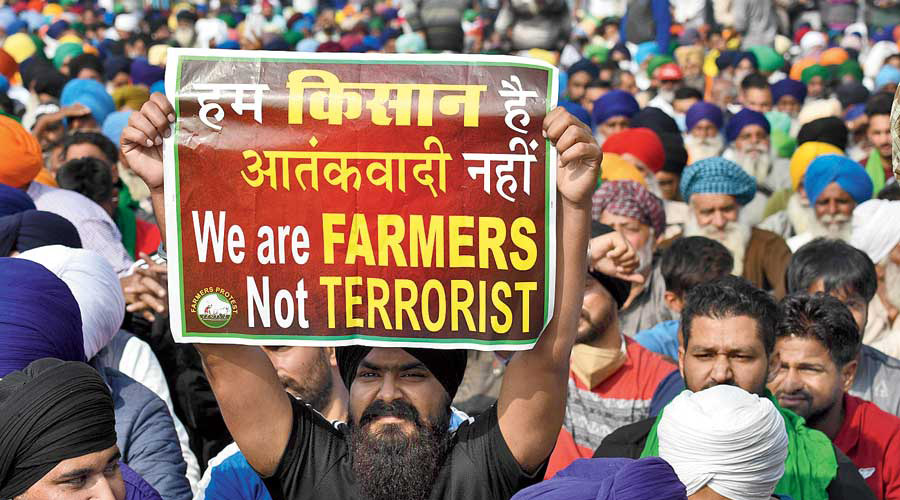 ---
---
A BJP MLA and some other party workers in Punjab were attacked by agitating farmers who stripped the legislator's clothes and threw ink at him in Malout town on Saturday.
The Samyukta Kisan Morcha, which is leading the farmers' protest, condemned the violence.
The Abohar MLA, Arun Narang, was accosted near the party office where he was going to hold a news conference. A large number of farmers gathered there beat him up and tore his clothes before the police could pull him away.
"This agitation of farmers, under adverse circumstances, turned violent and the MLA was physically assaulted…. We strongly condemn this act,'' the Morcha said.
BJP leaders have faced repeated protests in Punjab and Haryana and villages in western Uttar Pradesh, where they are seen as anti-farmer.
"The central leadership of the BJP is rooted in its ego and instead of solving the problems of the farmers, they are busy in the elections, but local leaders are facing the bitter results of this behaviour of the central government," the Morcha said.