Bhubaneswar BJP MP bats for Tata's cancer hospital in Odisha
Aparajita Sarangi urges Naveen Patnaik to extend all support for establishment of health centre and provide 50 acres of land for upcoming project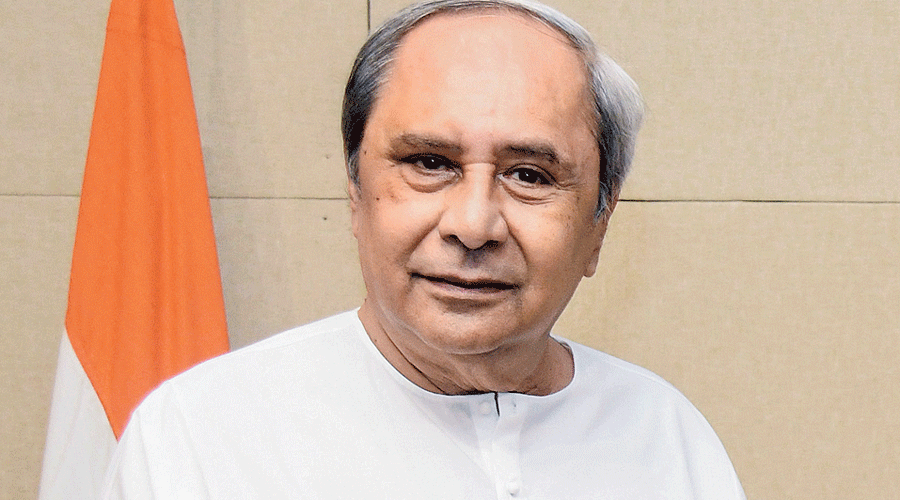 Naveen Patnaik.
File photo
---
Bhubaneswar
|
Published 30.08.22, 04:17 AM
|
---
Bhubaneswar BJP MP Aparajita Sarangi has sought the Odisha government's support for Tata's upcoming cancer hospital on the campus of the National Institute of Science Education and Research (NISER) at Jatni, on the outskirts of the capital city.
Sarangi, who remains critical of the ruling Biju Janata Dal (BJD) government on several issues, urged chief minister Naveen Patnaik to extend all support for the establishment of the Tata Memorial Hospital for Cancer and provide 50 acres of land for the upcoming project.
In a letter to Naveen, the bureaucrat turned politician said, "I visited NISER campus today and reviewed the  status of the project worth Rs 650 crore being implemented by the Department of Atomic Energy (DAE) and Tata Trust. Ministry of skill development and entrepreneurship (MSDE) Government of India has also agreed to contribute around 10-13 acres of land for the purpose."
In July 2022, the DAE and Tata Trust had announced their ambitious plan to set up a cancer hospital in Bhubaneswar. Out of the proposed investment of Rs 650 crore, the DAE will provide Rs 400 crore and rest Rs 250 crore will be given by the Tata Trust.
Stating that the Tata Memorial Hospital for Cancer in Bhubaneswar will be a good example of convergence, Sarangi said, "The ministries of Government of India, the relevant departments of state government and Tata Trust — all need to work together very closely supplementing each other's efforts."
Urging Naveen's intervention to get things expedited for the project, Sarangi said: "We request the state government to provide around 50 acres of adjoining land, a convenient public transport system from the Bhubaneswar railway station and airport to the proposed hospital."
She also demanded that dedicated power supply should be provided for the project from Arugul and Mendhasal Electricity Grid and water supply to the hospital site. She informed that officials were working hard to get the foundation stone laid for the project in the next three months.
"Officials confidently informed that once the work gets started, it can be completed within 18 months," Sarangi said while soliciting Naveen's support for the project.
In another letter to the Bhubaneswar mayor, Sarangi said she was ready to work hand in hand with it for a better Bhubaneswar. "I want to assure you that, I, as the Member of Parliament, Bhubaneswar, am with you and with your team," Sarangi said.
She has also sought an appointment with Bhubaneswar mayor Solachana Das on September 2 to discuss how to make Bhubaneswar a better city and to work for improvement of sanitation. "At this juncture, we should not indulge in blame game and supplement each other's effort," she said.