Anarchy because of citizen law: Maya
The former UP chief minister said she had been maintaining equal distance from the BJP and the Congress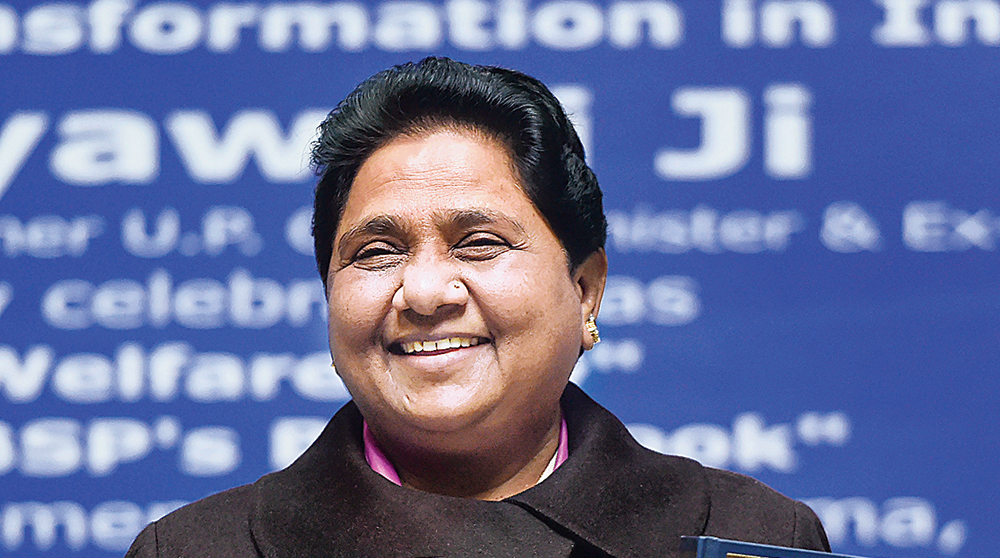 ---
|
Lucknow
|
Published 15.01.20, 09:36 PM
---
BSP chief Mayawati said on Wednesday that she had been "repeatedly" requested to join the BJP government at the Centre but she refused.
"Although repeated requests were made to me (by the BJP) to join the government, I decided to give support to the central government from outside," Mayawati told a media conference in Lucknow on Wednesday on her 64th birthday.
She said similar requests had been made to her when the Congress-led United Progressive Alliance was in power at the Centre but she had turned them down too.
The BSP had extended "unconditional support" to the UPA in 2004 and 2009 without any invitation. Mayawati had made the declaration herself both times.
The BJP had tried to enlist Mayawati's support for the first National Democratic Alliance before the 2014 Lok Sabha elections but she had refused to join. She has been supporting the Narendra Modi government from outside since 2014.
The former Uttar Pradesh chief minister said she had been maintaining equal distance from the BJP and the Congress as they were "two sides of the same coin".
The BSP chief said her stand on the amended citizenship act was clear, that it was "against the Muslims".
"There is complete anarchy in the country because the new act speaks about some communities but excludes Muslims. The policy of the BJP is divisive and unconstitutional," Mayawati said. "India is becoming infamous because of… the anarchist policies of the Centre. I demand that the Centre withdraw the CAA immediately," she added.