Adivasis, Dalits & Muslims life expectancy lower than upper caste Hindus, reveals study
The three population groups number above 450 million, or a population greater than that of the US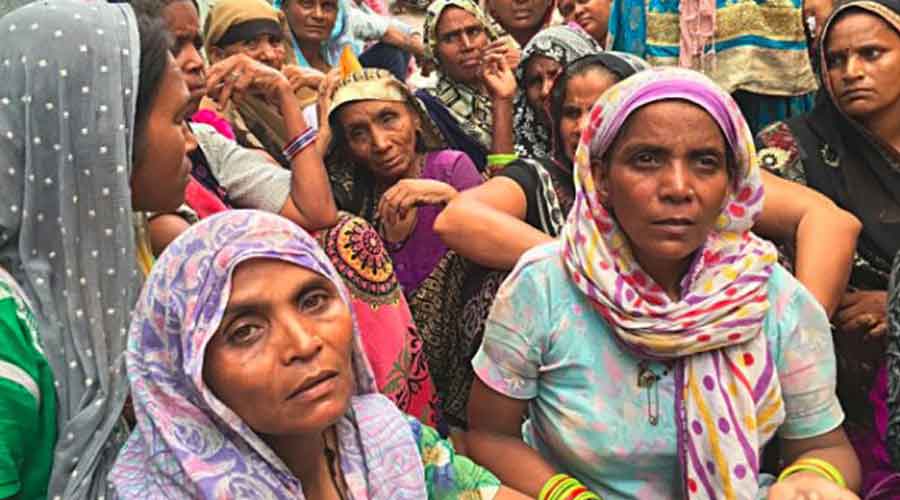 The gaps in India persisted even after the researchers accounted for differences in wealth, rural residence and environmental exposure.
Twitter
---
New Delhi
|
Published 03.03.22, 03:48 AM
|
---
Adivasis, Dalits and Muslims in India have lower life expectancy than higher caste Hindus, a study has found, underlining how social exclusion and discrimination might be contributing to health disparities.
Life expectancy is on an average about four years shorter in Adivasis, three years shorter in Dalits and around a year shorter in Muslims compared with higher caste Hindus, according to the study that three US researchers conducted on the basis of Indian government data.
The shorter life expectancy for Adivasis and Dalits is similar to the Black-White gap in the US and the Arab-Jew gap in Israel, economist-demographer Sangita Vyas at the University of Texas, Austin, and her co-workers said in their study.
Researchers have for decades known about the adverse health impacts of social disadvantages — populations disadvantaged through socio-economic status are likelier to experience adverse health outcomes, including premature deaths, compared with better-off groups.
But while socio-economic status accounts for about three quarters of the life expectancy gap between Black and White Americans, they account for only about half the observed gap between Adivasis and Dalits and higher caste Hindus.
The gaps in India persisted even after the researchers accounted for differences in wealth, rural residence and environmental exposure, indicating that other factors — linked to caste, identity and religion — too contributed to shorter life expectancy.
"The findings suggest that population health interventions that explicitly challenge social disadvantage are essential because addressing economic inequality may not be sufficient," the researchers said in the study, published in the US journal Proceedings of the National Academy of Sciences.
The three population groups — Adivasis, Dalits and Muslims — number above 450 million, or a population greater than that of the US.
For the life expectancy estimates, Vyas and co-authors Payal Hathi and Aashish Gupta used a 2010-11 health survey that had sampled four million households in nine states — Assam, Bihar, Chhattisgarh, Jharkhand, Madhya Pradesh, Odisha, Rajasthan, Uttar Pradesh and Uttarakhand. A related but independent study by researchers at the International Institute of Population Sciences, Mumbai, based on more recent data from 2015-16, too has revealed large differences in life expectancy across castes and religions.
"While low socio-economic status can explain part of the differences in longevity, they don't explain all," said Sanjay Mohanty, professor and head of the department of population and development who led the IIPS study.
"Differences in access to health services would be among factors influencing life expectancy," said Mohanty, whose research has shown that poorer, socially disadvantaged people with lower education levels are less likely to be aware of or treated for high blood pressure.
"Non-economic factors would be a subject of future research," he said.
Vyas and her colleagues have suggested that research aimed at understanding whether and how violence, exploitation and discrimination might also contribute to mortality would be useful.