Superbugs at bay
Antibiotics kill bacteria. They are not effective against viruses, and cannot prevent or cure vague body aches or feverish feelings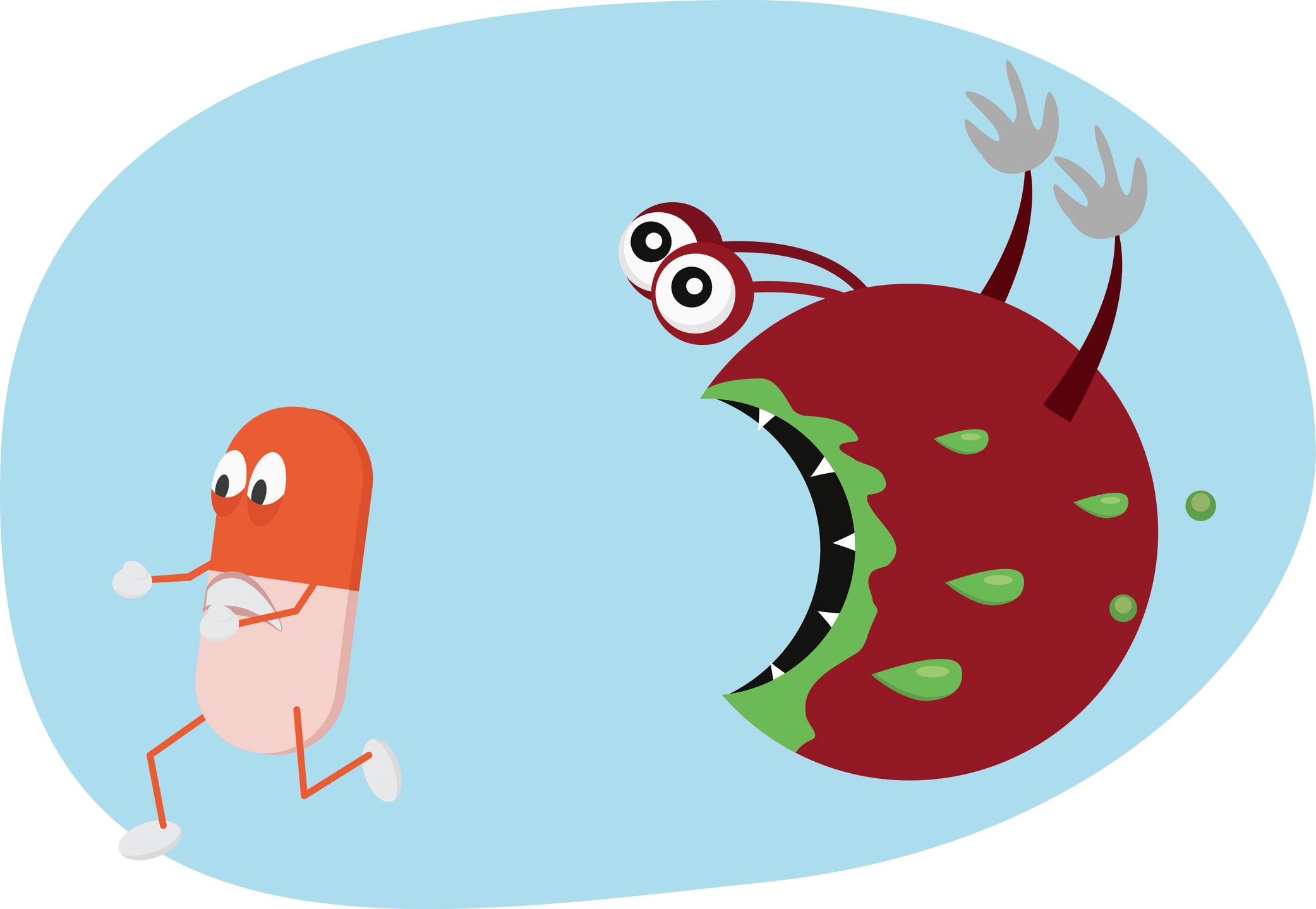 ---
Calcutta
|
Published 26.11.19, 09:36 PM
|
---
Before 1928, the year penicillin was accidentally discovered by Sir Alexander Fleming, there were no antibiotics. If you developed an infection, you had to be robust enough to survive and overcome it with your innate immunity. The discovery of penicillin was followed by that of a host of other antibiotics, some higher derivatives of penicillin, others like the quinolones from a different class of drugs.

Antibiotics kill bacteria. They are not effective against viruses, and cannot prevent or cure vague body aches or feverish feelings.
Most fevers are caused by viruses. They can also be due to an autoimmune disease and inflammatory responses on the part of the body. Even if a cough and drippy nose persist for weeks, they may be due to an allergic response and not necessarily a bacterial infection. Diarrhoeas may be due to viral infections, food allergies or food poisoning. Ear pain (especially in children) is usually viral.
Unfortunately, antibiotics are frequently used whether they are needed or not. Patients may demand antibiotics as prophylaxis against an imagined infection they might develop, especially if they are travelling. They are unaware that antibiotics have a specific spectrum of action against certain bacteria. They do not act universally against all bacteria. Some act against gram-negative bacteria, others against gram-positive ones.
Bacteria reproduce in the body so, once antibiotics are started, the dose has to be continued at the correct intervals for the specified time. Some need to be taken for three days, others five, seven, 10 or 14 days. Urinary tract infections require longer courses.
Some antibiotics kill bacteria while others prevent growth and reproduction. Intervals between doses — calculated in the lab, based on how long it takes for the medication to be eliminated from the body — have to be carefully maintained. The pills may have to be taken once a day, every 12 hours (not twice a day), eight hours (not three times a day) or every six hours. After this time, the level of antibiotic in the blood starts to drop and the bacteria can grow again, causing a relapse.
Antibiotics indiscriminately destroy bacteria, killing disease-causing ones as well as the good ones responsible for vitamin production, immunity and digestion. Therefore, side effects such as diarrhoea can occur. Antibiotics cannot kill fungi. They can grow all over the body once we lose the protective effect of good bacteria and the body's defenses become weak because of diseases such as diabetes or cancer. The commonest infection-cusing fungus belongs to the candida species. It is usually kept under control by good bacteria. Candidiasis can cause localised infections or spread all over the body internally.
The misuse and overuse of antibiotics has resulted in a spate of superbugs resistant to all known antibiotics and antifungal agents. Some superbugs are bacteria while others belong to the candida species.
To prevent fatal superbug infection:
Take antibiotics exactly as prescribed: follow duration, strength and frequency of dosing meticulously
Do not stop antibiotics just because you "feel better". Finish the course
Do not give your medication to family members or friends who may appear to have the same disease
Do not purchase antibiotics over the counter (OTC) from the friendly neighborhood chemist without a diagnosis or prescription.