Steps to build a gym at home
Here are some basic equipment and tools you need to get started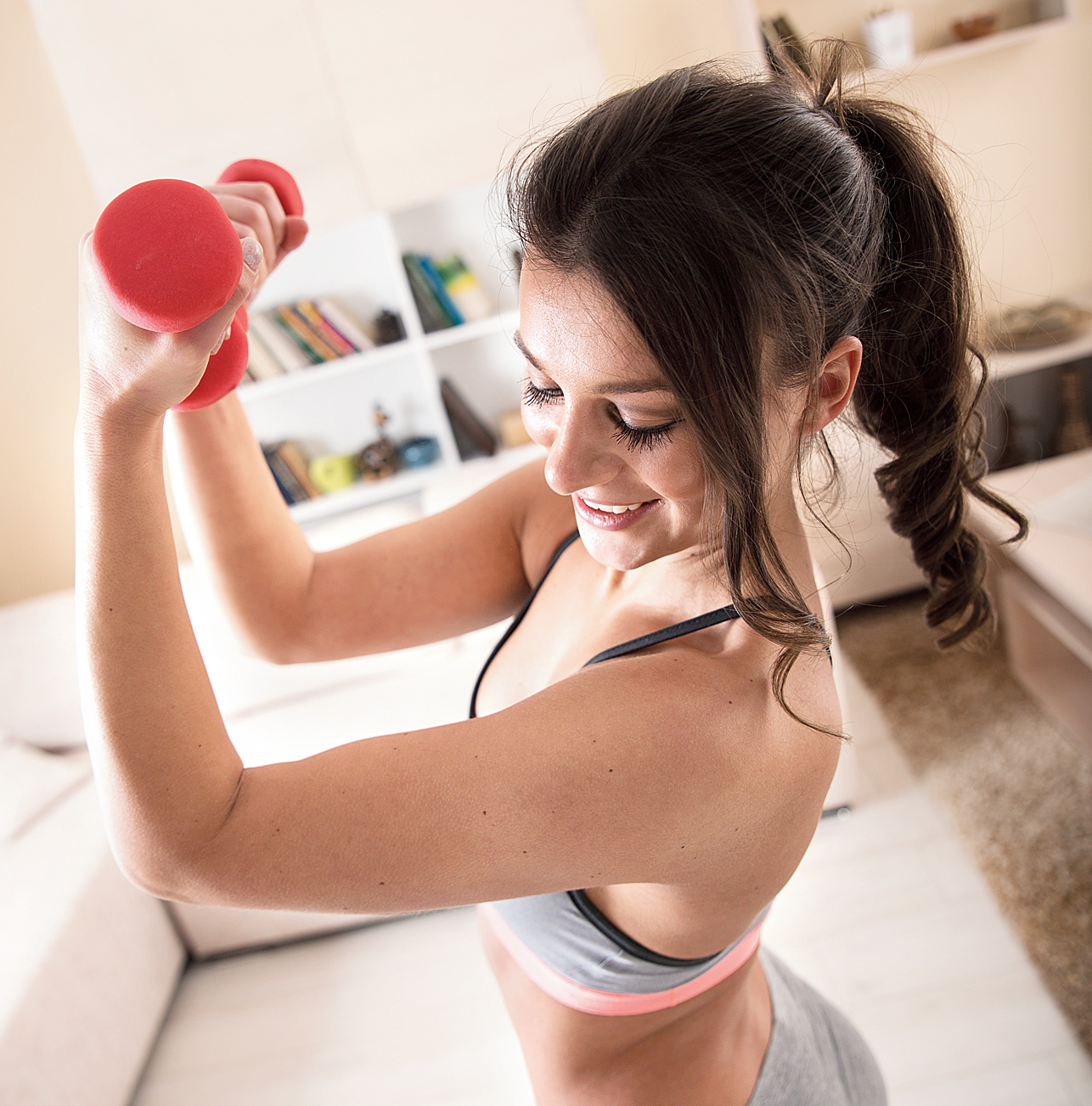 Dumb-bell: A pair of adjustable dumb-bells and some weighted plates will allow you flexibility in terms of reducing or increasing the weight and also save space.
Thinkstock
---
Published 10.11.18, 02:41 PM
|
---
Too busy to visit the gym but always eager to keep the body in good shape? If your answer is 'yes', it's time to build an efficient and cost-effective home gym.
First things first. At a home gym, don't picture large, complicated machines and sprawling floor space. Much of what goes into the gym depends on the amount of space you can spare. Also, flooring is very important and you do not want it to be slippery or unstable. There is a variety of flooring options available in fitness stores, ranging across price points.
Here are some basic equipment and tools you need to get started. A word of caution: exercises with these equipment must only be tried at home after training under an expert.
Kettlebells
These occupy little floor space and are extremely efficient if you are looking for a quick and intense workout. If functional training and real-world strength and stamina are your goals, don't avoid this tool. Kettlebells work both strength and cardio together; these are tools that help you get fit and strong real fast.
Medicine ball
It is a useful supplementary tool to add that extra edge to regular workouts. Useful for exercises like throws and slams or even partner workouts, the medicine ball helps train rotational core strength. It also gives you freedom of movement and improves your athletic performance. Sandbag
The sheer displacement of the sand and the fact that it shifts within the bag make it very challenging for the trainee to control it. A mere 20kg sandbag can feel much heavier than what it actually is. Sandbags are functional and can help you gain whole body strength and stability. Exercises like sandbag clean and press, sandbag stair climbs and sandbag shouldering can give you a superior training session right at home. Also, sandbags can fit conveniently in any corner of the gym.
Skipping rope
One of the easiest and economical things to buy. A skipping rope can give you a great cardiovascular and endurance workout. It's a favourite among athletes and there is no reason why it should not be a part of your home gym. Concept rower
It's a great machine to train your whole body. This is the only machine that you can consider installing in your home gym. It trains your legs, core, arms and even gives your lungs a massive workout. Concept rowers are longish but they don't have much width, so place one by the wall and row your boat! Concept rowers can be slightly pricey, but are a good investment. Suspension trainers
Suspension training has really taken the fitness community by storm in the last few years. One can do a plethora of exercises targeting the upper body, lower body or core. Also, it's easy to store and carry as well.