A round-up of what the Champions League final meant to players
Vanquished PSG coach Tuchel says Lionel Messi would be welcome at the club if he ever decided to leave Barcelona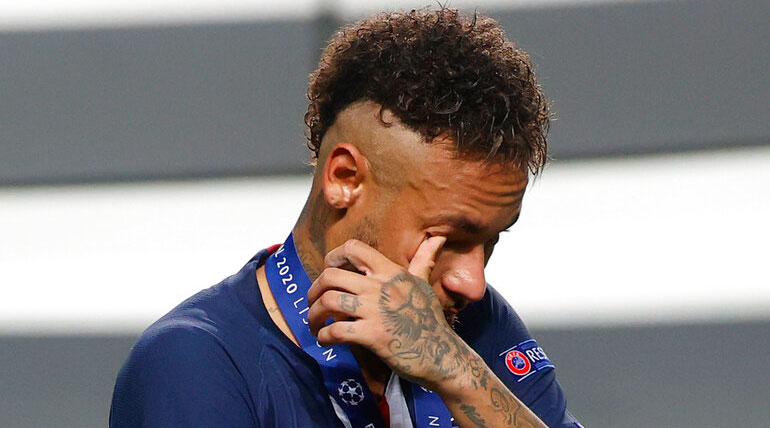 ---
---
From being Robert Lewandowski's first Champions League win to being Thiago Silva's last game in a PSG shirt, the final in Lisbon meant many things to many people. The Telegraph does a round-up:
Lewy's first
There was no goal or scoring record for Robert Lewandowski, but the Polish striker got to lift the Champions League trophy for the first time. "Never stop dreaming. Never give up when you fail. Work hard to achieve your goal," the 32-year-old Lewandowski tweeted along with a photo of him in front of the trophy while holding a Poland flag.
Tuchel on Messi
Vanquished PSG coach Tuchel says Lionel Messi would be welcome at the club if he ever decided to leave Barcelona but he does not expect the Argentine forward to do so. "He's very welcome. What coach says no to Messi?" Tuchel said after the final. "I think Messi finishes his career in Barcelona. He's Mr Barcelona."
Tuchel also singled Manuel Neuer out for praise, insisting the Bayern Munich shot stopper "took the goalkeeping game to a new level".
Davies' journey
New sensation Alphonso Davies' journey to this point is nothing short of inspirational. Born to Liberian parents in a Ghanaian refugee camp after they fled a civil war, he moved to the freezing cold city of Edmonton, Alberta, Canada at the age of five.
"Coming to Europe and winning the Champions League with a great club like Bayern is everything I can ask for," the Bayern Munich youngster said. "My story, it just goes to show if you set your mind to it you can do anything. I'm happy to have the medal around my neck and the trophy by my side."
Coutinho unsure
Philippe Coutinho is unsure what his future holds ahead of his return to Barcelona from Bayern Munich. "I haven't thought about this," he said.
Thiago exit
Thiago Silva could sign a two-year deal for Chelsea this week after leaving PSG on a free transfer, according to reports. The veteran Brazilian defender wanted a two-year deal and Chelsea were happy to offer it him. The 35-year-old has also been linked to a move to Serie A side Fiorentina.