What stars are up to during the lockdown
Courtesy social media, we've seen a different side to these stars during the lockdown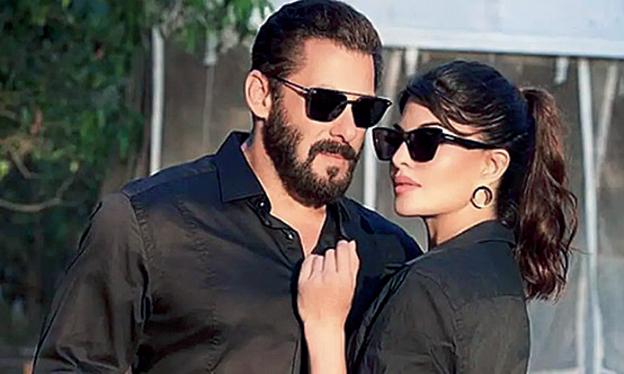 ---
---
Karan Johar & his kids
If its popularity is any indication, #lockdownwiththejohars deserves far more seasons than Koffee with Karan. Roohi and Yash — Karan Johar's three-year-old twins — have become overnight sensations on the Internet. That's mostly been on the back of their fun and irreverent reactions to their dad's — who they call 'Dadda' — actions. Holed up at home with his kids, Karan films them for this series, which sees the two munchkins mostly engaging in a royal takedown of their dad (sometimes aided by grandmom Hiroo), as they rip apart everything from his over-the-top fashion choices to his lack of singing talent to his head of grey hair. In one episode, they even referred to him as a 'monkey'.
Laughs abound courtesy these capsules, with the twins walking in and out of Karan's prized closet or engaging in funny conversations at the dining table. In one video, they identified Jon Bon Jovi as Shah Rukh Khan and in another, referred to Karan's choice of a white bathtub in his bathroom as "useless".
Wanted: More of the junior Johars!
Sunil Chhetri
That Sunil Chhetri can hold one's attention even off the field became evident in that emotional video he shared two years ago exhorting fans to fill up football stadiums. Now we also know that the Indian skipper is a natural at the InstaLive game. Sunil has been hosting fun chats on Insta with the likes of Virat Kohli, Ranveer Singh and even Shashi Tharoor. The chats have not only offered us a peek into the camaraderie that the man shares with Virat and Ranveer, but has also thrown up some not-heard-before anecdotes from the lives of these stars. The fun bits? Anushka Sharma and Deepika Padukone popping in... while Anushka called Virat a "liar" in one instance, DP 'ordered' Ranveer to log off from the chat and go and cook some eggs!
David Warner
Who knew David Warner had such dhinchak moves?! Well, the Australian cricketer — who plays for Sunrisers Hyderabad in the IPL — has been killing it on TikTok, dancing to everything from Bollywood chartbusters to south Indian hits.
Warner, who is sometimes accompanied by wife Candice and daughters Indy and Ivy, has earned an all-new fan following, especially with his almost-perfect moves to Sheila ki jawaani and Akshay Kumar's Bala from Housefull 4, which he even dedicated to the actor. Warner, however, seems to have a special liking for south star Allu Arjun's hits, prompting the actor — after a Warner performance — to tweet, "One more bigg surprise. Thank you sooo much once again sir. Killed it."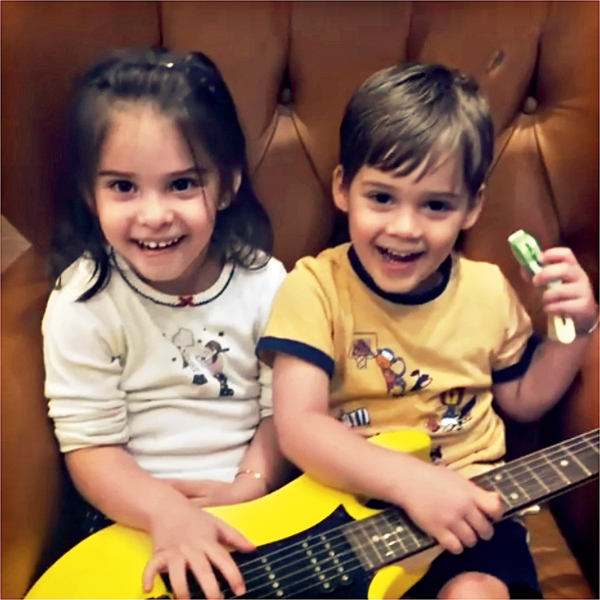 Salman Khan
We are really on the fence about this. Did we really need Salman Khan to go all out this lockdown?! The superstar, locked down in his Panvel farmhouse, just outside of Mumbai, has let his creative juices flow. We all knew Salman the singer (remember Main hoon hero tera? Remember Hangover?) and the man was quick off the blocks, coming up with Pyaar karo na, a nod to Covid-19 frontline warriors. Jacqueline Fernandez, who is also quarantining with Salman, then featured with the star in a music video called Tere bina, filmed at the farmhouse.
On Id, Salman may not have had a film release like he does every year, but he unleashed a double bill — he not only released a single, accompanied by a music video, called Bhai bhai that was themed around religious harmony, but also introduced his own brand of low-cost sanitisers called Frsh. Wonder what's keeping him from canning the remaining portions of his next biggie Radhe at Panvel? Oops, did we just give him ideas?!
Madhuri Dixit
Madhuri Dixit — who offered us a glimpse of her mellifluous voice on the 'I for India' initiative earlier this month, accompanied by elder son Arin, singing Ed Sheeran's Perfect — has just released her first single, Candle, that has the 53-year-old stunner singing in English and dedicating the number to the strange times we are living in. Our verdict? Madhuri does have a good voice, and we would like to hear more. By the way, she's just said she wants to team up with Salman for a duet.
Pulkit Samrat & Kriti Kharbanda
The Bollywood couple — paired in films like Veerey Ki Wedding and Pagalpanti — have moved in together during this lockdown, and are showing off their skills in the kitchen. Pulkit and Kriti have been dishing out everything from chapli kabab to sourdough bread, Amritsari fish to garlic knots. What impressed us the most? The time when they almost perfectly rendered a dish of Mutton Dagad, Turmeric Jasmine Rice and Roti Jaala with Cucumber Bird Chilli Relish, originally cooked by MasterChef Australia Season 12 contestant Poh Ling Yeow. Now waiting for their acting to become even half as good as their cooking.