Varun Dhawan on 'Street Dancer 3D', dancing with Prabhudheva and D-day rumours
The Remo D'Souza film reunites the actor with his ABCD 2 co-star and childhood friend Shraddha Kapoor
'There's a good cause in the film and that cause was the reason I wanted to do it,' said Varun Dhawan on Street Dancer 3D
File picture
---
Published 22.01.20, 02:17 PM
|
---
Varun Dhawan has an exciting lineup in 2020 and Street Dancer 3D is just the beginning. The Remo D'Souza film reunites the actor with his ABCD 2 co-star and childhood friend Shraddha Kapoor. Last week in an interview at the JW Marriott in Mumbai, Varun shared with The Telegraph his reasons for wanting to be a part of this film, how he got over Kalank's box-office failure and the marriage rumours.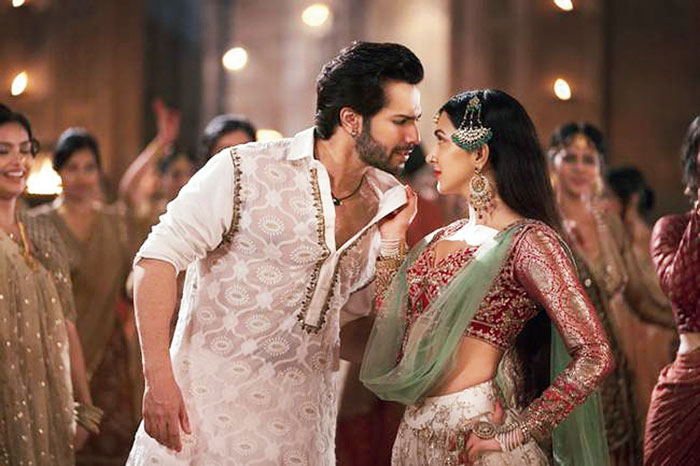 If the trailers are anything to go by, Street Dancer 3D is more than just a dance film. Is that what caught your attention about the film?
That's exactly what caught my attention, because I had already done ABCD 2, which was a film purely dedicated to dance, the struggles of dancers and the hardships to achieve a big place on the international scene. With this film, it was way more than that.
There was a documentary on SWAT (Seek Welfare and Awareness Team) which works in the UK in rehabilitating people from different countries who don't have homes and need shelter. It's a very interesting topic that's been mixed in a small way with dance in this film. In fact, some of them have been featured in the film as well. There's a good cause in the film and that cause was the reason I wanted to do it.
Your last masala film was Judwaa 2, after which you had three very different films —October, Sui Dhaaga and Kalank. This film, in comparison, seems like a safer bet. Is that fair to say?
To make a 'safe bet' work is also difficult. You're right about the fact that this is more in the zone that people want to see me in or what they recognise me for. But if I just kept repeating myself in this day and age, I don't think people would be excited. If the youth is showing excitement and there's hype about this film, it's obviously also because there are so many dancers from the country featured in the film. But there is an X-factor to the story, it's not similar to ABCD or ABCD 2. So, they're liking that little edge that is there.
Alia Bhatt spoke about the failure of Kalank being tough to get over. In your career, it was one of those very rare films that didn't work. How do you get over a film that doesn't work?
My best friends, Aman and Ankit, who I've known for 30 years, took me to Phuket for my birthday where we did an MMA training camp. For conditioning, the teacher would kick you in the stomach. The minute that guy would kick me in the stomach, I would stop thinking about (the pain of Kalank not working) and started thinking about this pain. That straightaway brought me back to the present. That was my birthday present from my best friends and it was very therapeutic. I began enjoying the present and having fun with my friends once again.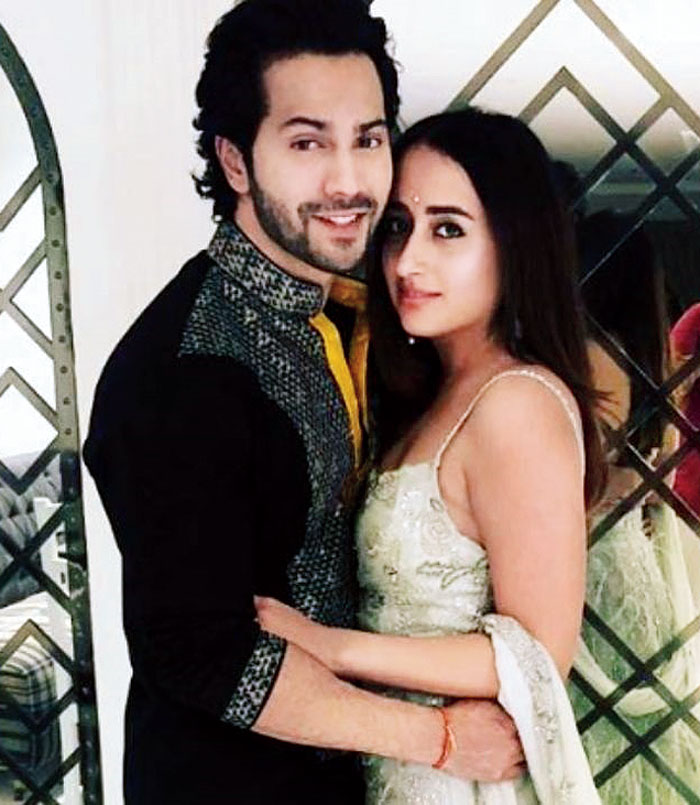 That sounds painful. I'm guessing it's not an experience you'd want to repeat?
No, I would. I'm a big fan of MMA and the UFC and have a passion for learning these things. It was a good three-four days we spent there and had fun.
During ABCD 2, you had spoken about going through intense training. Did that help with this film as well?
After ABCD 2, for the next one or one-and-a-half years, I found dance really easy. The more you practise, the better you get. The more you're dancing, the better your feet move. But the minute you stop, it gets tougher. Because it was a four-year gap, it was tough to get one's body moving that way again. And this is not regular dancing, it's another level. We've done a lot of urban and new-school dance has evolved since then. So, I was still finding myself not quite up to the mark and not as sharp.
I had to lose a lot of weight because dancers are very lean and I was a little bulked up. It's also one of the reasons I did the film, because I wanted to feel super active again. It's a different feeling. Nobody can imagine that you're going to be able to dance for eight hours, but you can. And you'll be fine the next day. It's just that you have to keep doing it and make it a routine, and that's what happened for 65-70 days.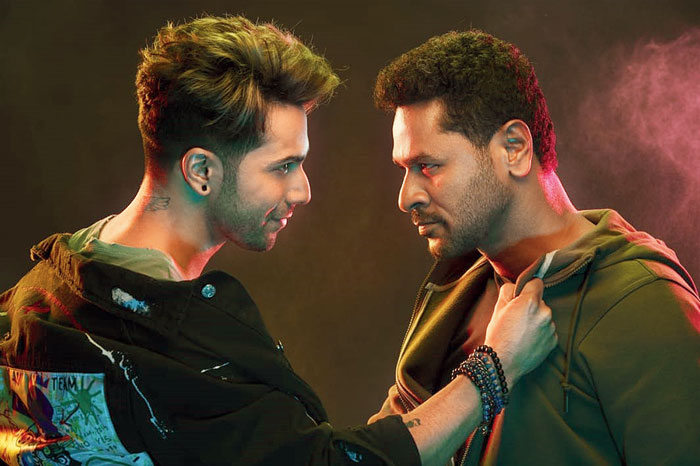 Was it daunting to dance with Prabhudheva?
He's from a different world, he's unbelievable. And trust me, you've seen nothing till now. Watching Prabhudheva in Street Dancer 3D is by itself worth your ticket price. I promise you that and I'm not saying this to sell the film. I felt really embarrassed that however much I practise, I'm never going to match this guy. He puts Shraddha (Kapoor), Nora (Fatehi), me... everyone in the star cast to shame.
Your character is a Michael Jackson fan and there have been a few child molestation allegations after his death. What's your take on separating the art from the artiste?
It matters in all walks of life, for anyone we look up to and when such disturbing things come up. It definitely will hurt if anything is true but there isn't absolute clarity on this one. It's not like R. Kelly or Harvey Weinstein, where they were proved to be 100 per cent guilty. There is no doubt there is a lot of evidence, but even in the country where he was accused, they haven't been able to come to any sort of judgment. It's very divided. And it's the same around the world because he is a worldwide icon. Even where his death is concerned, a lot of people thought he was murdered by the doctor. There are divided opinions and you don't know what to make of it. So, you don't remove their work right away. If the person is alive, it's a different case, because you'll see a fan reaction there and then. Unfortunately, when a person's passed away, it's very difficult to make a judgment because you liked him for a certain aspect of his life.
Shraddha and you have known each other for eons and this is your second film together. Have you learnt anything new about her as a co-actor?
She feels really cold. In cold countries, she's freezing and falls ill... catches a cold very easily. And then she gives it to me. That's not fun!
Marriage rumours are back in circulation…
They even put a date to it and said it was happening in December. So, now they're going to keep trying. The media had been really bad at predicting it so far, they've not got it right. I'm not playing this game. There's no date set (Varun is slated to get married to girlfriend Natasha Dalal). Once that happens, people will get to know, it's very difficult to hide today.
What's the rest of the year looking like for you?
Busy. I've shot Coolie No. 1, most of it is done and it releases on May 1. I start shooting for Mr. Lele, which will release on January 1, 2021. And after that there's the Arun Khetarpal biopic. I just took a good break in Switzerland, so am re-energised and am spending the rest of the year shooting.