Inclusive mantra
After the current lockdown, when places of worship reopen Corona-free, hopefully a cleansing of the mind will also happen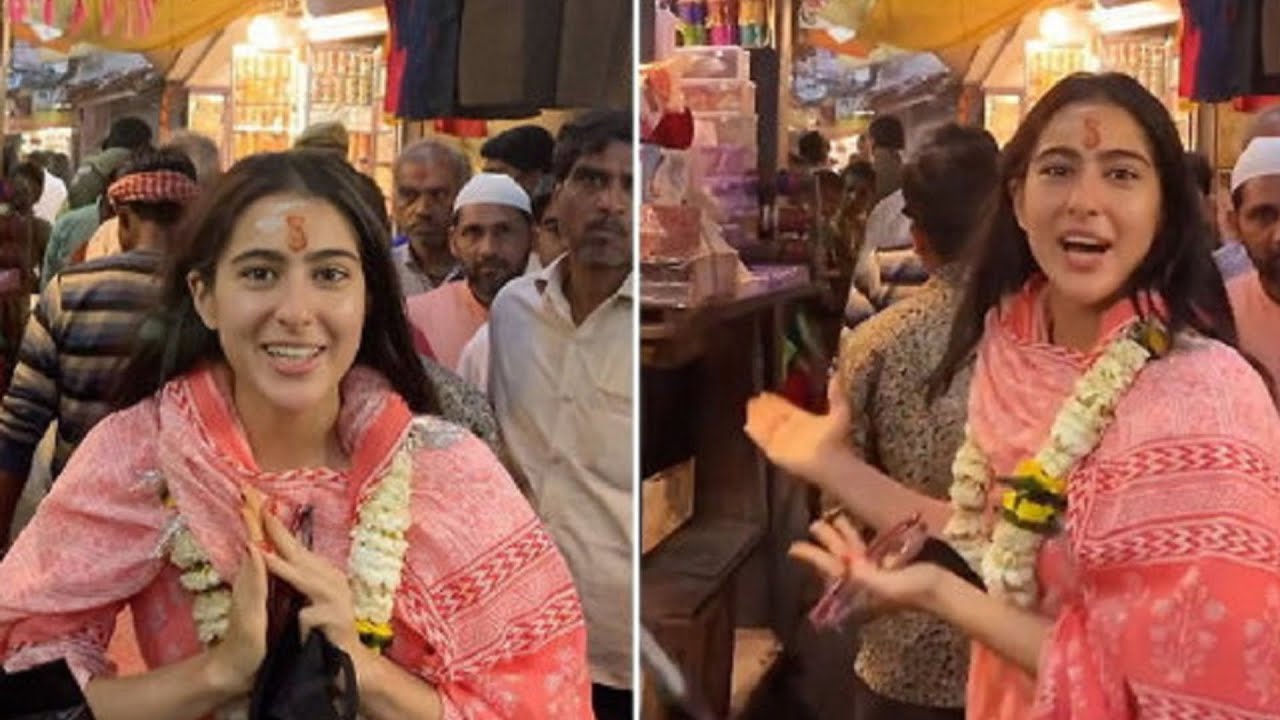 Now why would Lord Shiva, or indeed any deity, have a problem entertaining the respectful prayers of a girl whose warm "Namastes" have delighted the paparazzi ever since she entered films?
YouTube screengrab
---
Published 28.03.20, 08:28 PM
---
Have you heard of Jhulelal, the preferred god of the Sindhis? He's almost exclusively worshipped by the community that hails from around the Indus river but little is known about him by most others. Curious to know more about this water god, I once asked someone at a Sindhi ashram if he would enlighten me a little. The man, who had just delivered a spiritual discourse in Hindi with English words thrown in, said he'd do so in the evening. Later, when I asked him again, he told me aggressively, "You first learn to speak in Hindi and then talk to me." The ladies who heard him were as shocked as I was at his unexpected incivility. That, of course, closed the gates to any further quest of Jhulelal by me. That is the bane of Hinduism.

On one Wednesday, at the popular Mahim Church in Mumbai, the priest delivering the Novena mass told the gathering, "Please close your eyes and pray to whichever god you believe in." It was a wonderful way of welcoming people from other faiths who had congregated there.
At a little Hindu shrine in Bandra, Jari Mari, where the fisherfolk come to pray, the saffron-robed priest spotted a little girl standing tentatively at the entrance and asked her kindly, "What's your name, beta?" She answered shyly, "Zahira." Much to my delight, he invited her in and blessed her. But most big and famous temples famously shut out the well-intentioned who want to come close to the religion in any way.
Just this month, young and sprightly Sara Ali Khan had to switch off her mobile and go incommunicado. It had nothing to do with social distancing and everything to do with the way the Kashi Vikas Samiti had slammed the actress for getting a sparshdarshan (touching the Shiv ling) while performing puja at the Kashi Vishwanath temple in Varanasi. She had herself uploaded a video of three lines of holy ash on her forehead; there was nothing clandestine or subversive about her religious visit. In Modi's constituency for the shooting of Aanand Rai's Atrangi Re, she had earlier taken a dip in the holy Ganges and participated in the Ganga aarti. Now why would Lord Shiva, or indeed any deity, have a problem entertaining the respectful prayers of a girl whose warm "Namastes" have delighted the paparazzi ever since she entered films?
There is obviously no vikas (progress) in the thinking of the samiti when even Sara's father, Saif Ali Khan, has changed. In 1991, after he insisted on Amrita Singh, the product of a Sikh father and a Muslim mother, converting herself and going through a nikah, when my junior colleague had questioned him about it and remarked that his own mother, Sharmila Tagore, was a Hindu, Saif had firmly stated that his mother was not a Hindu, she was a Muslim. My colleague, who also happened to be a Muslim, had done an eye-roll over the flamboyant and westernised Saif harbouring such religious rigidity.
However, by the time Saif wooed and wed Kareena, one saw him go to church with her for midnight mass. One doesn't know if there was a quiet nikah again but Saif has talked of no religious conversion happening this time. Temple authorities also need to grow up and become inclusive.
Take the case of Padma Vibhushan Yesudas known for his deeply devotional music — his lullaby for Lord Ayyappa is played at the Lord's bedtime every night. Denied entry into the sanctum sanctorum of many a temple because he was born a Roman Catholic, the singer had once famously said, "It's possible even for insects to enter the temple but not me." It was only as recently as 2017 that the Shri Padmanabhaswamy temple in Thiruvananthapuram gave Yesudas permission to enter as a Krishna devotee.
After the current lockdown, when places of worship reopen Corona-free, hopefully a cleansing of the mind will also happen so that no Sara Ali Khan has to go incommunicado ever again.
Bharathi S. Pradhan is a senior journalist and author