The Elephant Whisperers producer Guneet Monga elated by Indian films on Oscars shortlist
Kartiki Gonsalves directed the documentary that revolves around a tribal couple who devote their lives to caring for an orphaned baby elephant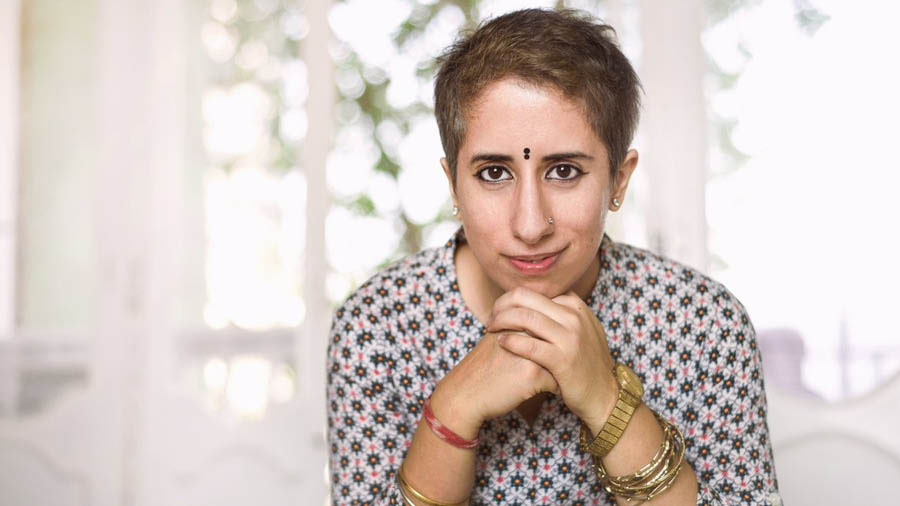 ---
Mumbai
|
Published 20.01.23, 03:43 PM
|
---
With four films from India in the Oscars shortlist, Guneet Monga, who has backed short documentary "The Elephant Whisperers", says it is the time for the country's cinema to shine globally.
The heartwarming documentary, directed Kartiki Gonsalves, revolves around Bomman and Bellie, a tribal couple in south India, who devote their lives to caring for an orphaned baby elephant named Raghu, forging a family like no other.
The Netflix film is an Oscar contender for Best Documentary Short. As it is among the four films from India to have made it to the shortlist, Monga said it feels like the country has "finally arrived".
Besides "The Elephant Whisperers", Saunak Sen's "All That Breathes" is in the shortlist for the Best Documentary and Pan Nalin's "The Last Show" is vying for a nomination in the International Film category, while "Naatu Naatu", the blockbuster song from SS Rajamouli's "RRR", hopes to bag a nomination in the Best Song segment.
"This year, it feels like it is the culmination of years of work. With 'All That Breathes', Pan Nalin's 'The Last Show', 'Naatu Naatu' from 'RRR' and with us as 'The Elephant Whisperers', I feel India has just arrived," said Monga.
"We just got started and what a bang and what an incredible way to start with four films competing," the Oscar-winning producer told PTI.
All eyes are now on the nominations on January 24. The Oscars ceremony will be held on March 12, in LA.
Monga, who served as an executive producer on the Best Documentary Short Oscar-winner 2019 film "Period. End of Sentence", believes the recognition that Indian cinema is receiving now is the result of years of hard work. "It (Oscar nominations) is (due to) the emergence of all these (OTT) platforms, it is bringing the whole country together and it is celebrating all of us as a one country," she said.
"I am grateful we are shortlisted again with a debutant filmmaker. The credit should go to Kartiki (Gonsalves) for the hard work. We are praying to get nominated. Next step is to win, (we are) gunning for our own trophy," she added.
Gonsalves, who spent around five years documenting the unique family, said she is nothing but thrilled as everything is "very new for me". 
"The Elephant Whisperers" depicts an unbreakable bond between two abandoned elephants (Raghu and Ammu) and their caretakers (Bomman and Belli), who belong to Kattunayakan tribe. It is produced by Monga and Achin Jain of Sikhya Entertainment.
Through the 41-minute Netflix film, narrated by Bomman and Bellie, the idea was to demonstrate the co-existence of mankind and animals, in harmony, the director said.
"There are so many stories of animals being killed and species dying out and this is a positive story that highlights the beauty of man and animal working together. And this is the way to move forward in future, with mutual respect and cooperation we can save the planet," she also said.
An unexpected encounter with Raghu at the Theppakadu Elephant camp, at the Mudumalai Tiger Reserve in South India, inspired the director to capture the unadulterated moments between Bomman, who was a father, mother, and a friend to the injured calf.
She recalls how Bomman welcomed her after he realized she was excited to see the then three-month-old Raghu, while she was in a car. Being a wildlife photographer, the director said, she has interacted with adult elephants but never with a calf. "It takes a lot of time for one person to understand how elephants move around, how they go about their day, and when they do something, you need to understand what that means," she explained.
"I have been out in the wilderness and I have seen that animals are similar to humans in many ways. Elephants are so large it was interesting to see how vulnerable a calf can be. And that's how it all began. I wanted to share this special bond," Gonsalves said.
The director also said their team was running behind the elephants and family to seize daily routine and special moments, but they were also cautious about respecting their space.
"Documentary is about going out there and observing, capturing what's there and the story comes (together) on the edit table as you have 450 hours of footage. It all boils down to what is the strongest story," she added. 
Except for the headline, this story has not been edited by The Telegraph Online staff and has been published from a syndicated feed.