Team Karnasubarner Guptodhon celebrated Teachers' Day by visiting various schools, interacting with students and unveiling the trailer for them. The team went to schools such as Taki Boys, and director Dhrubo Banerjee's alma mater Nava Nalanda.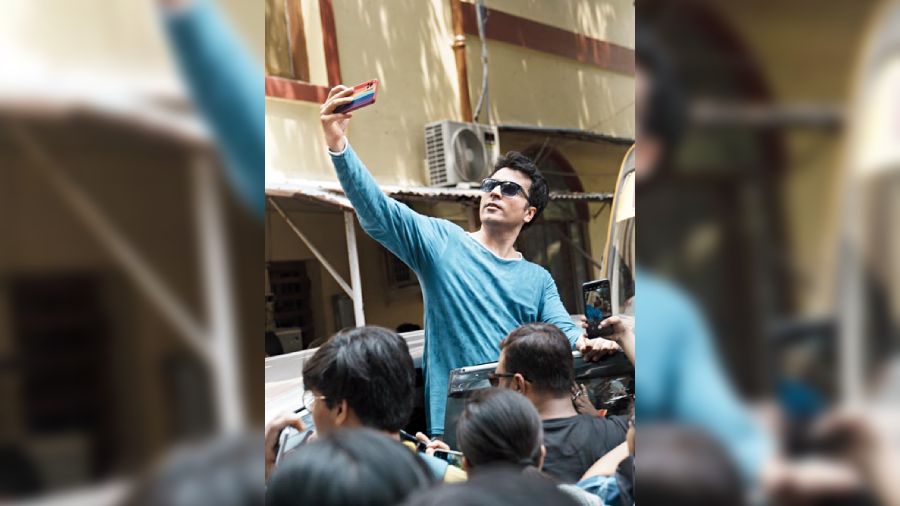 Abir Chatterjee takes a selfie
"It is a rare privilege to play a character like Sonada because he appeals to everyone. The elders love him, and the young people like him and look up to him. We all had seen these kinds of characters while growing up, which is why the character is so realistic. It has its own individual persona. It feels really amazing to be back again with the franchise that represents history, culture and heritage of Bengal," said Abir Chatterjee. The trailer, which was unveiled for the first time, received an overwhelming appreciation from the schoolchildren.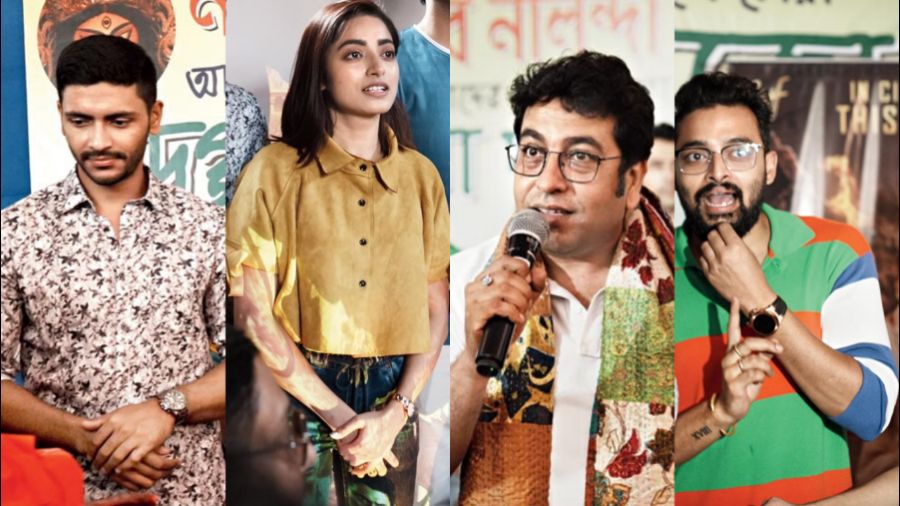 (Left to right) Arjun Chakrabarty, Ishaa Saha, Dhrubo Banerjee, Saurav Das
"I really liked how the Guptodhon series is indeed a celebration of Bangaliyana now and not just a film. It is a complete package of adventure, comedy, action and drama. A total enjoyment for kids as well as family members. Seeing the kids here gives a very positive vibe... we are really looking forward to the release of the film (on September 30)," said Arjun.
Talking about showcasing the trailer on Teachers' Day, director Dhrubo Banerjee said, "Teachers' Day makes me nostalgic as it brings back lots of memories of my favourite teachers from school. Coming back to Nava Nalanda for my film is really an overwhelming experience. They taught me compassion and humility. I am extremely thrilled to see such reactions from the students... we are waiting for the audience to shower their love once the trailer officially goes live. With history and thrill coming together, I can say that the film will be a complete entertainer."
Snapshots from the premiere of Bhuban Babur SmartPhone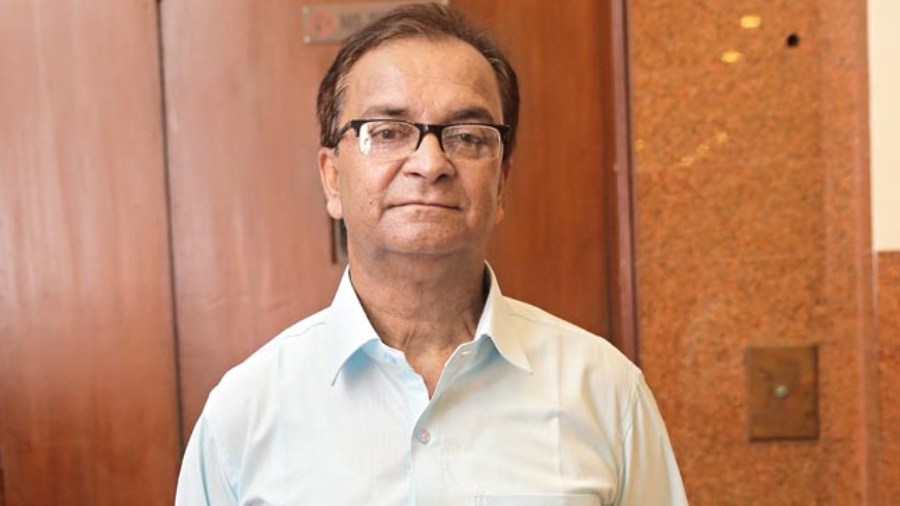 Chinta Mukhopadhyay at the premiere of the film Bhuban Babur Smartphone at Priya. The film tells the story of Bhuban Roy, an accounts clerk, who stays away from computers, mobiles and other modern gadgets. One day a colleague convinces him to buy a smartphone but soon it gets stolen.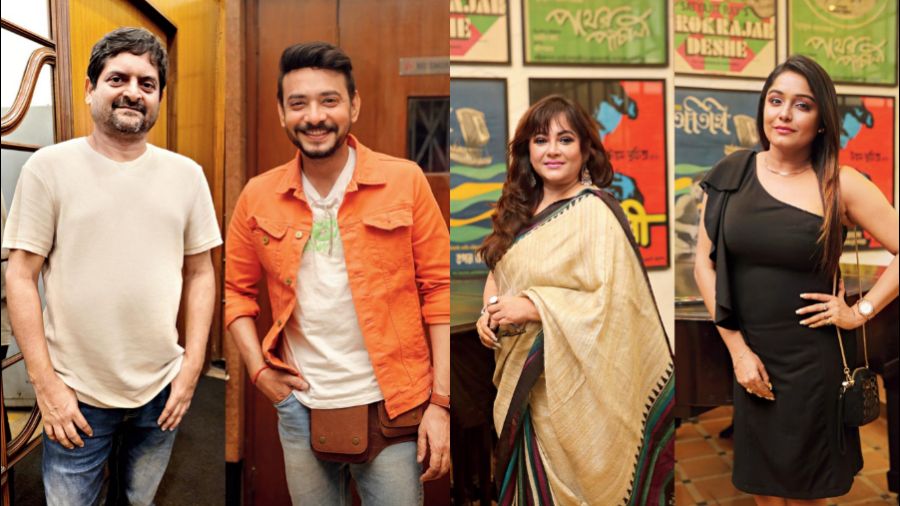 (Left to right) Upal Sengupta, Ishan Mazumder, Sreelekha Mitra, Sayantani Guhathakurta