Saiee's dream debut
'Dabangg 3' actress glad that dad Mahesh Manjrekar didn't launch her in films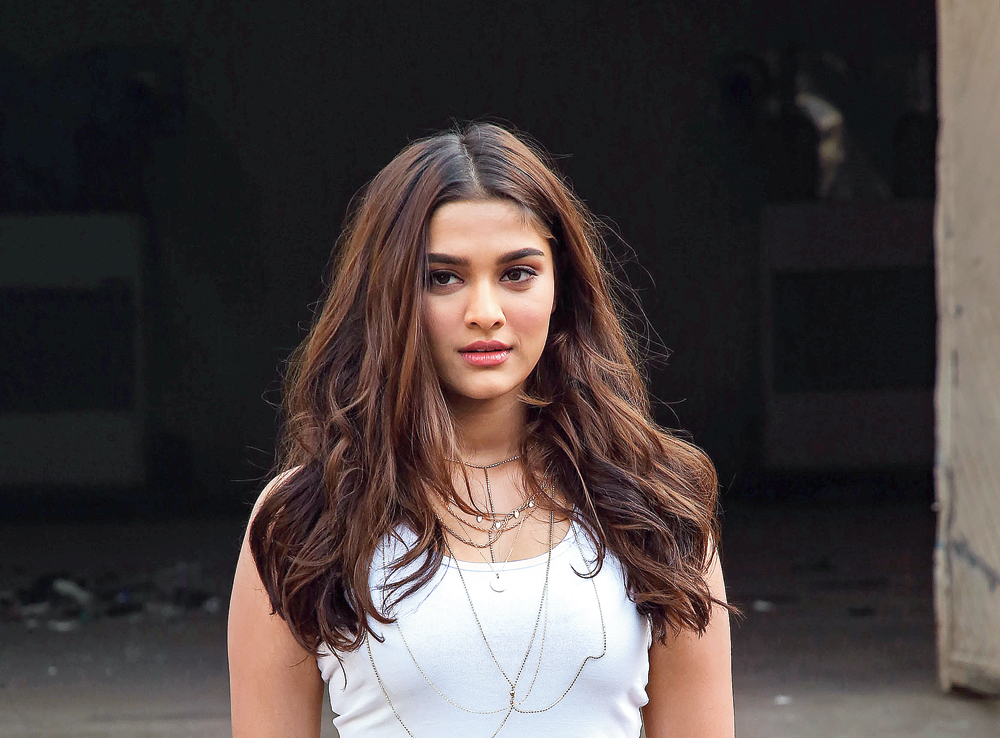 ---
---
Happiest to be on her father's sets bunking school, Saiee Manjrekar is now ready with her "dream debut" — with Salman Khan in next week's release, Dabangg 3.
Daughter of filmmaker-actor Mahesh Manjrekar, Saiee said she always dreamt of acting but took time before taking the plunge.
"My parents wanted me to complete my education as I was good in studies. They said I could take up acting after that. I loved acting and being on the sets. I would be the happiest when I could bunk school and be on the sets.
"I would hear papa screaming 'pan right and pan left'. I would ask the cameraman what is it. He told me that the camera would turn left and camera would turn right. As I grew up, I honed my skills by learning dance, music and doing theatre. I did plays in school and college, studied theatre and monologues, kathakali…," the debutante said, adding that it has been a dream debut working with Salman, Sonakshi Sinha and Prabhu Deva.
The 21-year-old will be seen romancing Salman in Dabangg 3 releasing on December 20. "I was nervous but Salman sir made me feel comfortable. My first take was a song shot and it was one of the most special experiences for me.
"Director Prabhu Deva and Salman sir were aware that it's my debut and they all put me at ease. He (Salman) always tells me 'work hard and success will be yours'. He has worked hard and has survived so long in the industry."
Salman, known to lavishly pamper his co-stars with gifts, was no different with Saiee. She recalled: "Working with him was an opportunity and a huge gift for me. We had a huge wrap party after the film and we were all dancing to Oh Jaane Jaana… with my parents behind me when he (Salman) removed a cheque from his pocket and presented it to me. I will cherish that moment forever."
The actress is glad her father didn't launch her. "Or people would have said I have got it all on a platter. I auditioned for this role and I have worked hard. I would love to work with my dad in the future and prove myself," said Saiee, who had in fact worked in Mahesh's Marathi film Kaksparsh as a child. "I was disastrous in it," she said. "I started crying. From then to now I've learnt a lot."