Parno Mittra starts shooting for Bonbibi — Goddess of the Jungle
She plays a tourist guide in the film that is set in the Sunderbans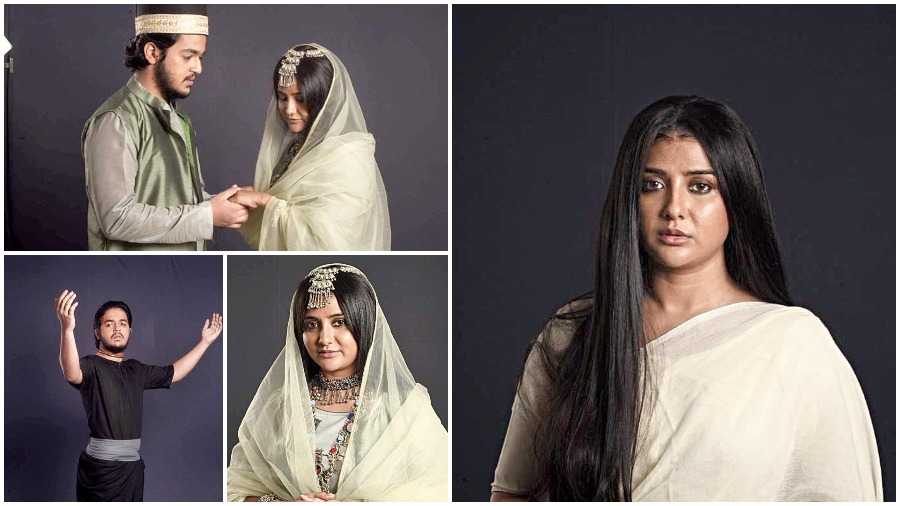 ---
Published 09.11.21, 01:28 AM
|
---
Parno Mittra has started shooting for the film Bonbibi — Goddess of the Jungle, which is being directed by Rajdeep Ghosh. The story starts with a British family visiting the rural places of the Sunderbans. Resham, a pale but jovial woman in her late 20s, carries out the responsibilities of a tourist guide to the Brits. Five years ago Resham's husband had gone to the jungle to fetch honey but had not returned. Hence it is believed that Resham now belongs to the clan of widows whose spouses have unfortunately fallen prey to the tigers. Resham and all the other women like her live on the edge of a village, their locality is called Vidhva Palli, or "abode for the widows".
The government is educating the women to make them independent. They are providing English education so they can become guides to curious tourists and Resham is clearly one of the best in the business. The climax of the story is stitched with a sequence of multiple mind-boggling situations. Will Resham be able to have a successful love story with Himon? Can both of them survive? What will be the future of Resham and Himon? Will they be able to come out of the Sunderbans or will Resham's destiny guide her to the trap of the forest again? Can she defy the fate of Bonbibi of not leaving Sunderbans ever? Can she face her existence of being the human embodiment of Bonbibi?
"The story is very special and I have never done something like this before. I loved the script and the character really enticed me. It is a strong female character," says Parno. The story and screenplay of the film — also starring Arya Dasgupta, Dibyendu Bhattacharya, Rupanjana Mitra, Mishka Halim, Ranojoy Bishnu — is written by Rohit Soumya. Sohini Sarkar has a guest appearance in the film. "It is the story of the immense courage displayed by the daughters of the forest. And I am fascinated by the Sunderbans. I have done many projects with Parno in the past. It has been a really nice experience working with Parno," says the director. The film is produced by Sayandip Dhar of Binayak Films. The music is by Soumyadip Sikdar and Somlata, Sahana and Soumya will sing the songs for the film.