Man of the moment: Ayushmann Khurrana
'You are as good as your script and I have made my entire career because of great scripts and good directors'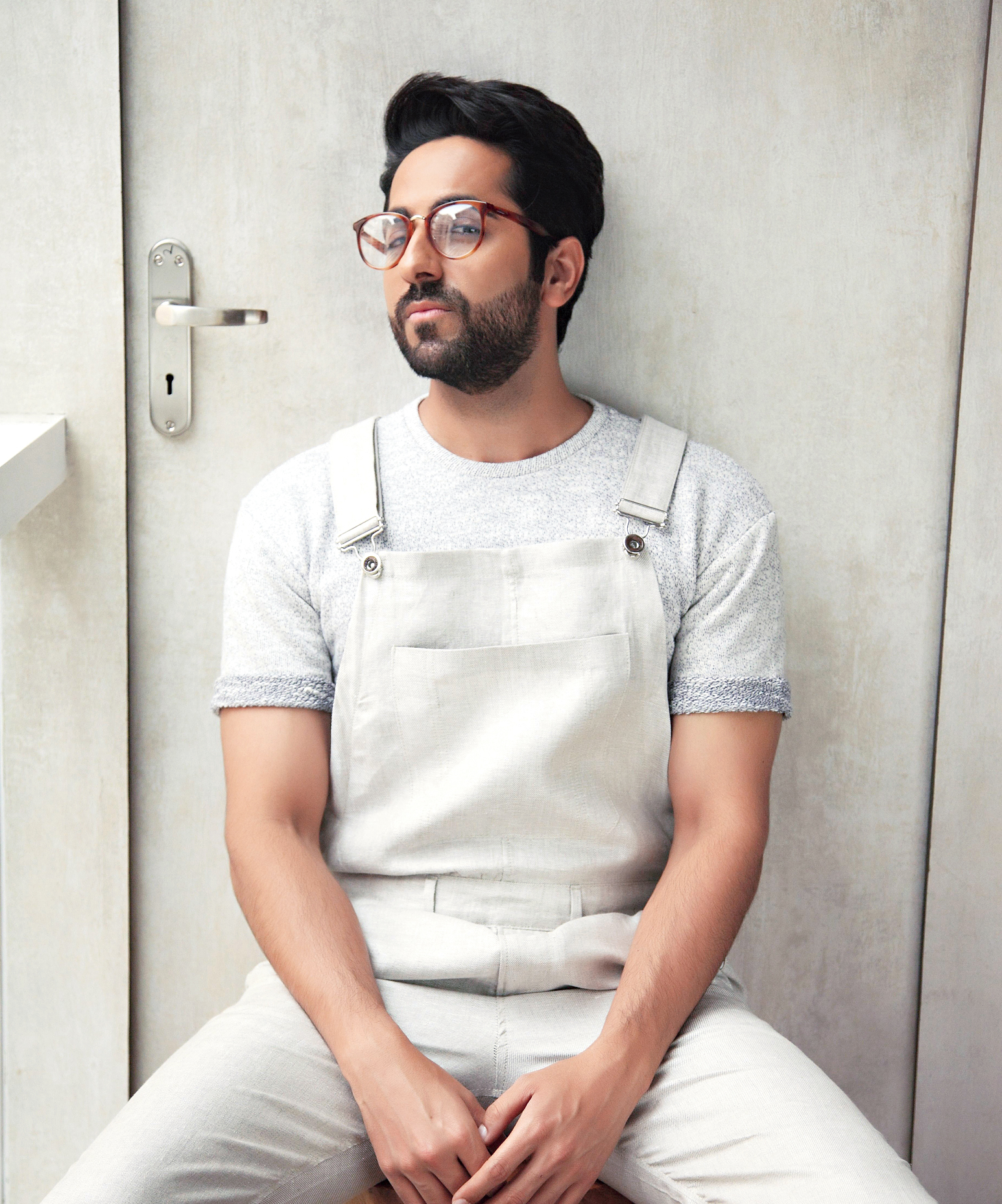 Ayushmann Khurrana
(Wikipedia)
---
Published 03.07.19, 08:17 PM
|
---
He is enjoying a purple patch in his career with back-to-back success of Andhadhun and Badhaai Ho and now he is back as a young IPS officer Ayan Ranjan with Anubhav Sinha's hard-hitting anti-discrimination drama Article 15 that released on June 28. The Woods caught up with Ayushmann Khurrana for an exclusive tête-à-tête.
The Woods: What is Ayushmann Khurrana like before a film's release?
Ayushmann Khurrana: (Laughs) I'm very nervous before every release. It feels like your 10th board exam results are coming out. But with Article 15 I have no such pressure because this is a passion project. I have not done this film to achieve some opening number or clock a certain number at the box-office. This is straight from the heart and for the country. It's actually like a social responsibility of an artiste through a film like this.
You're mostly seen in light-hearted roles like Bareilly Ki Barfi or Shubh Mangal Saavdhan. Was Article 15 a conscious choice to break out of that mould?
Yes, it was a conscious choice to break the mould. But more than anything else, I always wait for a good script to break out of that mould. There's no desperation to change yourself with every film. Just that, Article 15 gave me that ample opportunity to change my genre and change my character too.
Apparently director Anubhav Sinha offered you a rom-com first?
Yes, Anubhav sir offered me a rom-com first but I was interested in doing something more hard-hitting. I'm a huge fan of his last film Mulk and Article 15 again is hard-hitting and gut wrenching. It gives you an insight towards Indian society and I'm glad I made this choice. Anubhav Sinha is a very multi-faceted director, he can direct any kind of film in any genre.
In the current political scenario in our country, do you think Article 15 will bring a change or at least start an important dialogue?
Definitely. Change may not happen overnight, it will take a lot of time but because discrimination is a part of our DNA, of our society. But it will definitely trigger a dialogue, which is the need of the hour.
How is Anubhav Sinha as a director?
Like I said earlier, Anubhav Sinha is a very versatile director. He has given us a film like Tum Bin which is a romantic film, he has given Ra.One and Mulk and now Article 15. That shows his range. But this is his true self, these socially relevant subjects are his true self. As an artist you discover yourself and Anubhav Sinha discovered himself with Mulk and Article 15 is a step up. And I would love to collaborate with him in the future also.
Was it challenging shooting for Article 15 in Lucknow?
Mostly we were shooting in the outskirts of Lucknow, like Malihabad and other rural areas. It was of course very challenging because this is the first time I am doing a dark film. The setting is different, the genre is different. The role of the cop was really challenging... I was playing a real cop who was vulnerable. At the same time, it was the character of a guy who was the master of circumstances who tries to fix things in his own possible way.
You're known to select films based on their unique scripts, each subject is different from the other. How do you do it each time?
The scripts really excite me. I think that everything is script-driven in our industry. You are as good as your script and I have made my entire career because of great scripts and good directors. I just select my scripts based on my gut and intuition. I go for the uniqueness and novelty of the subject — the concept has to be quirky, different and at the same time entertaining.
You play a cop for the first time in Article 15. How did you visualise this character while reading the script?
This character has a lot of facets. He is trying to figure out things, it's an outsider's perspective. He gets transferred from an urban city to a rural area and he discovers that there is a lot of discrimination in that area. Now he tries to fix it... that is the arc of the character. There are a lot of silences in the film unlike my other films. The character tries to gauge the situation, he just seems like he's alone in this entire world, in the milieu. That was the brief given to me by the director.
Did you have questions for the director?
He is well aware of the social scene in our country and he gave me a lot of material to read, mostly Dalit literature, so that I should empathise with the under-privileged. I had a lot of questions about discrimination and situations in our country and he was more than happy to answer all my questions. There's this book in Hindi called Joothan by Om Prakash Valmiki. It's an autobiography. His mother used to be a domestic help in Bihar and the whole story is very gut-wrenching. That book was given to me by the director.
Do you think actors have a certain social responsibility in films they choose to do?
You know the main idea of an actor or of an artiste is to entertain. To each his own, but I think that I have a social responsibility and I would always choose films that are progressive, that have something to say, which creates a value and also entertains at the same time.
You've Shoojit Sircar's Gulabi Sitabo next with Amitabh Bachchan. Excited?
Really excited... Bachchan sir is a living legend. I'm really excited to work with Bachchan saab and he is a part of the bucket list for every actor to work with him. He is an institution... I am excited and nervous at the same time.
You also have Amar Kaushik's Bala and Raaj Shaandilyaa's Dream Girl. What can you tell us about these projects?
Bala is about a guy who is suffering from a receding hairline. It is very relevant and topical because 50 per cent men suffer from it after the age of 30. Dream Girl is about a guy who plays Sita in Ramleela. Both (the films) are really funny, quirky and entertaining at the same time.
Has life changed in any way after the successes of Andhadhun and Badhaai Ho?
Life has changed in a good way. Trade and critics have both started accepting me more... You get a lot of respect from people, from the audience and everybody from the industry. But at the same time, it's difficult to strike that balance between professional and personal life. As of now, I am shooting like four films back-to-back, which is very difficult when you have a family back home. So I am living out of a suitcase... I just hope that I plan my life better next year (smiles).