Mainak Bhaumik's first web series set to stream on Hoichoi
The series revolves around couples going through different kinds of break-ups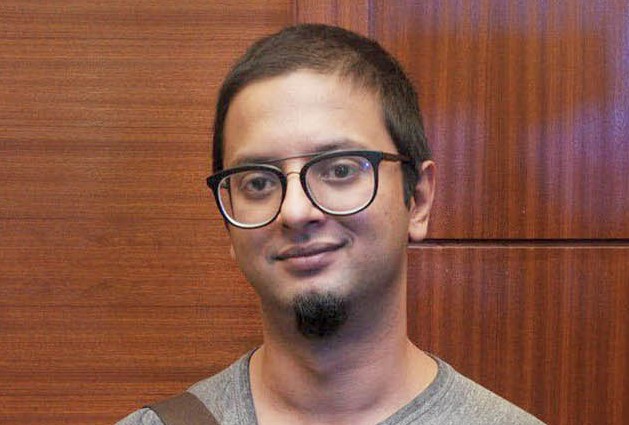 ---
---
Mainak Bhaumik's first web series Break-up Story is all set to stream on Hoichoi in July. Starring Anindita Bose, Saurav Das, Ranojoy Bishnu, Sohini Sarkar, Tuhina Das, Sauraseni Maitra, Aryann Bhowmick, Chandreyee Ghosh and Alivia Sarkar, the series revolves around couples going through different kinds of break-ups. "Break-up Story is basically a five-episodic series that involves a total of five break-ups. Over the last few years I've been fascinated by the different kinds of break-ups I was hearing about and not all are just random like, 'We need to part because it didn't work out'. It can be a meet-cute break-up of a long relationship fading or a break-up from hell. Even the growing bond between two roommates when they have to part is sort of a break-up. So the idea was to try and show different kinds of break-ups, which are all connected to each other. So in a nutshell the break-up story is a romcom nightmare. It's just the reverse of a romcom where 'happily ever after' turns into 'unhappily ever after' as a given," says Mainak.
While Sanjay (Saurav) and Priyanka (Anindita) take a break from their three-year toxic relationship to decide whether to get back in consultation with Sanjay's best friend Dhrubo (Ranojoy) and Priyanka's best friend Amrita (Sohini), another story is about two girls, Roshni (Tuhina) and Shreya (Sauraseni), who live in as roommates. "Som (Aryann) and Joyeeta (Alivia) live together, but Joyeeta starts insinuating that Som is drifting away while Aparna (Chandreyee), a professor, needs to break up with Som, which becomes a nightmare due to his obsession. Story five is about Dhrubo and Amrita's journey from the first day she moves in with him to finding out about each other's skeletons and their last day together," says Mainak.
Anindita is paired with her boyfriend Saurav Das in the series. "Saurav and I have done way too many projects together, hence it does get tough to keep that chemistry alive. But we take that up as a challenge and end up discovering new details about each other," smiles Anindita, who plays an ambitious, feisty journalist in the series. "Mainak and I have been friends for more than a decade now. We really understand each other and get each other's vibe. Although we have never worked together before this, I am so glad that I get to be a part of his web debut. He has written it so well. I love his understanding of different aspects of human emotions. I can't wait for people to watch Break-up Story. It is extremely relatable," says Anindita. Sauraseni plays Shreya, a 20-something introvert looking for a roommate and finds compassion and a companion in Roshni. "She's the tough exterior and mush on the inside. I love challenges and shooting for Mainak Bhaumik has always been easy with a few twists and turns. So I enjoyed every part of it," says Sauraseni.

Why did Mainak decide to direct a web series? "For the last four years I've actually been more of an audience for the series format over films. I find as a writer, the series format allows more breathing space to dwell with the characters and try out different kinds of stories and you're not stuck to a weekend result for the fate of your work. So for a long time I've been wanting to jump onto the OTT wagon and the Break-up Story was the best short series. So I guess the Break-up Story is my humble and rusty (read debut) try at a format I binge for years now. Also, I got to work with a great set of actors... some I've worked with before and it was fun to revisit like Sohini, Sauraseni, Aryann and the other set of brilliance from Chandreyee, Alivia, Tuhina, Ranojoy and a long-pending collaboration with Anindita and Saurav was a blast," adds Mainak.